W.S Tyler Architectural Mesh offers architects and planners a multitude of design options for exterior façades, combining sophisticated aesthetic features with countless practical functions.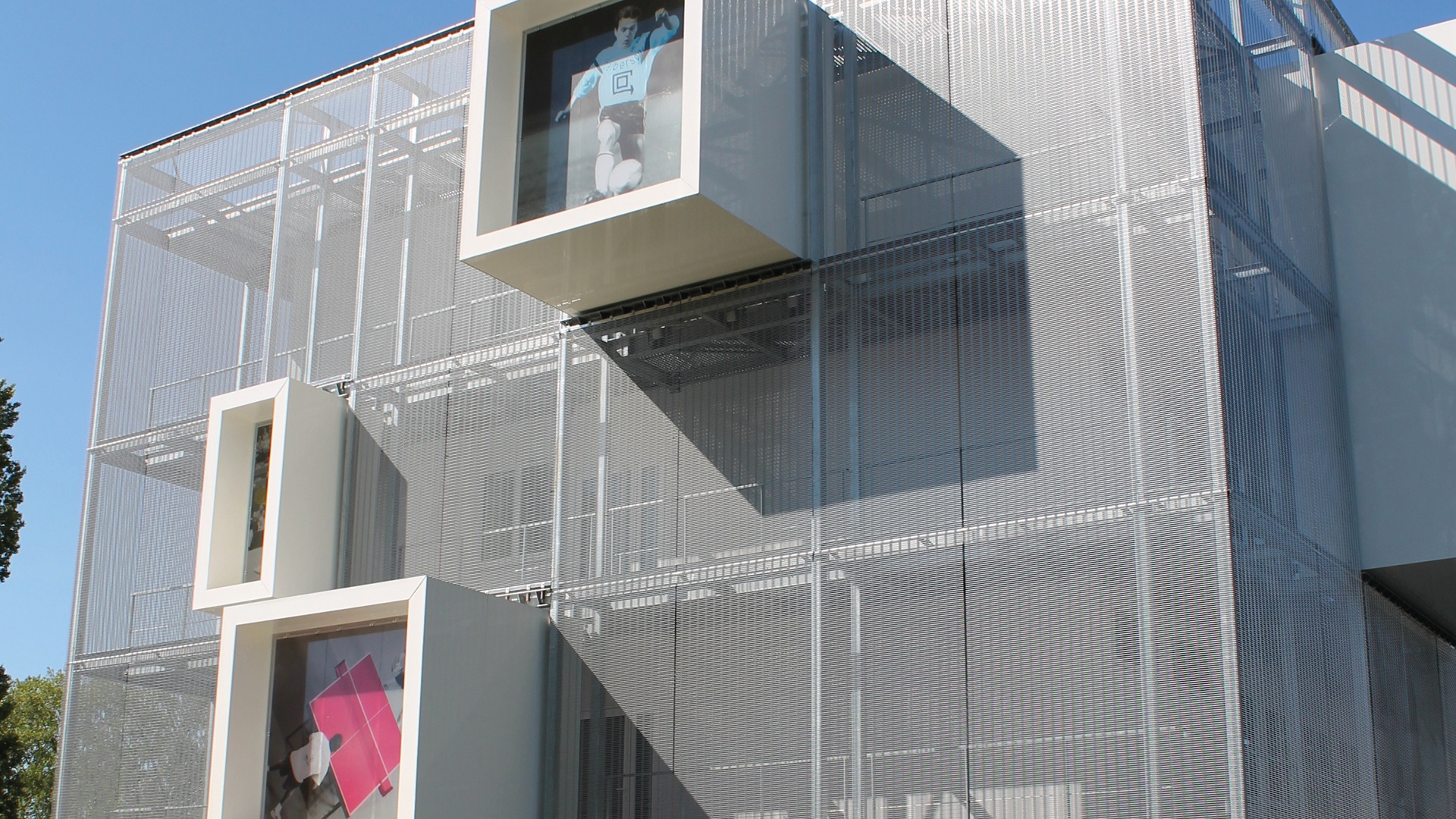 The deployment of different types of mesh enhances the appearance of a building and imbues it with immense individual character. Depending on certain variables, such as lighting conditions and viewing angle, the material can appear transparent or opaque. On a clear afternoon, the surface of the mesh reflects sunshine, producing a shimmering metallic effect. Under cloud coverage, the façade creates the impression of a building with a second skin. Regardless of conditions, the mesh lends undeniable elegance to a structure.
W.S. Tyler Architectural Mesh also serves a variety of safety functions, including immediate protection from environmental elements such as sun, wind, rain, and sound. Manufactured with molybdenum, our high-strength meshes increase corrosion resistance and require minimal maintenance. Tried and tested, our fastening systems enable customizable mounting solutions, optimizing safety for even the tallest buildings and strongest winds.
Benefits at a Glance:
Individual Design
The diversity of W.S. Tyler Architectural Mesh, the largest spectrum of colors, and a wide selection of mounting solutions offer almost unlimited design possibilities.
Natural Ventilation
The transparent properties of W.S. Tyler Architectural Mesh allow natural ventilation. The open areas of our mesh can even be adjusted to meet specific aeration and ventilation needs.
Sun Protection
W.S. Tyler Architectural Mesh acts as effective protection from the sun, filtering incidence light and reducing the gradual warming of a building.
Fall Protection
Whether it is balustrade infill in a multi-level parking garage or cladding on balconies and staircases, W.S. Tyler Architectural Mesh can be installed as an additional layer of fall protection. Unique Views Given its structure, W.S. Tyler Architectural Mesh provides an array of unique views from inside and outside of the building, with the potential for transparent, opaque, or reflective façades.
Long Lifecycle
W.S. Tyler Architectural Mesh stands the test of time. Designed and manufactured with extreme durability in mind, our mesh uses corrosion-resistant stainless steel and robust mounting technologies, ensuring an extended, maintenance-free lifecycle.
Building Redevelopment
W.S. Tyler Architectural Mesh is a powerful tool in the renovation of existing buildings. As an adaptive design piece, it is capable of fusing old and new architectural elements into a refined modern structure.
Color
Various substitutions or techniques, such as the usage of non-ferrous metals, coated and printed meshes, or even illuminated media façades, bring color and further customization to W.S. Tyler Architectural Mesh.