W.S. Tyler Architectural Mesh's exterior sunlight protection is significantly more effective compared to alternative interior systems. The protective effect catalyzes a series of additional advantages, including, but not limited to, financial benefits in the form of reducing energy costs from air conditioning. Incident solar radiation is optimally filtered by the mesh, slowing the warming of the façade.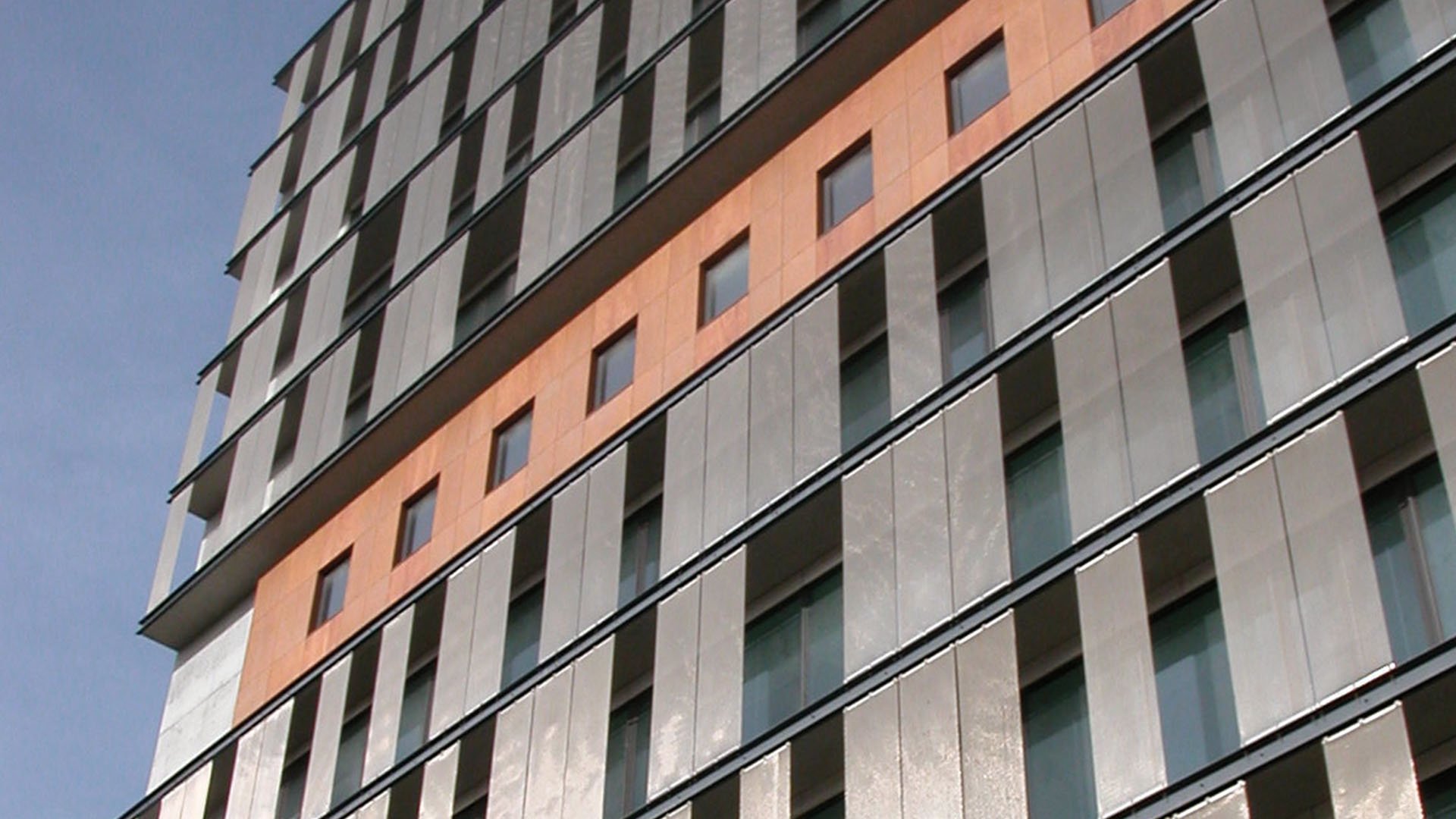 The transparency of the mesh also enhances the façade's optical effects, simultaneously preserving the exterior and interior appearance of the building. On projects with glass façades, these effects bring new design possibilities to life.
Benefits at a Glance:
Shading
The structure of W.S. Tyler Architectural Mesh provides effective shading in the summer, particularly with a high angle of sunlight incidence. It can also provide the added benefit of harnessing solar energy to reduce heating costs in the winter with a low angle of sunlight incidence.
Natural Ventilation
➡️Due to its open area, W.S. Tyler Architectural Mesh promotes optimal circulation and prevents pockets of warm air from accumulating in front of the façade. The corresponding distance between the mesh and the glass enhances ventilation.
Excellent Interior Views
Depending on the selected W.S. Tyler Architectural Mesh type, the façade appears extremely transparent from the inside due to the viewing angle and natural daylight, leaving your views unobstructed.
Versatile Solutions
W.S. Tyler Architectural Mesh is suitable for permanent sun protection using large-scale, tensioned elements. It can also be integrated in sliding or hinged frames for removable solutions.
Specific figures are used to objectively determine the effect of sunlight protection, including to determine additional air conditioning requirements. The g-value, or the total energy transmittance, refers to the proportion of solar energy that penetrates through a transparent component, such as a window. For example, a g-value of 0.6 means that 60% of the solar energy reaches the interior, either as direct solar radiation or through warming the system and then transmitting its heat inside.
The interaction of the entire system needs to be considered when using W.S. Tyler Architectural Mesh as sun protection in combination with a glass façade. The following factors include:
Type of glazing

Incidence angle of sunlight

Distance of the wire mesh to the glass façade

Gloss level of the wire mesh
For more information and ideas, you can download our Brochure, or request free samples by contacting us at 1-800-321-6188