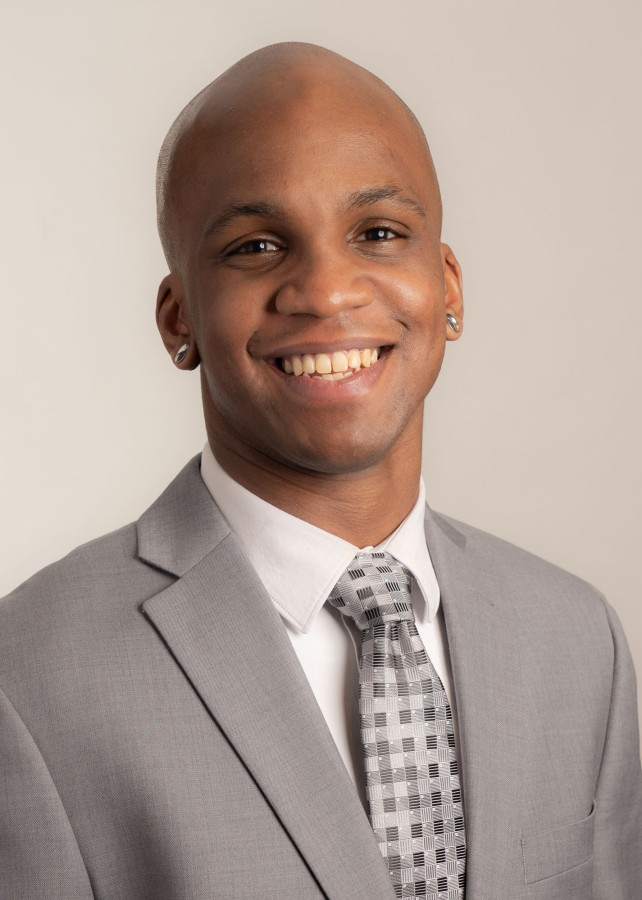 Becoming an Architectural Mesh Expert With AIA CEU Presentations
Architectural mesh is a unique material that is becoming popular in modern architectural design. As mesh continues to grow, so does the demand for educational tools about its possibilities.
This is where the AIA comes into play.
With the resources, such as AIA CEU Presentations, architects can become architectural mesh experts. They solidify that the only limitation to mesh is your imagination.
Having worked with architectural mesh for over 20 years, W.S. Tyler has developed AIA Presentations of its own that answer any questions you may have.
In this article, you will learn what an AIA Presentation is, what presentations W.S. Tyler offers, how much each presentation costs, how to sign up for the presentations, and what to do once you're ready for the next steps.
What Is an AIA CEU Presentation?
The American Institute of Architects (AIA), is a platform that provides architects with educational resources. AIA CEU presentations provide architects with a portal to new products, opportunities, procedures, and much more.
Now, like other professions, architects must meet several guidelines to maintain their licenses and AIA membership. One of these guidelines requires all architects to get a certain number of CEU's.
CEU stands continuing education unit and is used to track an architects efforts to continually expand their professional growth. The AIA checks each presentation to ensure the content meets the necessary qualifications to confidently count towards an CEU credit.
In other words, most AIA-approved presentations allow architects to learn about the latest news while also earning their CEU credits.
Each of these AIA presentations has to meet certain criteria. This includes learning objectives geared toward promoting a safe, healthy, and sustainable environment.
This attention of detail allows the AIA to stand by its value of supporting architecture that enhance the communities in which we live.
What AIA CEU Presentations Does W.S. Tyler Host?
W.S. Tyler currently offers two AIA Presentations. They are: The endless possibilities of Architectural Mesh, Revolutionizing Parking Structures, iMagic Weave.
We will now dive into what you can expect from each one.
1. The Endless Possibilities of Architectural Mesh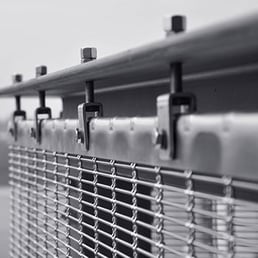 This presentation is a general overview of everything architectural mesh. You will learn about the different types of architectural mesh. This includes the applications they are best suited in.
The presentation will include images of projects that W.S. Tyler has worked on. This includes facades, ceiling applications, solar shading, and railing infill panels.
This helps you envision what architectural mesh will look like on your next projects.
The presentation also covers how architectural mesh improves the sustainability of a structure. Furthermore, you will learn how a mesh system gets installed.
2. Revolutionizing Parking Structures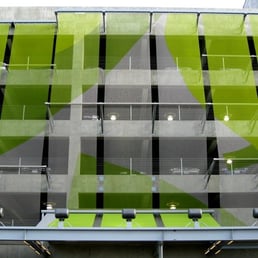 This presentation is how architectural mesh serves as a retrofit opportunity. You will see how an old parking structure gets brought back to life with a modern, industrious look.
This presentation will also provide insight into the challenges of using architectural mesh. You will also learn how mesh systems get attached to parking structures.
NOTE: These presentations are for anybody. That said, commercial architects will find them more beneficial than residential architects.
DUE TO COVID-19, ALL PRESENTATIONS ARE CONDUCTED VIRTUALLY UNTIL FURTHER NOTICE.
How Much Does an AIA CEU Presentation Cost?
Enrolling in an AIA Presentation will cost you nothing. But that's not all, you will also receive a CEU credit that we validate automatically.
How Do I Sign up for an AIA CEU Presentation?
Enrolling in a W.S. Tyler hosted AIA Presentation is easy. Have a representative from your office contact our team and schedule a time.
Generally, presentations are for the entire office and not an individual basis.
I've Sat Through Both Presentations, Now What?
So you've gone through each presentation and are considering implementing mesh. Well, the next step would be to contact our Architectural Sales Manager and go over your project.
Once you establish an idea of what mesh profile will work best, you will receive samples of the material. When you receive your samples, we will request any renderings or drawings you have.
These renderings get passed along to our product manager and technical product manager. They will then help you along your architectural design process and give you a general idea of the cost.
Explore the Possibilities of Architectural Mesh
The AIA is an organization that provides architects with news on the latest trends. With various resources like AIA CEU Presentations, the organization helps architects maintain their licenses.
W.S. Tyler offers two presentations of its own, each designed to answer the questions you may have. Best of all, you can enroll in each presentation completely free.
If you've sat through one or more presentations and feel architectural mesh is right for your next project, contact our Architectural Sales Manager to begin integrating.
With over 20 years of experience working within the world of architectural design, W.S. Tyler is here to ensure you know everything you need to know about architectural mesh.
To learn more about the possibilities of architectural mesh, take a look at our Architectural Wire Mesh product guide.
About Ronnie Brown
Ronnie is the Content Writer for W.S. Tyler and has four years of experience as a professional writer. He strives to expand his knowledge on all things particle analysis and woven wire mesh to leverage his exceptional writing and graphic design skills, creating a one-of-a-kind experience for customers.