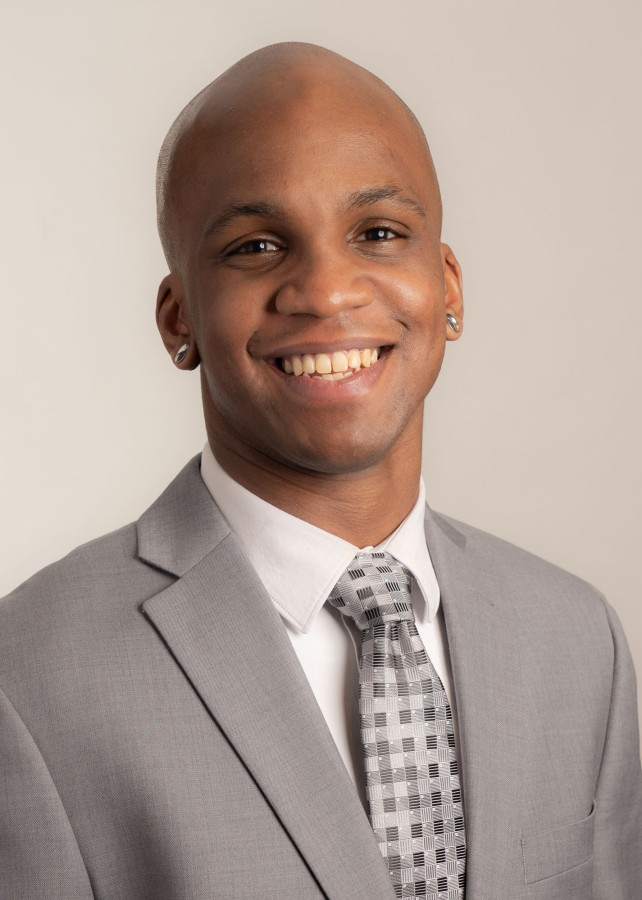 Selecting a Contractor To Install Architectural Wire Mesh Panels
Architectural mesh is a material that has become popular in the world of architectural design. It provides designers with a means of creating a one-of-a-kind aesthetic that will make a structure stand out.
While it may be gaining traction within the architectural industry, there is still a sense of hesitation among designers when incorporating it.
This is due to the fact that many aren't familiar with the necessary steps needed to install an architectural mesh system properly. Selecting a suitable contractor to handle the installation may be the most worrisome element of this process.
So how can an architect find and choose the right contractor?
W.S. Tyler has over 20 years of architectural mesh experience and is here to ensure your architectural design process is as smooth as possible, though we don't install the mesh.
In this article, we will explain why customers must go beyond W.S. Tyler to seek a contractor, the traits that an ideal contractor should have, how much installation costs, and how long the installation takes.
Why Doesn't W.S. Tyler Install Architectural Mesh Systems?
When dealing with architectural mesh projects, the subcontractor purchasing the mesh is who installs it. When quoting a project, we begin by talking to the architect of the project.
That said, the architect is not the one purchasing the mesh.
The architect forwards the quoting information to a general contractor. The general contractor then sends the information to several subcontractors.
Generally, the subcontractor will be installing the mesh system and purchasing the material.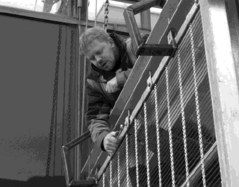 With that, when it comes to the actual installation of mesh, it's not W.S. Tyler's area of expertise.
To install an architectural mesh system, you must have the appropriate licensing. You must also have the appropriate insurance, and meet several other contractor guidelines.
While W.S. Tyler only supplies the system, we do provide on-site help to ensure a seamless installation. If you are looking for a third-party installer, we have listed some recommendations later in the article.
What Characteristics Does an Ideal Contractor Have?
To achieve the best outcome, architects want to work with contractors who have worked with mesh in the past. They are ideally miscellaneous metals contractors that have access to the equipment needed to install the system.
It is also essential to work with a miscellaneous metals contractor, as they are going to know how to work with various materials.
The substructure that supports architectural mesh systems consists of a different metal than the stainless steel alloy that is used to construct most architectural mesh solutions. These dissimilar alloys need to be handled with care to avoid dissimilar metal contact corrosion and rusting.
When searching for the ideal contractor in your area, you should ask for references. We are more than happy to help research and recommend contractors. You can also consult with the general contractor to see what miscellaneous metals contractors they have worked with in the past.
If searching on your own, be sure to always pay attention to the company's website to pinpoint their areas of expertise.
Contractors We Have Worked With and Recommend:
How Much Does Architectural Mesh Installation Cost?

Many factors dictate the cost of an architectural mesh system install. For example, the location of the project is critical, as whether it is a union or non-union area affects the cost.
If your project is in a union region, labor wages will be higher than if your project was in a non-union area.
The quantity of material you are installing is another major contributor to the cost. The lower the quantity you have installed, the higher the installation cost will be.
How custom or unique the installation is also factors into the cost. If it's a standard installation with typical up and down
panels, the project will be less expensive than if there were unique characteristics to the project. These characteristics being specialty designs, custom cut panels, etc.
That said, you should typically expect to pay around $10 to $15 per square foot. Note: This price reflects the installation fees and does not include your substructure.
How Long Does the Installation Process Take?
Most architectural systems are easy to install. If we are looking at a parking garage, for example, that is having full-height panels installed, the first day or so will be the slowest as the installation crew looks to find its rhythm.
If that full parking garage has 10-foot wide panels that are 50 feet in length and the structure is 200'x200'x200', the entire process could take a week. With that, some projects can take up to a month to complete.
Naturally, the time frame of an installation depends on the size of the project.
Make the Most Out of Architectural Mesh
Architectural mesh is a material that is becoming popular in the world of architectural design. While many like it's one-of-a-kind aesthetic, some are hesitant about using it as they are unaware of how to go about selecting a contractor to install it.
W.S. Tyler supplies the material but does not handle the installation of architectural mesh systems.
This is because we do not carry the required licensing and equipment needed to carry out the installation process. Architects want to work with contractors who have worked with mesh in the past, such as miscellaneous metals contractors.
These contractors will spend the first few days making adjustments to their process. Once they have a rhythm, the process could take a week to a week and a half and cost $10 to $15 per square foot.
This, of course, all depends on the size of the project.
With over 20 years of architectural mesh experience, W.S. Tyler has the know-how needed to ensure your architectural mesh solution makes your vision a reality.
To learn more about architectural mesh and make the most of all its beneficial qualities, review our Architectural Wire Mesh product guide.
About Ronnie Brown
Ronnie is the Content Writer for W.S. Tyler and has four years of experience as a professional writer. He strives to expand his knowledge on all things particle analysis and woven wire mesh to leverage his exceptional writing and graphic design skills, creating a one-of-a-kind experience for customers.