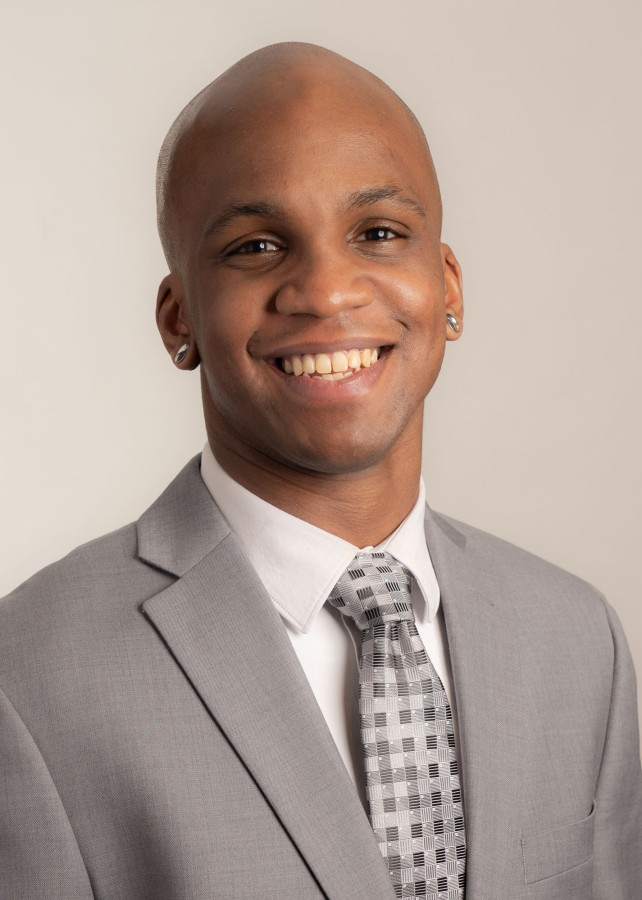 What Is an Architectural Mesh Sample? (Definition, Limitations, & Cost)
Architectural wire mesh is a design material that offers architects a way to produce one-of-a-kind visitor experiences. That said, when compared to other materials used for architectural design, architectural mesh is relatively new to the industry.
To ensure architectural mesh is what you need to turn your vision into a reality, many mesh suppliers will provide architects with mesh samples upon request. But what exactly does an architectural mesh sample entail?
W.S. Tyler has been a prominent supplier of architectural mesh for over 20 years and is here to help ensure architectural mesh is a good fit for your design process.
To provide insight into the subject, this article will cover:
What an architectural mesh sample is

How samples are shipped/presented

Painted Samples

The limitations associated with architectural mesh

How much architectural mesh samples cost



What Is an Architectural Mesh Sample?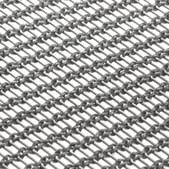 An architectural mesh sample is a piece of mesh that customers can order by reaching out to us directly, which gives an idea of what a given mesh profile looks like. Mesh samples typically arrive as 5"x8" pieces, giving you a genuine representation of the mesh's aesthetic characteristics.
That said, because the sample pieces are small, they sometimes give a false sense of being rigid. It's important to know that architectural mesh panels can be very pliable once a certain size is reached.
In other words, architectural mesh samples are designed to illustrate the look of the mesh and not the actual function.
How Do Samples Arrive?
Samples are typically shipped in a binder that contains 5 to 6 different profiles that closely match the criteria of your vision. Before being placed into the binder, each sample will be inserted into a sample board that provides further information about the mesh. This includes the mesh name, the percentage of open area, and the max dimensions that it is supplied in.
Each sample board is also accompanied by a sticker to prevent samples from being matched with the wrong sample board technical information.
If after receiving a mesh sample binder and its determined that the mesh profile you picked doesn't work, you can reach back to the mesh supplier who will gladly continue to help pinpoint the best possible mesh profile. You can have the mesh altered, the mesh can be painted, or new mesh options can be requested.
To that end, you are encouraged to keep and store all samples you receive, as you may find them applicable to future projects.
Can I Order a Sample With a Painted Finish?
Samples can be requested with various paint and pattern finishes applied to them. This is often limited to a handful of color/pattern variants, as they are designed to give a generic representation of how mesh looks with additional finishes and how durable the finish is.
If you choose to move forward with mesh panels that are painted, you can specify the exact color or pattern you would like once the specifications of the mesh have been solidified. Once the color specifications or vector imagery have been submitted, a sample containing the color or image can be ordered.
To ensure the process is as smooth as possible, be sure to pick a color within either the Pantone or RAL color spectrum.
What Limitations Are Associated With Ordering Samples?
The only limitation you will encounter when ordering architectural mesh samples is being limited to what mesh types you can order based on the application of the mesh. To put this into perspective, let's say you are working on a parking structure and need to apply cladding to all sides of the structure.
As it is an exterior application, you would be encouraged to order samples of either wire or cable mesh. This is because these are the two mesh types that are designed to withstand the elements the outside environment would subject the mesh system to.
On the other hand, if you wanted to dress the inside of a convention center with wire mesh walls, you would have all mesh types, including fine and specialty mesh profiles, as interior applications tend to present fewer elements that have the potential to damage the delicate fine wires used to construct finer mesh profiles.
NOTE: It is highly recommended that fine and specialty mesh profiles be used for interior applications only.
To that end, there are no restrictions on the number of samples you can order as long as the samples you are ordering match the application and are helping progress your architectural design process.
How Much Are Architectural Mesh Samples?
For the most part, there is no charge associated with ordering architectural mesh samples. That said, the only time you can expect to pay for a sample is if you request a larger mock-up sample.
To learn more about the overall cost of architectural mesh as a whole, refer to our article: How Much Does Architectural Mesh Cost?
Better Understand What Keeps Architectural Mesh Secured
Architectural wire mesh samples are 5"x8" mesh pieces designed to help you get an idea of what a given mesh profile looks like. With the ability to order any mesh profile appropriate for the application and have a finish applied, ordering architectural mesh samples is the best way to determine if wire mesh is right for you.
Suppose you decide to integrate architectural mesh into your design process. In that case, it is important that you gain a better understanding of the attachment hardware and how it works to keep mesh panels in tension.
Failure to understand the attachment system fully can lead to an inadequate substructure, which may cause the mesh system to fail.
Having worked within the world of architectural design for over 20 years, W.S. Tyler is here to learn your design process at every step to ensure you make the most of the qualities architectural mesh has to offer.
For more information regarding everything you need to know about architectural mesh attachment systems, read the article: What Is an Architectural Mesh Attachment System?
About Ronnie Brown
Ronnie is the Content Writer for W.S. Tyler and has four years of experience as a professional writer. He strives to expand his knowledge on all things particle analysis and woven wire mesh to leverage his exceptional writing and graphic design skills, creating a one-of-a-kind experience for customers.