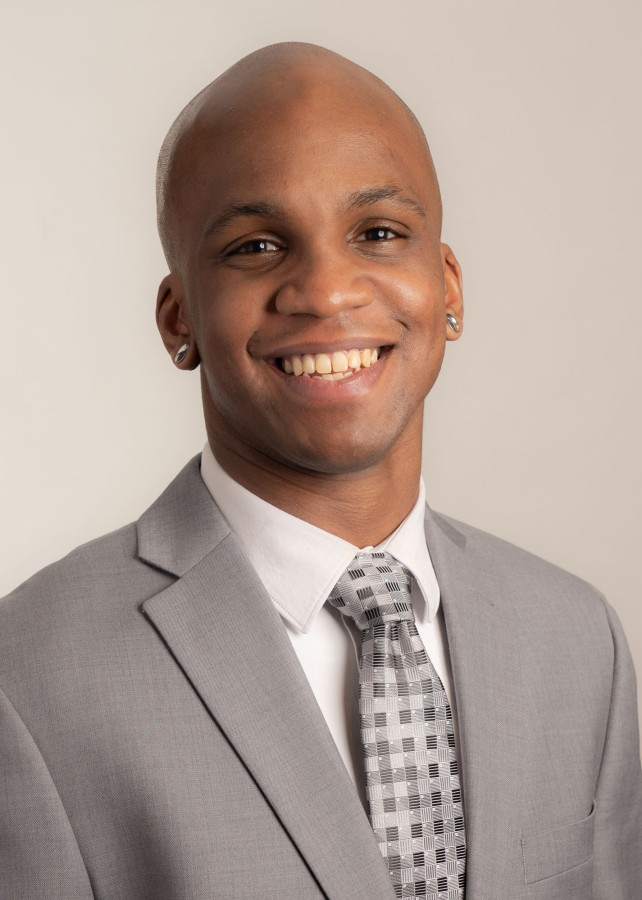 Understanding Architectural Wire Mesh: Project Drawings
Architectural Mesh - Exterior | Architectural Mesh - Interior
The main objective of an architect is to create something stunning. This means that you must hand-pick design materials, such as architectural mesh, that will allow you to see your vision become a reality.
Now, when working with architectural mesh, the design process is relatively similar to other materials you have used in the past. This means that at a certain stage, you will need to submit drawings to obtain a reliable quote.
But what exactly should you expect when submitting your drawings?
W.S. Tyler has supported architects in the implementation of architectural mesh for over 20 years and strives to ensure your mesh panels fit your architectural design process seamlessly.
We put the following article together to lay out everything you need to know about architectural mesh drawings. You will learn:
What an architectural mesh drawing is

What information your architectural mesh drawings should include

The reasons why architectural mesh drawings would need to be reworked

What it looks like to have W.S. Tyler revisit your drawings

How long it takes W.S. Tyler to review your drawings
What Is an Architectural Mesh Drawing?
Architectural mesh drawings a design files that highlight every aspect of the architectural mesh application in detail. They typically come in the form of vector or DWG files; however, CAD files are also used frequently.
Regardless of what file type you submit, they need to have all the information needed for us to do a scaled takeoff. This is essential information that estimates the amount of material needed to construct your architectural mesh system.
What Do We Look For in a Drawing?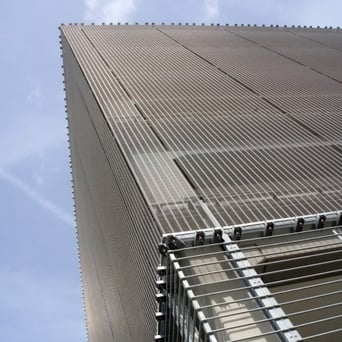 Typically when reviewing architectural mesh drawings, there are several aspects of the project that we are looking for. Project details such as the heights, the widths, and the elevations of both the structure and mesh panels should be included.
You should also include information outlining the attachment system needed as well as what the substructure is going to look like.
Basically, all the information needed for W.S. Tyler to form an accurate quote should be reflected in the drawings.
Why May My Architectural Mesh Drawing Need To Be Revised?
One of the reasons why W.S. Tyler may reach back out for more information regarding your drawings is if we didn't have enough to go off to form an accurate scaled takeoff. For example, if there are no dimensions, we wouldn't know how to scale the project and determine the amount of material needed.
We will also determine whether or not we have all of the drawings needed in the first palace. Lets's say you are designing a parking garage with mesh on all sides of the structure.
If we only have elevations for the north and east sides of the garage, we will need to have the west and south elevations before moving forward.
In all scenarios, you will also need to make sure the drawings include the correct dimensions. We will verify that we know how wide the structure is, how tall the structure is, whether or not the mesh is covering top to bottom, etc.
In short, if the drawings lack all the information that we need, we will reach out to fill the gaps.
What Does It Look Like To Revisit Architectural Mesh Drawings?
In the case that we need to revisit your drawings, we will request that our team meet with your team. During this meeting, we will go over any questions or concerns we may have regarding your project.
Now, we prefer to handle project meetings virtually with the entire team. This allows both parties to have the drawings in front of them and discuss the information we see on the drawing, what information we still need, and why we need the additional information.
How Long Will It Take W.S. Tyler To Review My Architectural Mesh Drawings?
The amount of time needed to review drawings all depends on the complexity of the project.
If we are looking at a 10-panel application, we can usually get that done in two or three days. This includes looking at the drawing, generating a scaled takeoff, and getting pricing for a quote.
On the other hand, if the project is a larger parking structure, for example, it's going to take us anywhere from one to two weeks. This timeframe accounts for the formation of a scaled takeoff, getting pricing, and any time we may need to discuss the drawings with your team.
Regardless, we will remain in constant communication throughout the entire process.
Get To Know the Structural Calculations Your Drawings Will Generate
During the design stages, architects planning to utilize architectural mesh will need to submit drawings outlining their application. These drawings will need to include the heights, widths, and elevations of all aspects of the project to properly generate a quote.
Now, as we mentioned, these drawings allow us to generate calculations of our own. In addition to a scaled takeoff, we will also be able to calculate the tensioning loads your substructure will need to accommodate.
W.S. Tyler has spent over two decades helping architects navigate the world of architectural mesh, removing the roadblocks that can prolong or stale the progress of a project.
Review the following article for more information regarding the structural calculations you will receive after submitting architectural mesh drawings:
About Ronnie Brown
Ronnie is the Content Writer for W.S. Tyler and has four years of experience as a professional writer. He strives to expand his knowledge on all things particle analysis and woven wire mesh to leverage his exceptional writing and graphic design skills, creating a one-of-a-kind experience for customers.