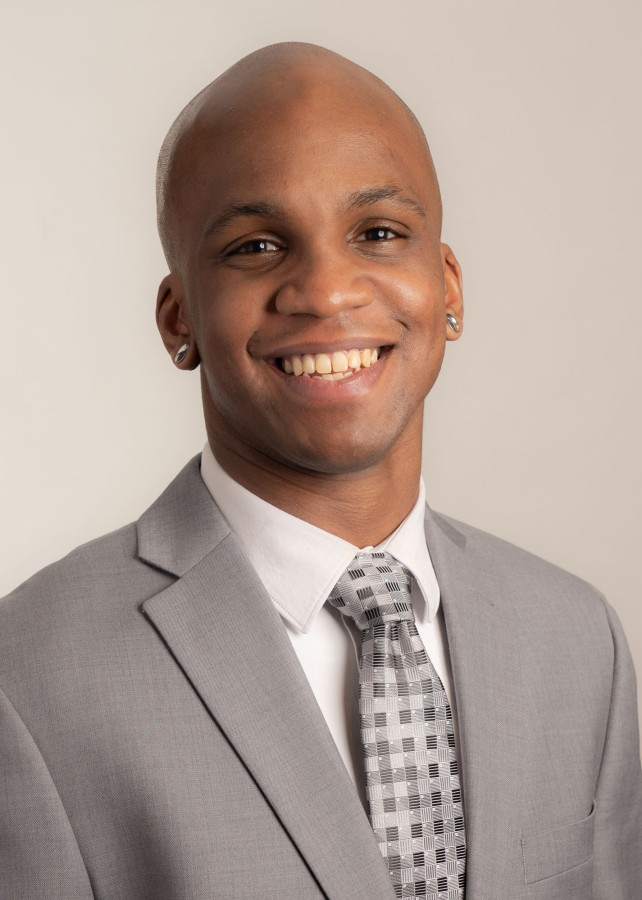 What Is the Percentage of Open Area of Architectural Mesh?
Architectural wire mesh is a design material that consolidates several specifications to form a one-of-a-kind aesthetic. Now, when integrating mesh into your architectural design process, you must consider any natural ventilation requirements as they are put in place to keep the structure and, more importantly, visitors safe.
This is where a mesh pattern's percentage of open area comes into play. This particular specification ensures there is enough airflow to rid the structure of any hazardous elements, such as car exhaust.
So, what do we mean when we say percentage of open area, and how does it affect the mesh?
W.S. Tyler has provided custom architectural mesh products for over 20 years and has helped countless architects produce awe-inspiring designs that comply with the many regulations that surround architectural design.
To help you understand everything you need to know about percentage of open area, this article will cover:
What percentage of open area is

How the percentage of open area is determined

How mesh is altered to accommodate a desired percentage of open area

How it affects the look and feel of mesh

How it affects the cost of architectural mesh



What Is the Percentage of Open Area?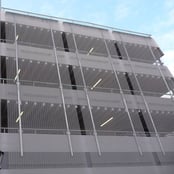 In the world of architectural design, the percentage of open area is the percentage of surface area that is taken up by the apertures of the mesh, or the ratio of the squared nominal aperture width (w) to the squared nominal pitch (p), rounded to a full percentage value. This term is generally used when working with parking structures.
This is because there are open-air requirements that architects must meet to eliminate the need for HVAC systems or have adequate ventilation.
How Is the Percentage of Open Area Determined?
As stated above, the percentage of open areas is generally only enforced when working on parking structures. This percentage is reflected in the building codes and city ordinances that are determined by a team of civil engineers.
Now, these requirements typically require at least a 50% open area. That being said, many things are taken into consideration when these open-air requirements are being calculated.
For instance, if you have a parking structure and all elevations are entirely open, you can put mesh on one side and still have more than 75% open area. This means you'd be able to apply a mesh with a more dense profile and still adhere to these requirements.
On the other hand, if you have a parking garage with enclosed elevations, there is a heightened need for ventilation. This means you must use a mesh with a larger percentage of open area to ensure you comply with city ordinances.
How Mesh Is Altered To Accommodate Open Percentage?
Sometimes a mesh profile you wish to incorporate does not come standard with the percentage of open area you need or want. Fortunately, wire mesh panels are very customizable, and the wire diameter and mesh openings can be altered to match your vision.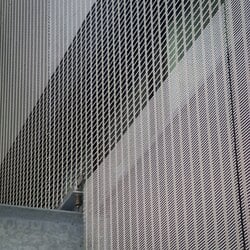 For example, let's say you wanted to use the LARGO-PLENUS 2022 profile because its unique basket weave aesthetic catches your eye. This particular weave features a 25% open area; however, you need at least 50%.
In this instance, every other wire in each direction could be removed to increase the open area while maintaining its basket look.
If you wish to preserve the original look of a mesh profile that does not provide enough open area, you can also customize the attachment hardware. This is done by attaching the mesh in a way that creates more of a gap between the mesh and the structure.
This allows natural ventilation to make its way through this gap.
How Does Open Percentage Affect the Aesthetic of the Mesh?
When designing your ideal mesh system, the percentage of open area can sometimes become an arbitrary number. This is because wire mesh panels can be customized to accommodate how dense or how open you want the look to be.
Putting this into perspective, let's say you needed wire mesh panels that had a 50% open area.
You could use larger mesh openings with thicker wires to create a more open feel. You also have the option to use much smaller mesh openings with thinner wires to create a more dense feel.
How Does Open Percentage Affect the Cost of the Mesh?
When it comes to the cost of a mesh profile, its percentage of open area doesn't affect the price. It's the weaving process and the amount of material used that affects the cost of any given pattern.
That said, altering the mesh can also affect the overall price. If you were to integrate a pattern and remove every other wire in both directions like the example above, less material would be required to construct your wire mesh panels.
As a result, the overall price of your architectural mesh panels would be reduced. To that end, for more information on the cost of architectural mesh, review our article: How Much Does Architectural Mesh Cost?.
Turn Your Vision Into a Reality With the Right Finish
The percentage of open area refers to the number of openings within the entire surface area of a given mesh pattern. This specification determines how much air can flow through it to provide a structure with natural ventilation and must comply with city ordinances.
That said, applying the finish to your mesh is what will make your design stand out amongst the surrounding structures. With etching, paint, and digital print standing as the most popular finishes, pinpointing which one will best illustrate your vision can prove challenging.
Having helped architects turn their vision into a reality with architectural mesh for over 20 years, W.S. Tyler strives to ensure you know how the finish options differ.
To learn about the variety of finishes available to you, review the following articles:
About Ronnie Brown
Ronnie is the Content Writer for W.S. Tyler and has four years of experience as a professional writer. He strives to expand his knowledge on all things particle analysis and woven wire mesh to leverage his exceptional writing and graphic design skills, creating a one-of-a-kind experience for customers.