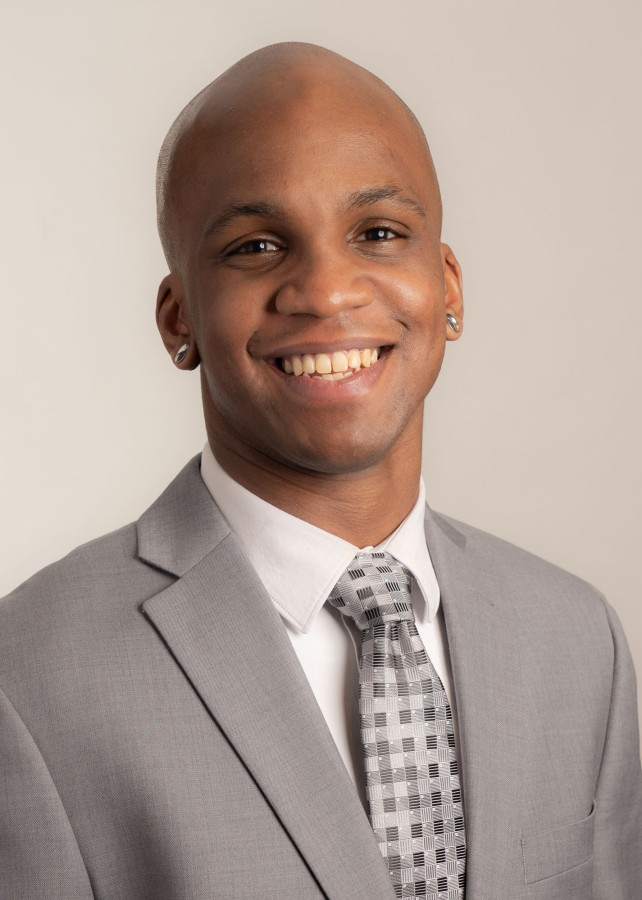 Pros and Cons of Architectural Mesh For Interior Applications
As an architect, you must strive to explore the various design materials available to make future projects unique. For example, the qualities of architectural mesh allow architects to deliver unique solutions.
Now, it is easy to believe that the customization, sunlight protection, fall protection, natural ventilation, and life-cycle that architectural mesh offers is only for exterior applications. However, these qualities work wonders for interior applications as well as and can bring the inside of a structure to life.
W.S. Tyler has helped dozens of architects integrate architectural mesh into their design process and is here to ensure you can do the same.
In this article, we will explore the pro and cons of using architectural mesh for a variety of interior architecture applications.
Pros and Cons of Using Architectural Mesh in Ceilings

Pros
Employing architectural mesh for ceiling applications will enhance the brightness of the room. Mesh allows light to shine through the mesh and disperse through the mesh panels.
This creates the ability to establish a unique sense of canister lighting. In turn, the number of light fixtures and electricity needed to light the area is reduced.
Custom cutouts that allow various building elements to drop through can also get added.
Architectural mesh is great for ceiling application in areas, such as larger conference rooms or common areas. However, it's applicable anywhere you are attempting to create a sense of flow.
Cons
Unfortunately, architectural mesh does not provide decorative sound absorption qualities. This is because it is an open product and the mesh openings allow sound to continue traveling throughout the area.
Instead they enhance acoustics in the room, which we'll dive into later in this article.
Pros and Cons of Using Architectural Mesh in Walls
Pros
Applying architectural mesh to the walls of a structure will enhance the appearance of the room. Instead of offering light diffraction, it adds a sense of texture to the walls.
Architectural mesh allows you to use the wall as a feature wall rather than having traditional paneling, siding, or drywall. That said, architectural mesh is ideal in large rooms and inside of elevator cabs where a sense of flow is desired.
Cons
As architectural mesh is a stainless steel product, visitor traffic is vital. If visitors are coming in contact with the mesh daily, the mesh will likely dent.
In other words, it is not the most sturdy solution when compared to other materials.
Also, because people are going to come into contact with it at some point, you run the risk of the mesh becoming dirtier quicker. This means you will have to use resources to clean it often.
Pros and Cons of Using Architectural Mesh in Infill Panels
Pros
When working with infill panels, the mesh can get cut to fit most infill panel systems. If a railing the ceiling grid is already in place, architectural mesh can cut to fit the grid .
If fine-mesh gets used, the mesh can wrap around an infill panel. This is ideal when an infill panel system splits into various directions.
Generally, infill panels get used for railing systems. Think stairways and walkways leading to the front door of a building.
When looking at railing systems you are going to want to use wire mesh rather than fine-mesh profiles. This is because fine mesh is too delicate for railing systems and will most likely tear when subjected to heavy amounts of traffic.
Cons
The biggest drawback of an infill panel mesh system is that it can become very expensive. In fact, the mesh alone can reach upwards to $80 to $90 per square foot depending on the application.
Handling can also be a major concern. If the contractor installing the mesh neglects to handle the mesh with care, it can get damaged and lose its luster.
Pros and Cons of Using Architectural Mesh in Acoustic Sound Panels
Pros
Architectural mesh works wonders when trying to deflect and diffuse sound. Acoustic sound panels are applicable to both the ceilings and walls to redirect sound.
Mesh acoustic sound panels are ideal for any sort of performing arts center. But you can apply architectural mesh anywhere within a structure that needs acoustic enhancement.
Cons
The biggest drawback of using mesh to constrict acoustic sound panels is that it takes a lot of calculations to have full control of where the sound bounces to in the room. While some mesh may claim to have 0% open area, there is some airflow that makes its way through the mesh.
This along with factors, such as the gauge of wire and mesh opening sizes, makes calculating the level of acoustic value difficult.
Pros and Cons of Using Architectural Mesh in Free Form
Pros
As architectural mesh, especially fine mesh profiles, is very pliable, you can bend, twist, and form it around various objects. As mesh provides unique reflections value, visitors will receive a different feel every time they pass the architectural mesh system.
This is because the lights that are within the building and the room will be hitting and reflecting off the mesh at different angles.
With this in mind, architectural mesh is perfect for areas where you wish to incorporate sculptures or create a unique art piece.
Cons
The biggest concern integrating architectural mesh into a free form application is the fact that it cannot be returned to its natural form factor. This means that the contractor must be precise in placing the mesh in the exact location when working with the mesh.
Failure to properly place the mesh or handle it with care will result in creasing and crinkling that is irreversible and will take away from the feel of the mesh system.
Deliver an Unforgettable Interior-Environment With Architectural Mesh
Architects can use any mesh profile for interior applications. Yet, not all fine mesh profiles are applicable for exterior applications.
With that, mesh has proven to work well when applied to ceilings, walls, infill panels, acoustic sound panels, and free form projects. But in order for a wire mesh system to truly succeed and turn your vision into a reality, it must be installed properly.
With over 20 years of experience helping architects use the benefits of architectural mesh, W.S. Tyler is here to ensure your next project(s) stand out among the surrounding structures.
To get a better understanding of what the installation process of a wire mesh system looks like, check out our article: How to Install and Maintain a Wire Mesh Facade.
About Ronnie Brown
Ronnie is the Content Writer for W.S. Tyler and has four years of experience as a professional writer. He strives to expand his knowledge on all things particle analysis and woven wire mesh to leverage his exceptional writing and graphic design skills, creating a one-of-a-kind experience for customers.