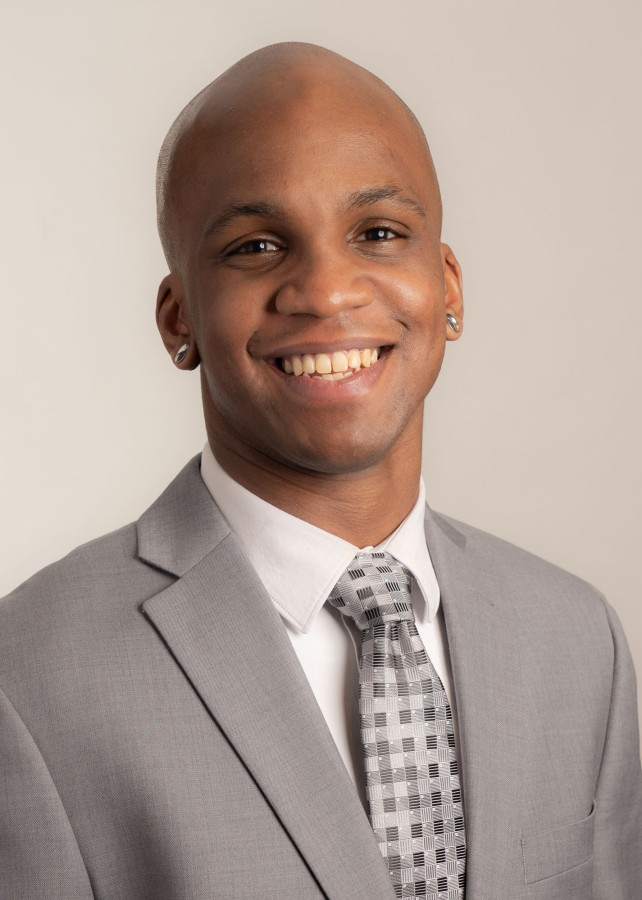 How to Retrofit With Architectural Mesh (Definition, Application, Cost)
Architects are faced with countless obstacles throughout their career, whether it's making a design that pushes structural engineering to its limits or creating an interior atmosphere that resonates with visitors.
As society aims for a green way of living, retrofitting structures with various design materials to bring them back to life is becoming more common. So how can architects such as yourself integrate architectural mesh into a retrofitting project?
With over 20 years of navigating the world of architectural design, W.S. Tyler is here to guide you through the process of retrofitting with architectural mesh and show you that it's a lot easier than you think.
To that end, this article will provide an in-depth look into:
What retrofitting is

How architectural mesh is applied when retrofitting

What the retrofitting process looks like

The limitation of retrofitting with architectural mesh

How much it costs to retrofit with architectural mesh
What Does Retrofit Mean?
The term retrofitting refers to the act of taking an existing structure and reimagining it with a new look and feel. For example, if you have a pre-existing parking garage or building and want to update or improve it, you would retrofit it with modern design materials to make it look and feel like a newly designed structure.
How Is Architectural Mesh Applied When Retrofitting a Structure?
A great example of how architectural mesh is used to retrofit a building can be seen when viewing the Shands Children's Hospital. Before its retrofitting, the Shands Children's Hospital had an outdated, brick vainer aesthetic.
The architect working on the retrofitting project understood that walking into a healthcare facility can be a frightening experience for children and wanted to create a more inviting atmosphere inside and out. To accomplish this, the architect incorporated three wire mesh facades on the outside of the building.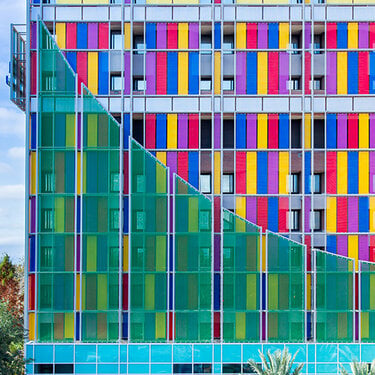 This involved installing substructural support and framework to house hundreds of wire mesh panels that varied in fun, child-friendly colors. A separate façade consisting of towering panels was installed in front of this, creating a rolling hills effect.
Put simply, instead of tearing down the hospital and starting from scratch, they were able to "recycle" the building, further showing that architectural mesh can prove to be a sustainable solution.
What Does the Retrofitting Process Look Like?
If you are considering a retrofitting project, you will first need to illustrate the current state of the structure. This will allow the architectural mesh supplier and the contractor to identify what the mesh can be attached to and that the substructure is strong enough to withstand the tension created by the mesh system.
You will also need to know how large the mesh panels need to be and what material you want to use. The engineers of the mesh supplier will then determine all of the structural calculations so your structural engineers can figure out if the integration of a wire mesh system is practical or not.
From here, the process is the same as the typical architectural mesh buying process. This includes an 8 to 10 week lead time for fabrication and a 4 to 6 week lead time for delivery.
Once delivered, installation can begin with installation time-varying by the size of the project.
What Limitations Are Associated With Retrofitting?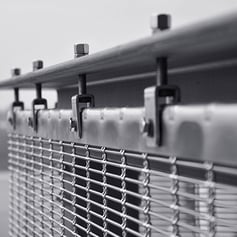 The most significant limitation when retrofitting a structure with architectural mesh is that the mesh system's tension requires the structure to have adequate substructural support. Suppose the substructure of your structure is not strong enough to withstand these tension loads. In that case, there is an excellent chance that the mesh system can detach from the building, damage the building's foundation, or, more importantly, put visitors in harm's way.
With that in mind, it is essential to note that mesh suppliers generally don't have structural engineers on staff. This limits the manufacture's knowledge of the mesh's parameters, such as how heavy the mesh panels will be and how much tension a particular mesh system will create.
NOTE: You must know what alloy your substructure is constructed out of. You must ensure that there are protective barriers between the mesh and the substructure if it is not stainless steel. Failure to do so can lead to contact corrosion, which will compromise the mesh system's look and safety.
How Much Does Retrofitting With Architectural Mesh Cost?
Retrofitting a structure with architectural mesh does not cost any more than a standard mesh installation. The same attachment hardware and mesh panels are used whether you are working on a new project or retrofitting.
With that, an average architectural mesh installation costs $25 per square foot. In some cases, modifications like changing the wire diameter or opening sizes can even reduce the overall cost.
Review our article on the cost of architectural mesh for an in-depth look into all the factors that dictate the price of mesh.
Gain a Better Understanding of What To Expect With Architectural Mesh
Retrofitting is the act of recycling an existing building by dressing it with new, modern design materials that bring it back to life. Regardless of the parameters and aesthetic needs of your retrofitting project, understanding what to expect when purchasing architectural mesh will ensure you can deliver a desirable design on time.
Elements like knowing what information the mesh supplier will need from you and understanding the buying process in its entirety will give you a better idea of what lead times you can expect, thus helping you better communicate the logistics of the project to the contractors you work with.
Having worked within the world of architectural design for over 20 years, W.S. Tyler is here to ensure integrating architectural mesh is as easy as possible.
For more information on what to expecting when working with an architectural mesh supplier, review our article: What To Expect When Purchasing Architectural Wire Mesh.
About Ronnie Brown
Ronnie is the Content Writer for W.S. Tyler and has four years of experience as a professional writer. He strives to expand his knowledge on all things particle analysis and woven wire mesh to leverage his exceptional writing and graphic design skills, creating a one-of-a-kind experience for customers.