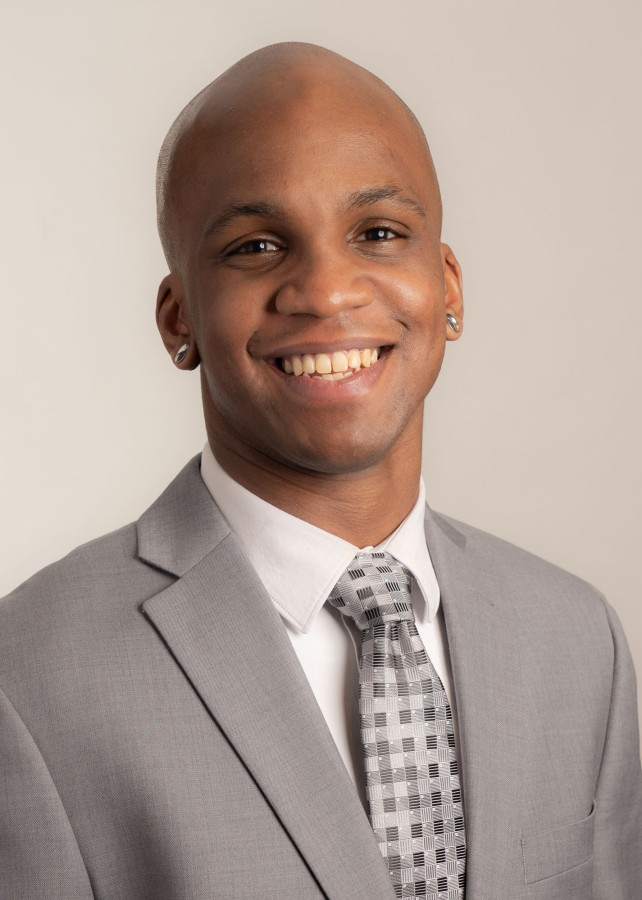 Individual Mounting Solutions for Architectural Wire Mesh Systems
Architectural wire mesh is one of the most versatile design materials used throughout the world of architectural design. Its rigid, industrious qualities allow architects to create designs that genuinely stand out.
However, making the most out of these qualities relies on the use of adequate mounting that is custom and individualized based on the needs of the project. That said, why are individual mounting systems so important, and what mounting solution is right for you?
Here at W.S. Tyler, we understand the impact architectural wire mesh can have on creating a memorable visitor experience and strive to use our 20 years of experience to help you create one-of-a-kind designs.
To that end, this article will encompass:
Why individual mounting solutions are essential to architectural mesh systems

The individual mounting solutions available

How much individual mounting solutions cost
The Importance of Having an Individual Mounting Solution
Architectural wire mesh is a versatile design material that, when properly incorporated, can enhance the architectural design process for both interior and exterior design processes. As it grants architects with artist freedom unlike any other material, it can make virtually any structure stand out.
To that end, because every architectural mesh system is unique, each system needs its own personalized mounting system. By putting individual mounting solutions in place, the mesh system has the tension and stability required to deliver a dynamic aesthetic that collaborates with other design elements.
What Individual Mounting Solutions Are Available?
Individual mounting solutions consist of mounting hardware and techniques that are specifically customized to accommodate the needs of your system best. These mounting solutions are typically framed panels, specialized shapes, slotted profiles, eyebolt hardware, lighting systems, and technical edge designs.
Framed Panels
Framed panels are a mounting solution used to attach cut-to-size mesh panels to a mounting or grid system. Typically, framed panel solutions are integrated when the architectural mesh is unable to be tensioned across a large area.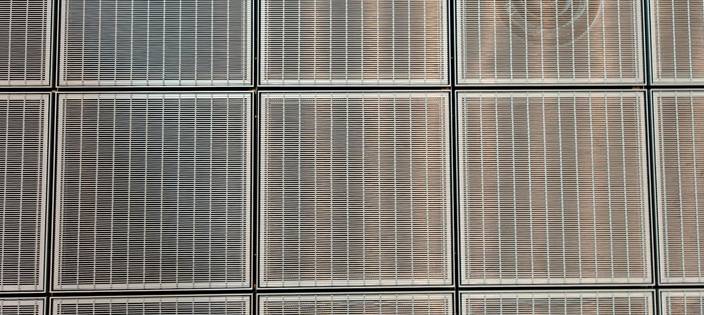 To ensure maximum customization is achievable, framed panels can be applied as detachable panels, acoustically active design elements, design elements that accommodate movable mechanisms, and more.
Specialized Shapes
To keep up with the various design trends, irregular shapes must be included in an architectural design. As wire mesh is a very pliable material, it can be skewed to fit the various bends and curves in an irregularly shaped design.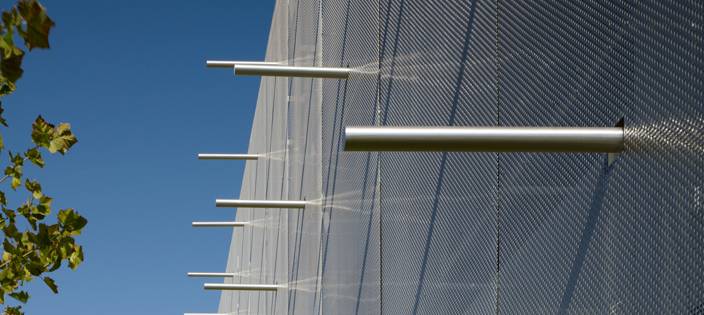 Regardless if you are applying architectural mesh to an angled, curved, or rounded substructure, the tensioning hardware can be adjusted and mesh manipulated to fit your project. Additionally, if there are elements that protrude through the mesh, such as doorknobs or lighting fixtures, custom cutouts in the mesh can be made to ensure the functionality of these elements is not hindered by the mesh.
Slotted Profiles
Slotted profiles are mounting profiles, much like a flat tension profile, designed for applications in which high tension loads are absent. These mounting profiles require the ends of the mesh to be folded at a 45-degree angle and inserted into the slotted tension tube, with additional spot welding being applied to enhance stability in specific applications.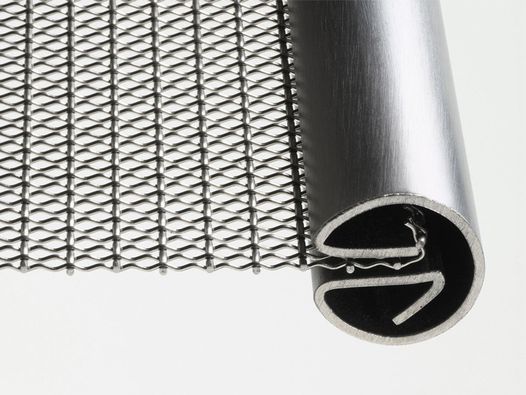 A significant benefit associated with slotted profiles is that eyebolt hardware can be applied to easily fit the mesh panels into existing substructural elements.
Eyebolt Hardware
If you wish to implement architectural mesh panels but want to minimize the amount of hardware that is visible, eyebolt hardware can be used in place of standard clevis hardware. When eyebolt hardware is implemented, the bolt is placed on the back of the mesh panel, creating a virtually invisible attachment.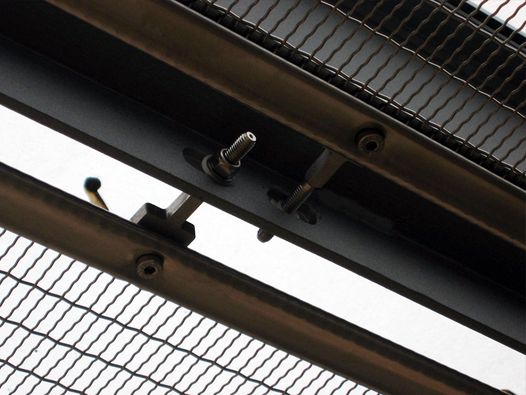 Lighting Systems
With various design elements, such as lighting fixtures, AC units, and exit signs, integrating design material that can work in collaboration with these elements can sometimes prove difficult. The transparent and reflective properties of wire mesh allow architects to arrange mesh elements to complement the lighting system to create a desirable atmosphere.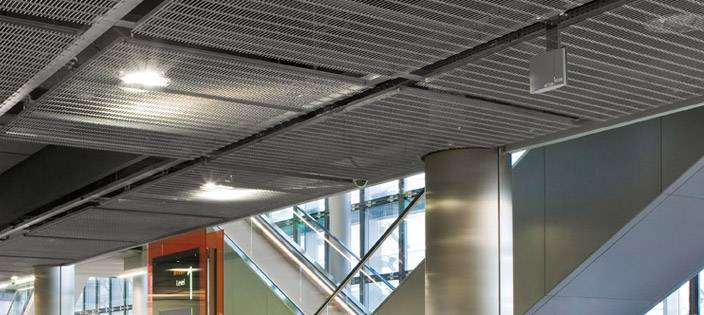 Additionally, custom cuts can be made to the wire mesh panels to ensure these ancillary design elements can fit through the mesh.
Technical Edge Design
While a key factor to selecting a design material for a particular application is the overall aesthetic of the material, architects must also take the safety of the material. This is particularly true when implementing design elements that are easy to access.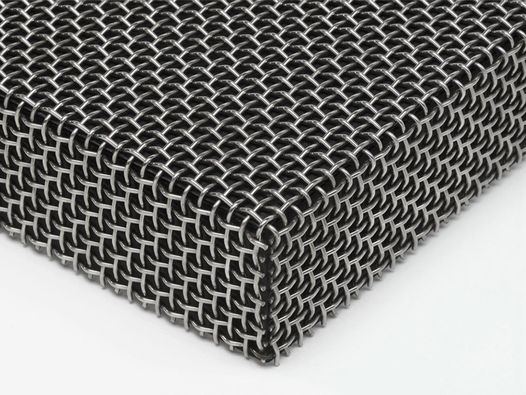 To ensure visitor safety, you can leverage the pliability of woven wire mesh and bend the exposed ends of your mesh panels at a 90- or 180-degree angle. For additional safety, you can also place your mesh panels in a mounting frame.
How Much Do Individual Mounting Solutions Cost?
For most mounting solutions, the cost of the mounting hardware is reflected in the $20-$25 per square foot price range of architectural mesh panels. That said, this price is subject to increase when mounting hardware that features unique customization is required.
Now, it is hard to give an approximate price range without knowing the exact needs of a given project. A good rule of thumb to follow is the more materials, engineering, and fabrication needed to produce a mounting solution, the more you can expect to pay.
Complete Your System With Colorized Architectural Wire Mesh Panels
Architectural wire mesh is a versatile design material that can be applied to virtually any structure, inside and out. The unique qualities of architectural mesh help create a design that delivers several benefits such as natural ventilation, sun protection, and fall protection.
To create a comprehensive design that is both effective and efficient, you should explore the colorization options available. Doing so can enable you to portray the mesh as being a different alloy without sacrificing the durability of stainless or even eliminate the need for costly signage packages.
As a leading supplier of architectural mesh with over 20 years of experience, W.S. Tyler prides itself on helping architects weave their vision into reality using decorative woven wire mesh.
To learn more about how you can apply color to your architectural wire mesh panels, read the following article:
About Ronnie Brown
Ronnie is the Content Writer for W.S. Tyler and has four years of experience as a professional writer. He strives to expand his knowledge on all things particle analysis and woven wire mesh to leverage his exceptional writing and graphic design skills, creating a one-of-a-kind experience for customers.