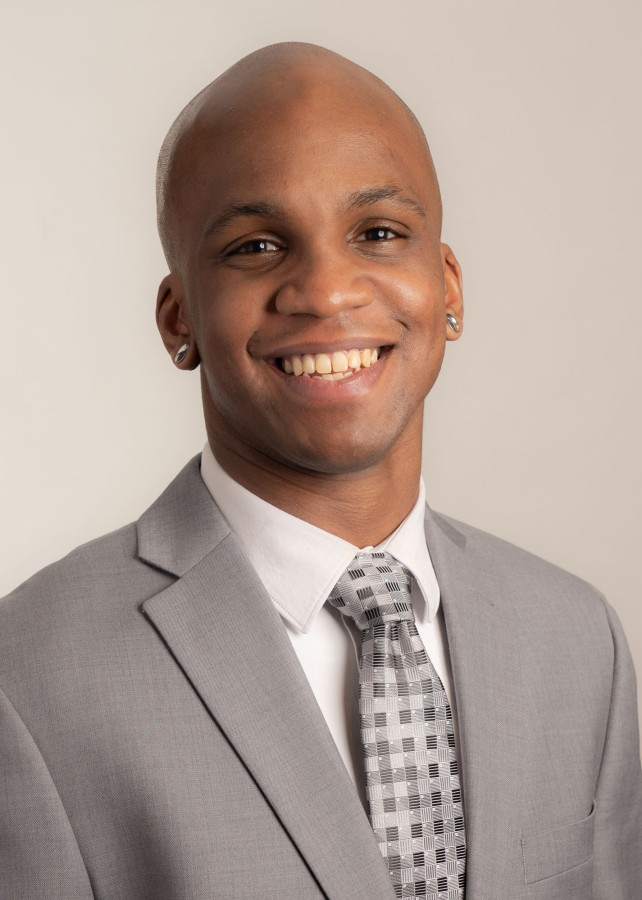 How Architectural Mesh Benefits Sun Protection
Modern designs seen in today's architecture often include high levels of glass to create a sense of openness while inside. That these designs often require protection from the sun to ensure its rays aren't too overpowering for the visitors.
To accommodate this while also maintaining the open atmosphere, architects must explore various design materials, such as architectural mesh. Architectural mesh, in particular, can be customized to fit virtually any design process and offers qualities that make it the ideal sun protection solution.
So, how exactly does architectural wire mesh benefit sun protection?
Having helped customers navigate the various architectural design materials on the market for over 20 years, W.S. Tyler is here to ensure your design provides adequate protection from the sun.
To that end, this article covers:
What sun protection means

Why Architectural is the ideal for sun protection

How Architectural mesh is applied as a sun-protective element

The concerns associated with architectural mesh when used as sun protection

How sun protection affects the cost of architectural mesh



What Is Sun Protection?
When referring to architectural design, sun protection is best defined as the filtering of sunrays to create a cool and temperature-controlled visitor experience that is also aesthetically pleasing. With more and more architects incorporating high levels of glass in their designs, sun protection allows occupants to continue with their tasks without blaring sunlight, having a negative effect on productivity.
What Makes Architectural Mesh Sun Protective?
The stainless steel composition of architectural mesh allows it to deflect sun rays and prevent them from reaching visitors. At the same time, as it is a metal, the heat that the sun produces is also absorbed by the mesh.
This creates a much cooler environment behind or underneath the mesh. This means the expenses associated with cooling the interior of a structure are reduced.
Additionally, because architectural mesh is an open product, it still gives visitors the ability to see through it. In other words, sun rays and heat are blocked without hindering your awareness of the environment around you.
This is particularly beneficial when natural lighting or natural ventilation is a concern.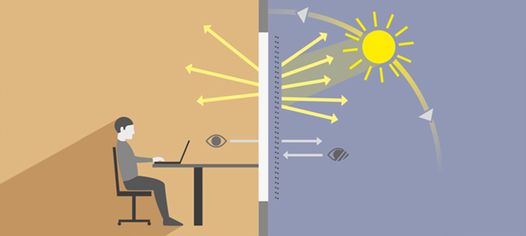 Now, when other materials, such as fabrics, are employed as sun-protective elements, they tend to fade over time and are easily damaged. Architectural mesh, on the other hand, delivers the durability needed to last the lifetime of the structure it is attached to.
In other words, architectural mesh is a much more sustainable option than other materials.
What Does Sun Protective Architectural Mesh Look Like?
Typically, there are two applications in which architectural mesh is applied as a sun-protective element: Facades and canopies.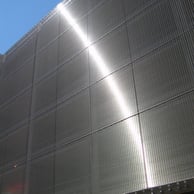 A wire mesh façade consists of several wire mesh panels that are tensioned at the top and bottom using a substructure system, providing a unique aesthetic to the structure's façade. These panels can either span the entire height of a structure or be implemented as cut-to-size pieces to cover a specific area.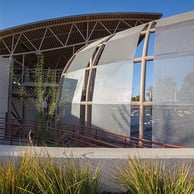 Canopies are mesh systems that are designed to provide a covering for walkways and windows. That said, canopies are usually applied horizontally as full, tensioned panels and not cut-to-size pieces.
What Concerns Are Presented When Architectural Mesh Is Used for Sun Protection?
There are two types of wires that are typically used to fabricate architectural mesh: round wires and flat wires. That said, the type of wire you use dictates how the sun rays react to the mesh.
When round wires are used, sun rays have the tendency to deflect in many different directions. When flat wires are used, the sun rays have the tendency to bounce directly back.
To that end, the surface of flat wires is more likely to produce a glare during peak sun exposure. This can prove to be hazardous if the mesh panel is facing roadways that often facilitate high volumes of traffic.
How Does Sun Protection Affect the Price of Architectural Mesh?
As sun protection is one of the features and benefits of architectural mesh, it doesn't impact the cost. That said, factors such as, Mesh type, fabrication, panel quantity, aperture, and weight, are what dictate how much you will spend on an architectural mesh sun-protective system.
On average, wire mesh panels have a price of $20 to $25 per square foot, whereas cable mesh panels carry a price of $30 to $35 per square foot. But to get a better idea of how much you can expect to pay, read the following article: How Much Does Architectural Mesh Cost?
Fine-Tune the Percentage of Open Area To Block Out the Sun
Sun protection is the process of incorporating design materials in hopes of reducing the effects blaring sun rays can have. As it is an open stainless steel product, architectural mesh has the ability to deflect sun rays and absorb the heat they produce while also providing an aesthetically pleasing experience.
That said, it is critical that understand what the percentage of open of your mesh selection prior to fabrication. This will help ensure your mesh panels provide the ideal balance of transparency and sun protection for occupants.
W.S. Tyler has helped customers thrive in the world of architectural design for over 20 years and is here to help ensure you make the most out of your architectural mesh systems.
To learn more about what the percentage of open area refers to, read our article: What Is the Percentage of Open Area of Architectural Mesh?
About Ronnie Brown
Ronnie is the Content Writer for W.S. Tyler and has four years of experience as a professional writer. He strives to expand his knowledge on all things particle analysis and woven wire mesh to leverage his exceptional writing and graphic design skills, creating a one-of-a-kind experience for customers.