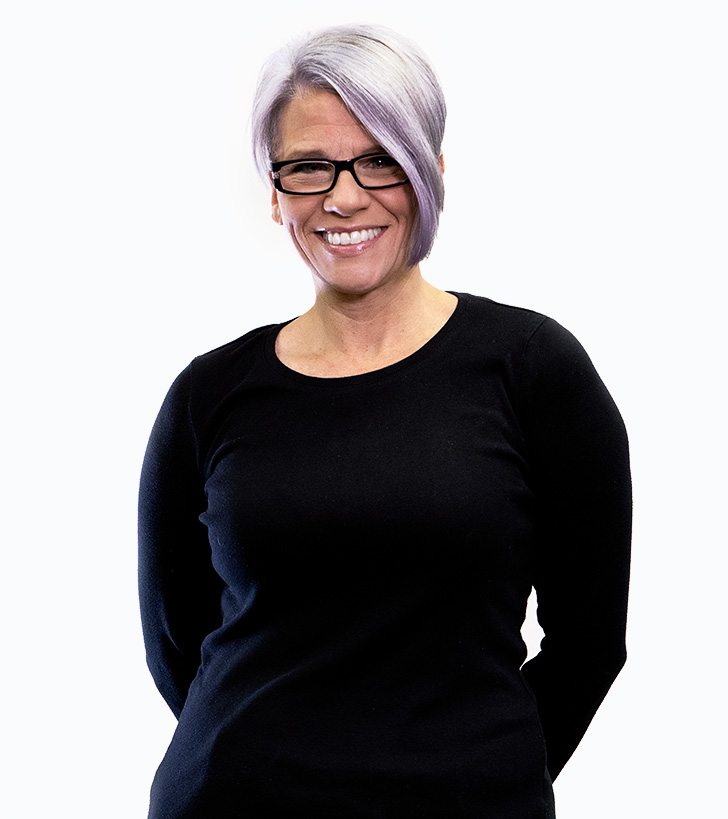 The Top 5 Architectural Weave Patterns You Should Consider
With so many patterns to choose from, deciding on which is best suited for you design can be daunting.
While each pattern has its own uniqueness, they are all manufactured from the highest quality architectural grade 316 stainless steel and can be woven 10' wide and up to 100' tall if needed.
From the larger projects like cladding, an entire parking garage or the smallest of projects like walls of an elevator cab, wire mesh can be incorporated.
Here at W.S. Tyler, we strive to offer relief during the long process of designing various structures by taking the steps needed to educate customers on each step of the integration process, including what weave pattern has the best chances of turning their vision into a reality.
In this article, we're going to break down our top 5 mesh designs. We'll explain what the name represents, the characteristics of each pattern, and review the applications they are best suited for.
What Are the Most Popular Weave Patterns Architects Use?
In the world of architectural mesh, there are dozens of weave patterns to choose from, each with its own unique aesthetic and specifications. Despite the vast variety, there are 5 patterns that stand out as the most widely used.
These weave patterns include dogla - trio, Doka - Mono, Dokawell - Mono, Largo Plenus, Egla - Mono.
Dogla – Trio
DOGLA Trio is a robust weave, which gets its structure from clusters of vertical wires. Its inherent stability and the varying degrees of transparency within the DOGLA-TRIO range of architectural meshes make it an incredibly versatile mesh suitable for many internal and external applications.
Characteristics: Horizontal slotted openings give you a long linear pinstripe feel.
Typically used in façade applications such as parking garages. Average cost for the Dogla – Trio system* is $25 - $30 pr sqft. Making it a cost effective and efficient solution to cover a large amount of space in a short amount of time.
Doka – Mono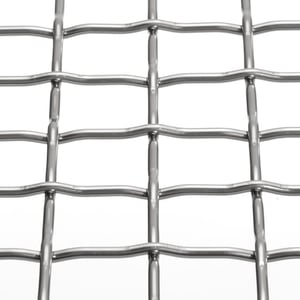 The pre-crimped wires of Doka Mono offer a strong, rigid mesh with high transparency. Woven from wires that are as small as a 16 microns up to 0.63" diameter.
Characteristics: Square opening that can be modified to meet your requirements.
Typically used in stair railing infill panels, ceiling applications or green screen. Average cost for the Doka – Mono system* is $20 - $25 per sqft
Dokawell – Mono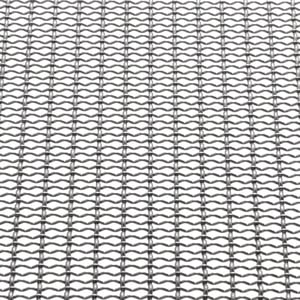 Weave type Dokawell Mono has a unique elegance. When combined with complimentary lighting the inter-crimped wires produce shimmering light reflections, creating a magnificent sparkling surface.
Characteristics: Vertical slotted opening.
This is a versatile mesh that can be used in exterior or interior applications such as wall coverings, ceilings or partitions. Average cost for this system* is $25 - $30 per sqft
Largo Plenus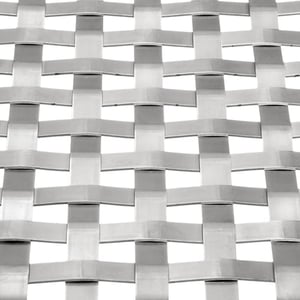 Weave type Largo Plenus has quite a different look to our other meshes. This is because instead of being woven from round wires Largo Plenus is made from flat wires. The resulting architectural mesh is incredibly strong and robust. The flat wires create a larger surface area which reduces the transparency but provides an extensive brilliance.
Characteristics: Square opening.
Typically used in façade applications, solar shading, and wall partitions. Average cost for this system* is $30 - $35 per sqft
Egla – Mono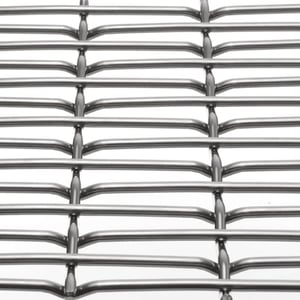 When viewing the weave type Egla Mono you'll notice that one side is flat and the other side has the crimping giving this mesh a 2 sided option. Visually it has a uniform metal veil appearance yet robust with a high tensile strength.
Characteristics: Available in both square or horizontal slotted opening.
The most versatile of all the mesh patterns. Great for exterior facades, elevator cabs, in fill panels, solar shading…. The list goes on and on. Average cost for this system* is $25 - $30 per sqft.
What Are the Ideal Architectural Mesh Applications?
Just as there are standout mesh patterns, there are applications that stand out as the most prominent. Applications such as parking garages, walls, ceilings, and exterior facades are all popular uses for architectural mesh.
But it's important to know that Architerual mesh is available in cut-to-size infill panel, rolls, and ready-to-install systems, all in which can be customized to fit your architectural design process. This means the versatility of architectural mesh can be applied to virtually all aspects of architectural design and that the possibilities of architectural mesh is limited to your imagination.
What Is Included With a Wire Mesh System?
When investing in architectural wire mesh, what's included in the purchase depends on the mesh form you choose. If you purchase cut-to-size infill panels or mesh rolls, you will only receive the mesh.
On the other hand, when a ready-to-install tensioned system is purchased, you can expect to receive the following with your purchase:
Mesh Pattern
Standard Mounting & Hardware
Shop Drawings
Engineering Services
Structural Calculations
1 Standard Delivery on-site
Mounting Design Material Has Never Been Easier
Architects are faced with the task of creating structures that are astonishing in both form and function that can make any particular region a go-to destination. Of the many obstacles you face when pursuing your vision, finding the right design materials to put in place is key to the success of your design.
Architectural mesh delivers the look, durability, and customization needed to turn your vision into reality. Implementing it requires some thoughtful planning, including choosing the wire mesh pattern, but the results will prove beneficial.
No matter which design material you choose to apply, its effectiveness is only as dependable as the hardware that mounts it.
W.S. Tyler has helped helped hundreds of architects, such as yourself, navigate the world of architectural mesh for over 20 years. We understand that your reputation dependents on the performance of materials you chose, so we urge you t further your understanding of what mounting solutions are available to you.
This knowledge will allow to implement hardware that is right for you, saving you time and money while minimizing any risk of damaging the mesh or structures.
To help make sense of the different mounting and attachments options available to you, we put together the following articles:
About Wendy DeCapite
For over 17 years, Wendy has strived to educate both architects and contractors on the benefits architectural mesh delivers to the world of architectural design. As W.S. Tyler's Architectural Products Marketing Specialist, she eagerly leads AIA presentations to help customers better understand how architectural mesh can be used to weave your vision into reality.