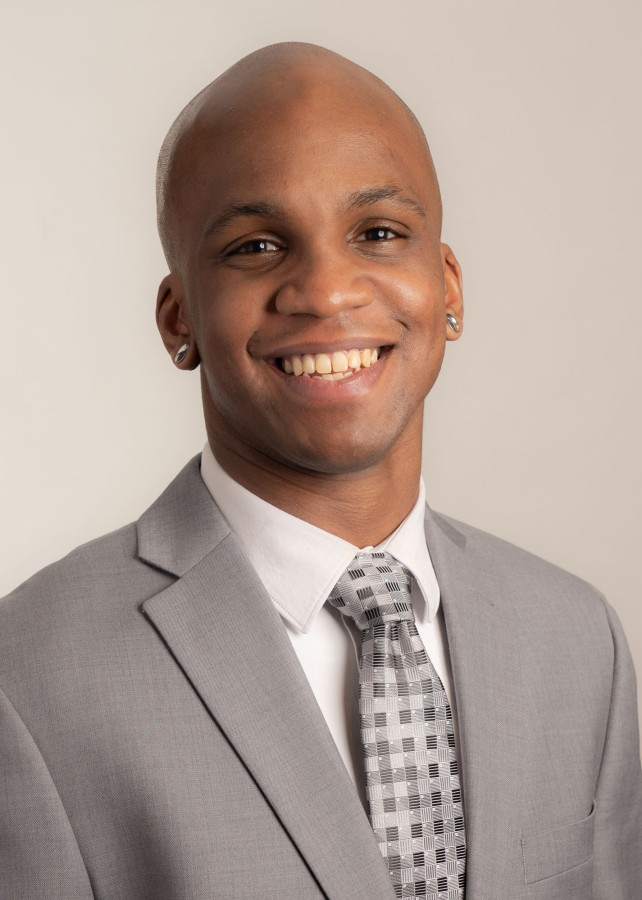 What To Expect When Purchasing Architectural Wire Mesh
Architects rely on various materials to make their architectural design process worthwhile. Architectural wire mesh, in particular, provides a one-of-a-kind look that makes structures stand out.
You probably know what architectural mesh is and how much it costs, but want to know what to expect when purchasing architectural mesh.
Having worked in the world of architectural design for over 20 years, W.S. Tyler is here to ensure you put the ideal solution for your process in place.
With that, this article will establish what the buying process of architectural mesh looks like, how to request a quote, how to select the right wire mesh solution, and what comes with an architectural mesh system.
What Does the Buying Process of Architectural Mesh Look Like?
The buying process starts with the customer reaching out to our team and requesting a quote. Once the quote is processed, you will receive and will have the choice to either accept or deny it.
You then need to send in a purchase order so they can be entered into the computer system. During this process, the customer and supplier must work out and agree on terms of payment.
The customer will then need to submit any finished drawings and renderings for our team to develop shop drawings. These shop drawings will illustrate the wire mesh system reverse-engineered into their drawings.
At this point, the customer will either sign off on the shop drawings and all associated measurement or request a red line revision. A red line revision is the customer's way of making major changes to shop drawings that are drafted.
Typically, we allow customers to request two red line revisions. If more than two are requested, additional fees may be applied.
NOTE: Sometimes customers are required to have a licensed Professional Engineer (P.E.) present during the approval of shop drawings. If you need help finding a Professional Engineer, the mesh supplier can help.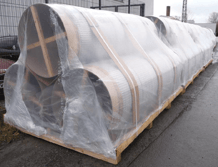 Once the drawings are approved, material production begins. This is when the 16-week lead time begins.
To explain lead time further, it typically takes 8 to 10 weeks for fabrication and an additional 4 to 6 weeks for delivery. Delivery can be either ocean or air-freight.
The material will arrive on-site in special containers with everything the contractor needs to complete the project.
At this point, installation will begin and, depending on the size of the project, your architectural wire mesh system will be installed in a matter of weeks.
How Do I Request a Quote?
Our primary goal is to make your buying experience as simple as possible. With that, there are several ways in which you can contact us to request a quote:
Go to our

Contact Us

page and fill out the form
Email your configuration and contact information to our sales team at info@wstyler.com
Reach out to us via phone at 800-321-6188


What Information Should I Have?
When requesting a quote for cut-to-size pieces, you should have exact dimensions, quantity, and weave type. For example, you could say "I have a project that requires 12 pieces of Dogla Trio 1032 at 4'x6'."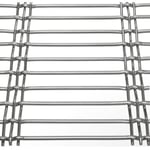 Our project manager will then request pricing from our parent company, and, once they send pricing information back, our project manager will send you back a thorough quote.
If requesting a quote for a larger project, you will need to submit drawings with elevation views showing the approximate measurements of where the panels will be located.
This is where the technical product manager comes in.
The technical product manager will conduct a material take-off which involves them measuring all the panels in auto CAD to get the quantity and dimensions. This process gives you a better idea of how much the project will cost.
Now, if requesting a quote for a project that does not have any shown panels, the technical product manager can plug in assumed dimensions into auto CAD.
That said, you can receive a quote for more than one mesh type to see which of the various options will make the most sense.
Selecting the Right Solution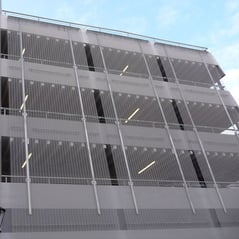 During the discovery phase, an architect will have an idea in their head or need guidance on the open area of the design material. This can be due to guidelines, such as a parking garage needing a material that has a 50% open area to allow adequate airflow.
The mesh supplier would assist you in selecting a mesh profile that has an open area of 50% or more. It would also be communicated that the larger the open area the cheaper the cost as less material will be used.
That said, the mesh you use for your project depends on the application.
For example, taller panels that need to be tensioned should be constructed out of ridged mesh or cable mesh. On the other hand, for interior applications that do not call for tensioning may benefit from a specialty mesh as they deliver a more unique aesthetic.
What Comes With a Wire Mesh System
What you receive when you buy architectural wire mesh depends on the system. If you order cut-to-size pieces, you will only receive the material.
That said, if you buy a tensioned architectural wire mesh system, you will receive the following:
On-site delivery
Mesh, mounting system, mounting hardware, intermediate tubes, etc.
project-specific structural calculations
shop drawings
two redline revisions
full engineering assistance
on-site installation assistance
The only things not included in our pricing is the installation and substructure required on the building for attachment. Typically we see the substructure as hot dipped galvanized L profiles at the top and bottom attachments with punched holes.
These angles are usually 6 x 6 x ½" to accommodate the anticipated loads of our system. The loads could be between 1400-1800 lbs per linear ft.
You will need a structural engineer to verify these numbers.
Galvanized Intermediate tubes with wire clips provided by W.S. Tyler are incorporated for taller panels at every 10 ft in elevation. The intermediate tubes have welded tabs on the backside with punched holes for attachment back to some sort of substructure as well.
The intermediate tubes typically require only a minor angle.
Take Your Design Process To Greater Heights With Architectural Mesh
Architectural wire mesh is a unique architectural design material that provides an aesthetic that no other material can. It's durable, corrosion-resistant properties allow architectural mesh systems to last the lifetime of the structure.
To begin the buying process, reach out to our team and we will work with you every step of the way to ensure you pick the ideal solution.
No matter which solution you chose, your architectural l wire mesh shipment will come with the material needed to complete the project.
W.S. Tyler has been a leading supplier of architectural wire mesh for over 20 years and takes pride in knowing that our products provide the quality needed to make a project shine.
To learn more about architectural mesh and the benefits that it can bring to your architectural design process, take a look at our Architectural Wire Mesh product guide.
About Ronnie Brown
Ronnie is the Content Writer for W.S. Tyler and has four years of experience as a professional writer. He strives to expand his knowledge on all things particle analysis and woven wire mesh to leverage his exceptional writing and graphic design skills, creating a one-of-a-kind experience for customers.