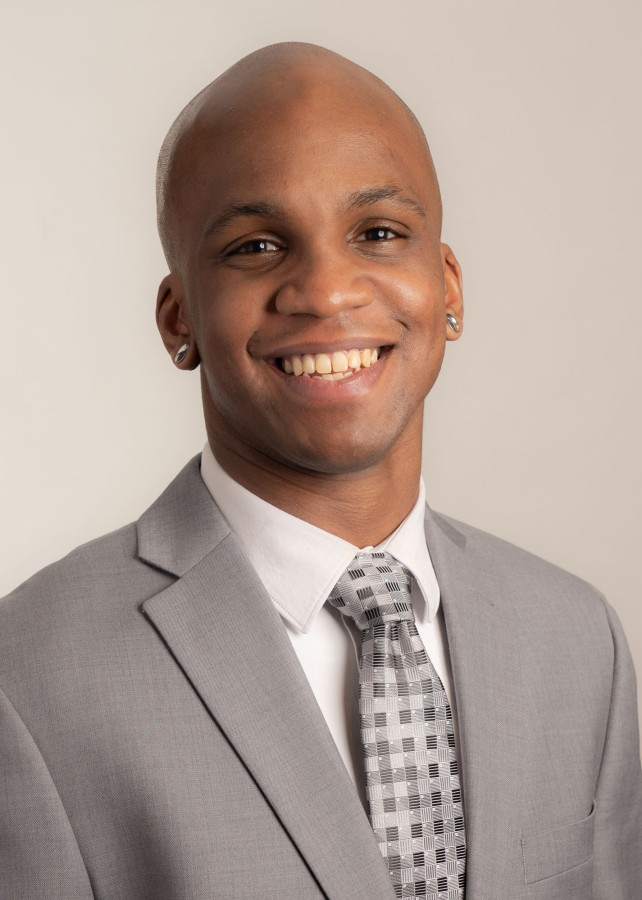 How Wire Mesh Panels Benefit Illumination Design
One of the more considerable challenges architects encounter is implementing a design that creates a unique atmosphere both during the day and at night. While it is easy to find design materials that interact with the sun's natural lighting, finding a design material that also delivers unique characteristics when paired with artificial lighting systems that illuminate throughout the night can prove troublesome.
Stainless steel architectural wire mesh panels allow architects to leverage natural sun rays and lighting systems. It provides architects with the artistic freedom to implement illuminated mesh systems that help colorize the structure and bring life to the surrounding area.
But why should you use architectural wire mesh panels?
As a prominent architectural mesh manufacturer with over 20 years of experience working within the world of architectural design, W.S. Tyler is here to help you fully understand the capabilities of architectural mesh and help you determine if it's right for you.
That's why this article will cover:
What architectural mesh is

How wire mesh panels and lighting systems work together

How architectural mesh is applied to lighting systems

The benefits architectural mesh presents when used for illumination applications

How much architectural mesh costs



What Is Architectural Mesh?
Architectural mesh is a predetermined arrangement of metallic wires, running in the vertical and horizontal, woven together to form wire mesh panels. While these panels can be constructed out of various alloys, architectural mesh is typically constructed out of a 300 series stainless steel to ensure the panel will stand the test of time in both interior and exterior applications.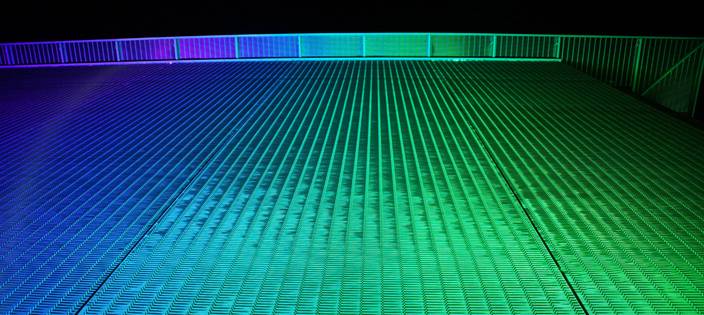 Now, one of the most predominant qualities of architectural mesh is its fully customizable characteristics. Prior to being woven, all specifications, including mesh pattern, percentage of open area, panel size, and wire diameter, are all methodically calculated to best suit your vision.
How Do Wire Mesh Panels Complement Lighting Systems?
The stainless steel makeup of architectural mesh gives each panel a bright, reflective surface. This means lighting plays a massive role in how the mesh is perceived, as each wire mesh panel will reflect light, whether the light source is natural or artificial.
This allows the mesh to facilitate any uplighting or color wash lighting your design may call for.
What Are Some Example Applications?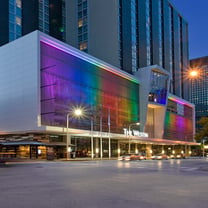 The Westin Hotel, located in Downtown Cleveland, Ohio, provides a great example of how a wire mesh facade, in particular, can enhance the lighting effects of a building. The unique thing about this is that depending on the time of day or time of year, the sun rays will hit the wire mesh panels differently.
This works to create a dynamic design that continuously changes in appearance.
At night, the wire mesh panels are illuminated using LED bars positioned at the bottom of the facade. The light then runs up the length of the wire mesh panels, leaving you with colorful, elegant lighting effects.
As architects can adjust these lighting systems to virtually any color, they are perfect for showing support for various events in the city, such as a major sporting event or holiday.
Now, for the lighting system to deliver optimal visual results, it is recommended that the lights are positioned 18-24 inches off the mesh panels and tilted at the desired angle.
NOTE: The LED lighting system is typically purchased by an outside company and not supplied by the wire mesh manufacturer.
What Are the Benefits of Pairing Wire Mesh Panels With Lighting Systems?
Suppose you are looking at complimenting a light system in an interior application, such as ceiling or wall design. In that case, the canister lighting will disperse more widely through the room as it travels through the mesh panels. This means fewer lighting fixtures are needed to illuminate the room, reducing energy costs.
This is also true when applied for exterior applications, such as a parking structure. The brilliant lighting produced when the lighting system reflects off the structure's facade reduces the number of street lighting fixtures needed while maintaining the illumination that makes visitors feel safe at night.
In both scenarios, the wire mesh also serves as a light guard that will prevent the lighting system from being damaged.
How Much Does Architectural Mesh Cost?
Architectural wire mesh panels themselves carry an average price range of $20 to $25 per square foot. The mesh type, level of fabrication needed, panel quantity, aperture size, and weight of each panel determined during the initial stages of customization are the key factors that dictate the cost of your wire mesh panels.
For more information on the cost of architectural mesh, reverb to the article: How Much Does Architectural Mesh Cost?
That said, the lighting system you choose will drive the overall cost of the wire mesh system. As stated above, W.S. Tyler and most wire mesh suppliers do not supply the lighting source directly; however, our team of experts coloring, beam angle, and light source positioning to ensure your vision truly becomes a reality.
Complement Your Lighting Effects With Colorized Wire Mesh Panels
Architectural wire mesh panels are pieces of methodically woven wire that run in the horizontal and vertical direction. With the ability to fully customize the specifications to leverage its reflective qualities, architectural mesh unlocks virtually all capabilities of colorful illumination design.
But to bring your design full circle, applying either a paint or digital print coating is a great way to fully colorize your mesh system for an enhanced aesthetic, both day and night. These finishing options allow for detailed architectural signage designs as well as graphical imagery that symbolize something significant about the business or surrounding area.
Having helped architects utilize the capabilities of architectural mesh to their advantage for over 20 years, W.S. Tyler is here to ensure your vision becomes a reality with an all-embracing wire mesh system.
Review the following article to discover how coated wire mesh can make your overall design pop: Paint vs. Digital Print: Choosing the Best Architectural Mesh Coating.
About Ronnie Brown
Ronnie is the Content Writer for W.S. Tyler and has four years of experience as a professional writer. He strives to expand his knowledge on all things particle analysis and woven wire mesh to leverage his exceptional writing and graphic design skills, creating a one-of-a-kind experience for customers.