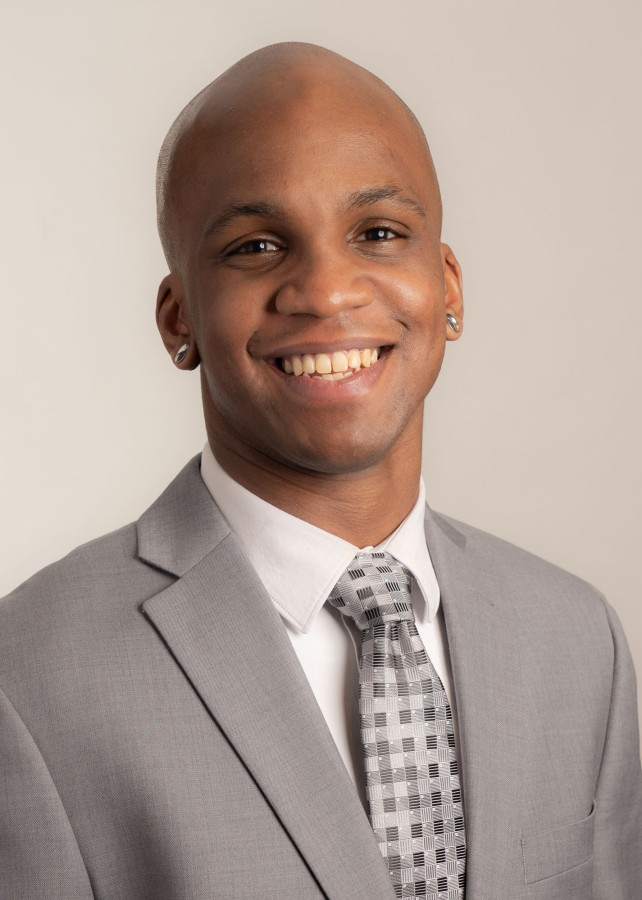 How Much Do Extruder Screens Cost? (Factors and Cost Savings + Video)
The proper filtration of recycled material is essential to manufacturing products that function as intended. Extruder screens, also referred to as screen packs, have been an integral element of the plastic extrusion process, as they are an inexpensive filtration medium that effectively filters out the unwanted contaminants that lead to product failure.
That said, how much are extruder screens and screen packs?
W.S. Tyler has been a leading supplier of woven wire filter cloth for over 100 years and takes pride in knowing that our products provide the quality needed to promote an efficient filtration system.
In this article, we will provide an in-depth analysis of all the factors that dictate the cost of an extruder screen to give you a better understanding of how much you should expect to pay.
How Much Is an Extruder Screen/Screen Pack?
When determining the cost of a screen pack there are several factors that are taken into consideration. Layer configuration, size, shape, mesh specifications, quantity, and fabrication time all affect the overall cost of an extruder screen order.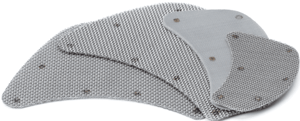 When an extruder screen request is received, we first check to see if the item is already in stock. If the item is on the shelf, there is a fixed price for the item.
If the request calls for a custom configuration, the material pricing, time needed to set up the production line, welding time, and cleaning time is calculated. A custom price is then generated from this information.
Typically, smaller screens with one or two layers can cost around $.20 when purchased in bulk. Larger screens with multiple layers, on the other hand, can reach upwards to $20.
What Alloys Are Used to Construct Extruder Screens?
For the most part, extruder screens are constructed from one of two alloys: Type 304 Stainless Steel or Type 316 Stainless Steel. Carbon steel can also be used; however, its use for extruder screens is seldom.
TYPE 304
304 stainless steel is a basic stainless alloy that consists of 18% chrome and 8% nickel. It has excellent corrosion resistance satisfactory for most applications. That said, type 304 stands as the most popular alloy used to construct extruder screens as most polymer melts are not very corrosive.
TYPE 316
316 stainless steel is the basic 18-8 alloy that is stabilized by Molybdenum, making it more resistant to corrosive substances than Type 304. 316 alloy is ideal for use in bleach solutions with a hydrochloric acid content of 2% or less.
Now, when it comes to pricing, Type 316 is going to cost slightly more than Type 304; however, this price difference is fairly minimal.
How Does Micron Rating Affect Cost?
The micron rating needed for an extruder screen or screen pack is a major factor when the price of the screen is being determined, as the finer the mesh used, the more expensive it's going to be. The reasoning for this revolves around fabrication.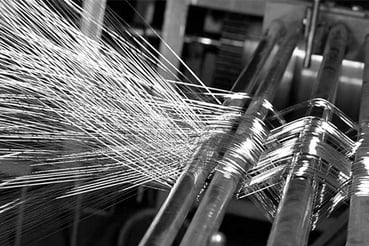 So, for example, finer wires are typically more expensive than thicker wires as they are more delicate and take much more time to draw. This correlates with the weaving time, as not only does it take longer to set up the weaving loom, but the loom must run a lot slower in order to ensure the wires do not break.
From a production standpoint, mesh specification finer than 100 mesh requires our operators to spend time setting up our unique spot welder in order not to compromise the integrity of the filter layer(s) of the extruder screen. Neglecting to fine-tune the spot welding settings can result in too much heat being created which can cause holes bigger than the mesh specification.
How Can I Reduce the Cost of My Extruder Screen?
When it comes to reducing the cost of an extruder screen or screen pack, there are multiple avenues you can take. Naturally, the best way to save money on extruder screens is to buy in bulk.
To provide some context to this, when operators switch out dyes and set up the production line to accommodate a new extruder screen specification, it takes several hours. So, if you were to order 5,000 extruder screens every few months as opposed to 500 monthly, there will be major cost savings in the form of reduced labor costs.
There are also opportunities to reduce expenses by tweaking the specifications of the screen. Maybe you can use Type-304 alloy instead of Type-316. Maybe you can use a 2-layer configuration instead of a 5-layer configuration.
These are all obstacles our team of experts is ready to help you conquer.
What Does the Buying Process of an Extruder Screen Look Like?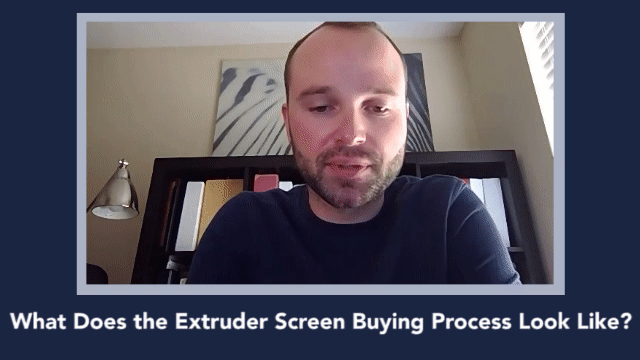 Generally, we first start with the layer configuration, size and shape, mesh count, and the quantity of screens to determine what is needed to fulfill your request.
If your quote requests a common configuration, you should expect to see the material at your facility in 2 to 3 days. If we don't have the correct tooling, we would have to order the materials needed to complete the project.
As a result, your extruder screens would take upwards to a month to be fabricated and shipped.
Now, no matter what the situation may be, we will always keep you updated with order confirmations, tracking numbers, and insightful information if there is a delay in the process.
Ready to Enhance Your Extrusion Process?
On average, the price range of an extruder screen is around $.20 for smaller, single-layer screens to $20 for larger, multi-layer screens. Ultimately, the price depends on several factors including the size, shape, mesh specification, and quantity being purchased.
Generally, Type-304 and Type-316 stainless steel are used almost exclusively when forming an extruder screen. While Type-304 is the cheaper, more popular option, Type-316 provides far more corrosion resistance for those operations that work with corrosive substances.
When it comes to mesh specification, a good rule of thumb to keep in mind is that the finer the mesh the more expensive the screen will be. This is due to several factors such as loom and tooling set up.
Now, there are many ways in which you can reduce the cost of your extruder screen. By tweaking properties such as the layer configuration, micron rating, alloy you can create an extruder screen configuration that will produce desirable results while remaining budget-friendly.
Having worked in the world of woven wire filters for over 100 years, W.S. Tyler is here to ensure you have the solutions needed to take your extrusion operation to greater heights.
Our primary goal is to make your buying experience as simple as possible. With that, there are several ways in which you can contact us to request a quote:
Go to our

Contact Us

page and fill out the form





Email your configuration and contact information to our sales team at

info@wstyler.com





Reach out to us via phone at 800-321-6188.





Provide our interactive chatbot (lower right-hand corner of this page) with your credentials and specific configuration needs
Want all the latest industry trends and innovations sent directly to your inbox? Subscribe to our monthly newsletters today.
About Ronnie Brown
Ronnie is the Content Writer for W.S. Tyler and has four years of experience as a professional writer. He strives to expand his knowledge on all things particle analysis and woven wire mesh to leverage his exceptional writing and graphic design skills, creating a one-of-a-kind experience for customers.