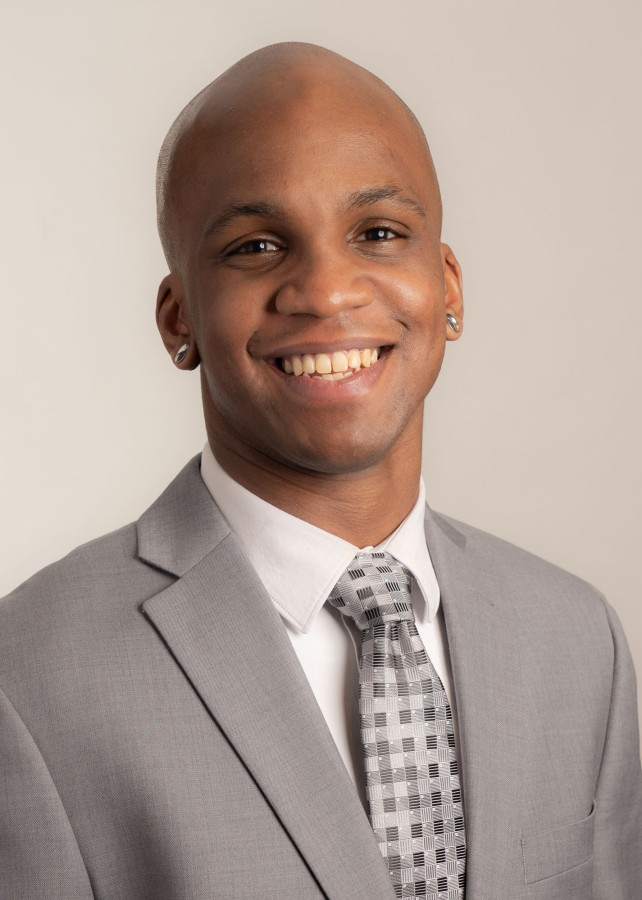 The Benefits of Extruder Screens In Plastic Extrusion (With Video)
Whether your facility is producing plastic cups or caps for pens, all contaminants must be filtered out of the material you use to form any plastic good. In order to do so, your operation must employ a filtration medium that is cost-efficient while also being effective enough to deliver the desired level of decontamination.
With hundreds of filtration solutions available today, which one is the best for you?

Working with woven wire for over 140 years, W.S. Tyler has become experts when it comes to woven wire filters. This includes the extruder screen mesh that is used by hundreds of plastic extrusion manufacturers today.
In this article, we will provide insight into how extruder screens affect the plastics industry, the process of replacing clogged screens, how much an extruder screen costs, and the availability of alternative solutions.
What Is an Extruder Screen?
An extruder screen, commonly referred to as a screen pack, is a woven wire filtration system that is formed to meet the needs of the customer. Available in both single-layer and multi-layer configurations, extruder screens remove impurities from melted plastic.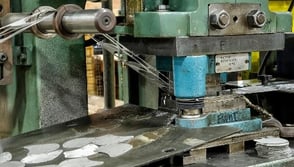 When selecting the specifications for your extruder screen mesh, you need to consider factors such as pressure requirements, the characteristics of the material being worked with, and the level of decontamination needed.
Having a mesh count that is too fine may deliver the desired level of decontamination but may cause pressure levels to damage your equipment. Having too large of a mesh count may allow for adequate flow but will also allow contaminates to make their way into the final product.
Most extruder screens seen in the plastics industry are typically a square mesh weave ranging from 20-150 mesh and are made out of stainless steel to avoid corrosion/contact corrosion.
To learn more about what an extruder screen is and what specifications may be right for you, take a moment to review our article: What is an Extruder Screen?
Functions of a Screen Pack In a Plastic Extruder
A common focus that most plastic extrusion manufacturers share is the prevention of product failure. There are several circumstances that can cause product failure; however, contaminants in the plastic are the most common.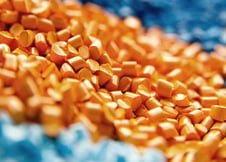 When the plastic extrusion manufacturer begins production, raw or recycled material is melted down to be filtered. To facilitate melt flow, the melt is subjected to tremendous pressure when passing through a medium that holds several extruder screens, such as a extruder breaker plate.
As the melted plastic passes through the extruder screen, any contaminants that may cause product failure are removed, and the filtered plastic is passed along to the rest of the production process.
Some plastic extrusion manufacturers implement a gear pump following the filtration screen to achieve consistent throughput; however, these gear pumps are sensitive to the impurities found in plastics. If your plastic extrusion process includes a gear pump, it is important that you use finer extruder screen mesh specifications to ensure proper decontamination.
How Are Extruder Screens Replaced?
When a new extruder screen is placed into production, there is typically 40-100 psi present in the equipment. As production continues, the filtered contaminants begin to block the opening of extruder screen mesh, causing pressure to build up.
When this happens, the extruder screen must be replaced.
The rate in which extruder screens are replaced relies heavily on the quality of the plastic melt passing through them.
If the melt is raw with limited impurities, then screens can last several days without the need for replacement. On the other hand, the amount of impurities being filtered out of recycled melt requires you to replace the screens several times a day.
Regardless of how frequent your screens are changed, this process can be carried out with ease when using a continuous changer.
Manual operations cause the production line to shut completely before the filtration screens can be changed, which proves to be very time-consuming and costly. If you are using a continuous hydraulic changer to replace your extruder screens, this process is virtually seamless.
What Is a Continuous Hydraulic Screen Changer Extruder?
A continuous screen changer uses a mechanical mechanism, such as a hydraulic system, to rotate new extruder screens in place of the screens that have become clogged with contaminants and are unusable.
When using a continuous hydraulic changer for plastic extrusion, there is still some manual work needed. An operator must stand by and replace or clean the soiled extruder screens as the hydraulic system activates, and production continues.
It should be noted that contaminated extruder screens add back pressure to the system and increase the melt temperature (due to friction), which can reduce the output of clean material.
How Much Does An Extruder Screen Cost?
The price of an extruder screen is dependent on several factors such as size, shape, mesh specification, and quantity being purchased. When purchased in bulk, smaller screens that consist of a single-layer will cost around $.20 with multi-layer screens having price tags reaching $20.
To get a better idea of how much you should expect to spend on extruder screens, reach out to our customer experience team or click on the live chat bot in the bottom right hand corner of the window.
What Other Filtration Solutions Are Available?
As stated above, most extruder screens are made of stainless steel and have a mesh count range of 20 to 150. That said, almost every plastic extrusion process incorporates some sort of filtration.
So, why is extruder screen mesh the most common extrusion medium? What about other solutions?
Well, due to the high temperature of the plastic melt, extruder screens are really the only solution that is both cheap and durable enough to make practical sense in a typical plastic extrusion process.
Learn More About Wire Mesh Filters
To prevent product failure, plastic extrusion manufacturers must use an adequate filtration medium during their plastic extrusion process. This is where extruder screen mesh comes into play.
An extruder screen is a wire mesh filter used to eliminate contaminants that often cause faulty products. They are available in single-layer and multi-layer options; however, it is essential that the specifications of the mesh match the needs of your operation.
Failure to use the correct specifications can hinder the rate in which clean material is produced, as the specifications affect the temperature of the melt and the pressure in your system.
Having worked with woven wire mesh for the past 140 years, W.S. Tyler has the expertise needed to ensure you are equipped with extruder screen mesh that will produce efficient results.
To learn more about how filtration mesh may benefit your plastic extrusion process, please download and review our Woven Wire, Fabricated Parts, and Customized Filters Brochure.
Want all the latest industry trends and innovations sent directly to your inbox? Subscribe to our monthly newsletters today.
About Ronnie Brown
Ronnie is the Content Writer for W.S. Tyler and has four years of experience as a professional writer. He strives to expand his knowledge on all things particle analysis and woven wire mesh to leverage his exceptional writing and graphic design skills, creating a one-of-a-kind experience for customers.