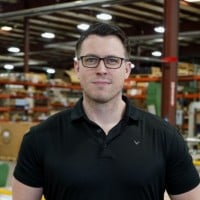 How To Support the Filtration Layer of a Mesh Filter
Filtration is an essential and exact science. Saying that, depending on the material that requires filtering, your woven wire mesh filter may wear quicker than expected.
In these situations, additional layers of material can be added to increase support and protection. But with so many materials, such as wire mesh, perforated plate, and wedge wire, in the realms of filtration, how should you be protecting mesh filter?
W.S. Tyler has been a prominent leader of wire mesh filter solutions for over 410 years and is here to help ensure your wire mesh filter operates efficiently.
That said, this article takes a deep dive into:
What Material Can I Use To Protect the Filter Layer of My Mesh Filter?
Several different methods can be employed to protect your filter layer. In this article, I'm going to cover three of them:
• Wire Mesh
• Perforated Plate
• Wedge Wire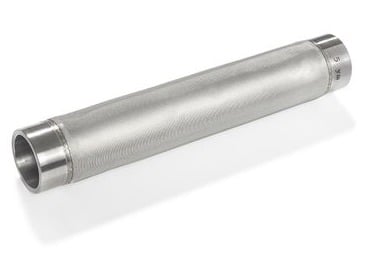 If you have highly abrasive material that needs to be filtered down to a very fine specification, simply using one layer of very fine Mesh might work, but not for long.
The finer the mesh specification (especially when it comes to square Mesh), the less rigid and more prone to breaking/tearing your Mesh will be. In this case, you can add a coarser layer in a two-layer construction, all the way up to five or six layers.
A basic three-layer square weave mesh could have a fine layer in the middle for filtration, a very coarse layer on the side encountering the abrasive material for protection, and a rigid layer behind it for support.
Perforated plate can also provide very good support for a filter layer. Due to the rigid nature of the plate, it can keep harmful abrasive material from encountering the fine filter layer while allowing throughput.
Wedge Wire offers another option, much like perforated plate, due to the rigid construction.
How Do I Implement Filter Layer Filtration Without Reducing Throughput?
Throughput can be affected by the addition of layers. The more layers you add to your filter configuration, the more layers your filtered material has to pass through.
Protective layers should not affect your throughput too much, as it is designed to have coarse openings. This being said, if you see positive results in the life of your filters with a three-layer design and getting adequate to optimal throughput, there should not be any reason to try a higher layer count filter.
Can My Protective Layers Be a Different Alloy Than My Filter Layers?
Filter construction is typically made out of one alloy. Flanges/Endcaps etc., can be made of different material if need be, but it is very unusual that a multi-layer construction would be made out of more than one material.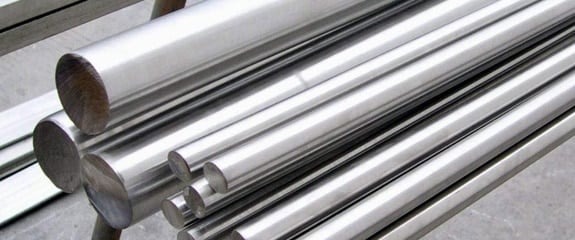 If a filter calls for an exotic alloy, such as C-22 Hastelloy or Nickel 200, there is typically a reason like high heat resistance or corrosion resistance being required. If that were the case, you would not pair it with something like 304 Stainless Steel.
Does Filter Layer Protection Affect the Cost of a Mesh Filter?
As with anything, when you add to the construction, you do incur more cost. Typically a three-layer filter of the exact dimensions as a single-layer filter will cost more.
However, this will depend on the material being used, the mesh specification, and alloy. A simple three-layer 304 SS square mesh filter would, for example, cost less than a smaller filter that's made of C-22 Hastelloy with a protective layer made of Perforated Plate.
Maximize Throughput With the Right Weave Pattern
Including protective layers in your mesh filter is a great way to maintain a high-performing filter system. IT helps protect the integrity of the mesh specifications of the filter layer and increase the sturdiness of the filter as a whole, limiting the amount of downtime taken to replace broken mesh filters.
That said, another critical element of a high-performing filter system is implementing a mesh filter that promotes the best possible throughput performance. The easiest way to do this is to identify the correct weave pattern for your filtration needs.
With over 140 years of mesh filter experience, W.S. Tyler is here to help you design a filter solution that is tailored to your exact needs.
For more information on the weave patterns available to you, review the article:
About Sam Badger
Sam has been a part of the W.S. Tyler family for three years and is currently a sales manager, overseeing our fabricated parts and customized filters. To help deliver best-in-class solutions, Sam works to bridge the gap between customers, both new and existing, and our engineering team. Additionally, Sam provides on-site servicing of the ALPINE Air Jet Sieve e200 LS, striving to learn your particle analysis operation to resolve any issues you encounter and ensure your equipment continues to produce accurate and repeatable results.