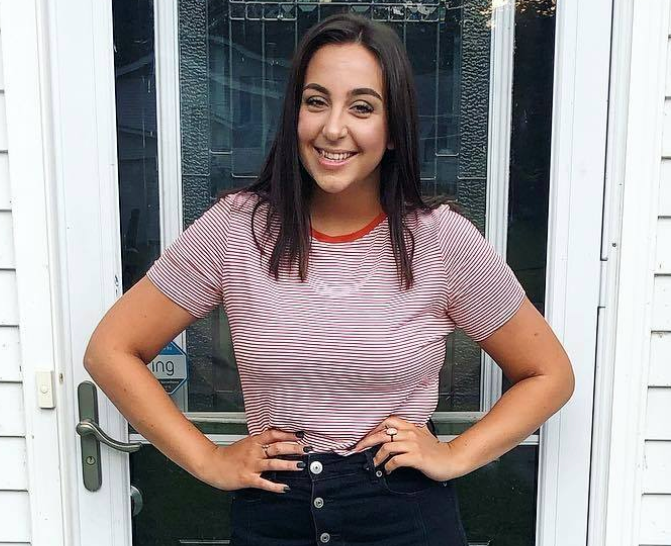 Woven Wire Automotive Transmission Filters (Definition, Cost, and Technology)
At W.S. Tyler, we love a challenge. We have been in the wire mesh business for over 100 years. We know how universal and dependable wire mesh is for industries all over the globe and we are constantly looking for new and innovative ways it can be used.
The automotive industry is ever-changing. There is constant pressure on OEM's to utilize the latest technology and partner with innovative suppliers to achieve the latest in performance demands.

Sometimes transmission filters are overlooked because they are small and unseen in terms of design, but the function and design of a filter is incredibly important to the entire car's performance and lifespan.
Our wire mesh cloth is the perfect filter media for automotive fluid filtration, specifically in transmissions.
In this article, we are going to explore what makes woven wire so great for transmission filters, how much they cost, and some of the challenges associated with implementing it successfully.
What is a A

utomotive

Transmission Filter?
There are all kinds of shapes and designs of automotive transmission filters. Every car's powertrain and needs are a little different. Regardless of the shape or size, the transmission filter serves the same purpose, to filter out contaminants from the transmission fluid.
A transmission filter can be made from plastic, paper, wire mesh or other synthetic material.
What Does an
Automotive Transmission Filter

Do?

Automotive transmission filters remove particles and other debris in the transmission fluid on its way to lubricate the transmission and powertrain components.

The powertrain is one of the most complex and expensive components of a car. Each component must be designed to optimize the performance of the overall unit. One of those important components is the transmission filter.

Finding the perfect transmission filter is an important step in the engineering process and ensuring a powertrain meets stringent quality standards.
Styles
There are a lot of different styles of transmission systems out there. Because of this, there is also a wide variety of transmission filter styles.
On top of that, transmissions often have more than one filter and the styles of those can vary even though they are part of the same system.
An example of this type of scenario would be a flat suction filter that is located in the transmission filter pan that is used along with a cylindrical pressure filter that is used farther downstream to ensure all impurities are removed from the fluid before it gets to critical components. Filters can include several types of media being used together or they could be made up of just one type of media.
Configurations can include flat, cylindrical, be a fully encapsulated housing, or have other irregular shapes. Depending on surface area requirements, the material could be smooth & flat or pleated.
Choosing the Right Supplier
A filter has to fit perfectly into the car terms of shape, depth, and size. It is important that your transmission fluid be able to flow uninterrupted to properly lubricate your powertrain while it runs.
OEM's have to find suppliers and partners that meet their quality standards. When it comes to transmission filters, it's no different. A transmission filter has to be engineered to fit perfectly in terms of shape, depth, & size. Any post-processing such as plastic over-molding or testing also needs to be performed to the exact requirements.
Finding someone that does all of these things in house, rather than going to multiple suppliers to produce one product, can often be a huge advantage. Not only is this going to eliminate a lot of the headaches and back and forth, but it will also help you have the strongest product possible.
Woven Wire Mesh Filter Features
Why does woven wire mesh makes such a good transmission filter?
There are a lot of features that make woven wire mesh or cloth so great for transmission filters.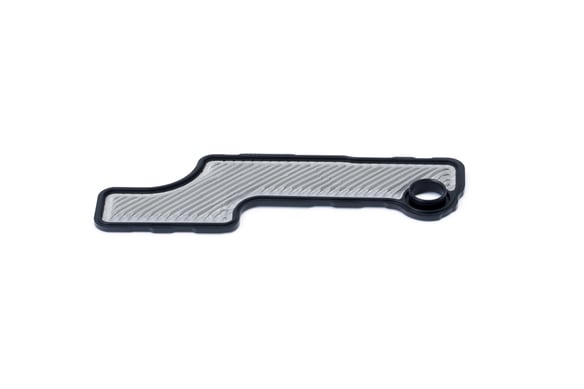 Customizable Design and Manufacturing Process
Woven wire is made with precise opening sizes. Customers can have total control over the dimensions, geometric conditions, surface texture and void fraction.
Sintering Capabilities
Another great feature of woven wire mesh is that it can be sintered during pre-production. This strengthens the wires and also prevents loose wires on the edges. Both of these features improve the accuracy of the filtration and the life of the filter.
Corrosion Resistance
Our woven wire mesh is made with stainless steel. We use this because it is extremely long-lasting and strong. Compared to other filtration materials like paper or plastic, woven wire mesh is a no brainer when it comes to durability.
Temperature Resistance
Stainless steel can withstand temperatures up to 1000 degrees Fahrenheit/535 degrees Celsius.
Pleating
This is something we do to woven wire mesh in different industries that we see great success with. Pleating the material greatly increases the surface area for greater filtration capability.
Plastic Injection Moulding
We have in-house capability of plastic over-molding of filters. This helps streamline manufacturing and allows the part to be ready for assembly once the customer receives it. Our manufacturing cells can stamp, pleat, inspect, overmold, inspect, and package with extreme efficiency.
How Much Does a Woven Wire Mesh Transmission Filter Cost?
Cost is always one of the first questions we get about any filter and like with any other customized filter, the true answer is that it depends. Prices of filters can vary widely depending on mesh specification, size, configuration, value-added, packaging, and quantity requirements.
Depending on these factors, prices could range from $.25 each to $5.00 each.
To Sum It All Up
There are many different types of automotive transmission filters on the market. Whether you choose to use woven wire mesh from us, from someone else, or another filter medium like paper or plastic, we hope this article helped you to become a more educated buyer.
We want you to know all of your options when it comes to filters so that you can find the best one for your needs.
If you have any other questions about our transmission filter capabilities or woven wire automotive fluid filtration in general, send us a message and we'd be happy to discuss it with you.
Want all the latest industry trends and innovations sent directly to your inbox? Subscribe to our monthly newsletters today!