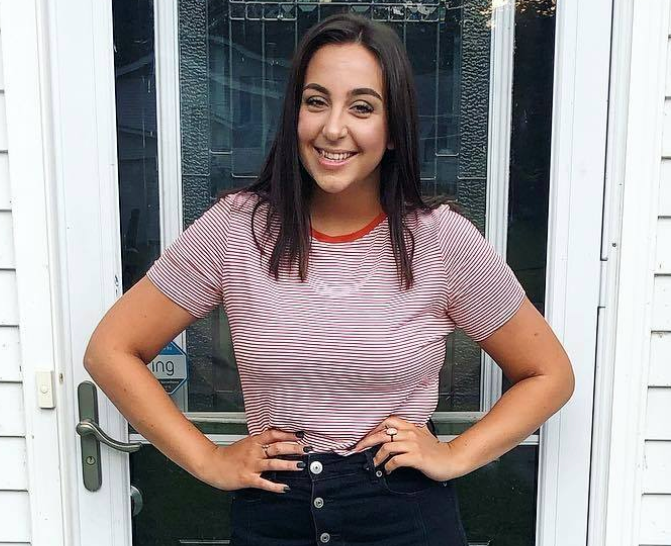 Are My Test Sieves Accurate? (Tips and Troubleshooting)
Are you having a quality control issue in your process? Are you not getting consistent results from your test sieves?
If either of those situations sounds like you, you are in the right place.
We talk to a lot of customers who are wondering why their test sieves are suddenly not giving them the results that they used to be.
Most of the time, the answer to their problem is one of two things.
The first is that your sieve could be getting clogged and the second, which is more commonly the problem, is that your sieve is out of spec.
The good news? Both of these problems are easily addressed and easily prevented.
In this article, we are going to dive into both of those reasons above and then talk about how you can avoid them happening in the future.
Why are My Test Sieves Not Producing the Results They Should be?
So, the first reason your sieve isn't producing the results you expect is that your sieve could be clogged.
Over time, your sieve is going to suffer wear and tear. This is unavoidable and is a natural part of the process. But there are things you should be doing to minimize that wear and tear.
It is possible to have particle build up on the mesh of your sieve. The particles can stick to the wires which will actually change the opening size of the mesh by clogging the sieve.
The best way to prevent your particles from clogging up your sieve is to clean and maintain your sieve properly.
We have an article that covers all the proper ways to clean and take care of your sieves. There are specific methods you should use when cleaning your sieve as well as some dos and don'ts.
The article covers how to inspect your test sieves, how often you should clean them and how to clean them as well you can check all of it out in 5 Tips for Maintaining Your Test Sieves.
The second reason your sieve may not be performing up to your standards is that it is out of spec.
The screen on your sieve is made from wire mesh. That mesh is what takes the impact as your particles are being sieved.
This impact during testing can cause the wires to stretch and tear.
The mesh opening sizes of your sieve are extremely important to your testing process.
When the mesh openings start to change sizes or get damaged, your testing results can be impacted.
This can affect your quality control, the amount of material wasted, and it can result in you spending extra time to measure and problem solve.
Our Solution: Test Sieve Certification
We recommend test sieve certification to all of our sieve customers.
By definition, test sieve certification or calibration is a statement or verification that a sieve meets or exceeds a written standard.
Basically, test sieve certification is the process of sending your sieves into our cert lab and having us verify the openings on the sieve to your required standards. We send back your sieves with documentation of the test.
We have written an entire article on test sieve certification: What is Test Sieve Certification? If you read that article first it will help explain what certification is, what the different levels are and how it works.
There are a lot of technical requirements and decisions to make but for the rest of this article, we are going to focus on the benefits of having your sieves certified.
Why Should I Certify my Test Sieves?
Now that you know the facts about test sieve certification from our previous article, we can talk about why it should matter to you.
There are a lot of cases, especially in industries like pharmaceutical and food, where test sieve certification is written into the industry standards as a requirement.
For these customers, they don't have a choice when it comes to recertification, and are already following a schedule to send their sieves into a lab.
These industries require such precision in their quality control that they must be checking their testing instruments at regular intervals. Although it is important that the users in those industries understand sieve certification, they don't need the push to stick to a schedule.
Sending your sieves in for recertification on a regular basis can save your company time and money.
If you find that your sieves have been out of spec after the fact, often times you will need to go back through your process to find the mistakes and this will cost you both time and money. If you are working with very fine particles it can be even harder to find the discrepancies with your testing.
If there is one thing we can all agree on, it's that none of us want to waste time or money.
How Do I Know When to Send my Sieves In?
The important thing to know about recertification is that it is different for all customers. If you are using a very abrasive material on your sieves you are going to cause your sieves to wear down faster. So, you will need to send your sieves in more often for recertification.
Another thing that can dictate how often you send your sieves in, is how often you use your sieves. If you are running multiple tests a day versus once a week, you are going to wear on your sieves faster. You should be sending in your sieves a little more frequently for recertification if this is your situation.
Here is the schedule we recommend for recertification:

To Sum It All Up
Hopefully, you have a better idea of why your sieves aren't producing the same results or what you can do to prevent your sieves from suffering wear and tear that impacts your process.
If we could have you remember one thing from this article it would be this, just because your industry standards don't require you to have your sieves recertified, that doesn't mean that you shouldn't.
There are many benefits that come from sticking to a recertification schedule.
If you already own sieves and are ready to schedule your own recertification with W.S. Tyler, you can click here to register your sieves online to be sent into our certification lab.
If you have any other questions, contact our team and we will be happy to work through them with you.
Want all the latest industry trends and innovations sent directly to your inbox?
Subscribe to our monthly newsletters today!