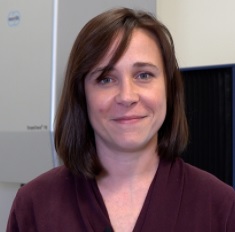 What Is a Matched Test Sieve? (Benefits, Drawbacks, and Cost)
Are you looking for a way to get consistent, repeatable sieve analysis results across several facilities across the globe? If so, using a stack of matched test sieves may the solution needed to perfect your operation.
With all the different types of sieves on the market, what exactly is a matched test sieve and how do you incorporate them into your process?
W.S. Tyler has over 140 years of particle size analysis experience and has developed a method to help you do this.
In this article, we will establish what a matched test sieve is, how they can benefit your particle size analysis process, the characteristics needed for a test sieve to be considered matched, and the cost of a matched test sieve.
What Is a Matched Test Sieve?
The term matched sieve is best defined as a test sieve that duplicates the results of a master sieve within specified limits for a given material.
Matched test sieves are available in 8" diameter stainless steel from US Std #8 through #325. With that, there are no ASTM or ISO Standards that dictate matched sieve production like other types of sieves.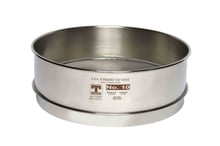 Why Matched Test Sieves Are Necessary
Test Sieves are important quality control tools in various lab settings. They are a trusted tool for repeatable results, indicating if your production meets industry standards.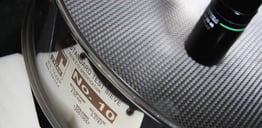 ASTM E11 and ISO 3310-1 Standards govern the manufacturing of test sieves, lay out the specifications for tolerances in the mesh openings. These tolerances, while tighter and more precise than industrial cloth, can cause test sieve users to see variances in their testing results.
For example, the ASTM Standard #18 has a nominal opening of 1mm. With the tolerances outlined in the Standard, openings in that sieve can be as large as 1.034mm or as small as 0.966mm.
These measurements may not look like a large difference, but having two #18 sieves with average openings on either end of the tolerance spectrum can yield large variances in your test results.
This can be particularly challenging for companies that have several production facilities. That said, matched test sieves can help tighten up those results.
What Drawbacks Come With Using Matched Test Sieves?
If a client, customer, or supplier is using standard sieves that are not matched, the openings in the mesh may not match up and cause result variances. As a result, the level of quality control won't align and you may not be able to accept a certain batch of material from them or vice versa.
Matched Test Sieve Selection Process
Selecting a matched sieve requires some trial and error. The process starts with taking a compliance-grade test sieve from inventory.
This candidate sieve is performance tested on a RO-TAP® Sieve Shaker with a known sample (i.e. bronze powder). Once complete, the amount of sample retained on top (% of mass) gets recorded.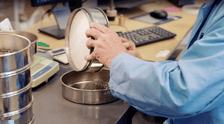 The same sample is then run through a W.S. Tyler master test sieve and the results are then compared.
To receive a "matched" test sieve classification, the compliance-grade sieve test results must be within +/- 2.5% of the master results. Once a compliance test sieve is verified to have met these performance requirements, it is certified to the ASTM E11 inspection-grade and is accompanied with NIST traceable documentation.
How Much Does a Matched Test Sieve Cost?
Selecting a match test sieve can prove to be a very labor-intensive process. In fact, several test sieves get retrieved from inventory and tested before determining the perfect matched sieve.
In some cases, the mesh openings of a compliance-grade sieve get manipulated to achieve the ideal matched test sieve specifications.
That said, having a test sieve performance-matched costs $220. This is in addition to the cost of the sieve itself.
When you have various facilities working with test sieves that operate at similar performance levels, the need to test and verify the same sample several times is reduced.
Enhance the Quality Control of Your Operation
Matched sieves are compliance-grade test sieves that produce results that resemble the results of a master sieve. They are developed for large corporations with various testing locations, seeking data that is comparable to all labs.
We can match several sieves to the W.S. Tyler master sieve set. Utilizing matched sieves in your testing labs will reduce the result variances that appear with the various types of sieves on the market.
As a result, there will be more agreement and consistency in your global quality control locations.
With over 140 years of particle size analysis experience, W.S. Tyler is here to help guarantee your test sieve analysis yield consistent, repeatable results.
To start assembling a test sieve collection and get a better idea of how much it will cost, fill out Find My Test Sieve Part Numbers form.
About Candace Blaker
Candace is a product manager at W.S. Tyler that oversees all product lines that focus on particle size and characterization. This includes test sieves, lab equipment, computerized particle analysis, and screening media. She also leads the customer service team, assisting with technical questions and customer satisfaction. With 14 years of experience, Candace strives to help customers achieve their goals by eagerly getting to know their process and offering options that can help produce optimal results.