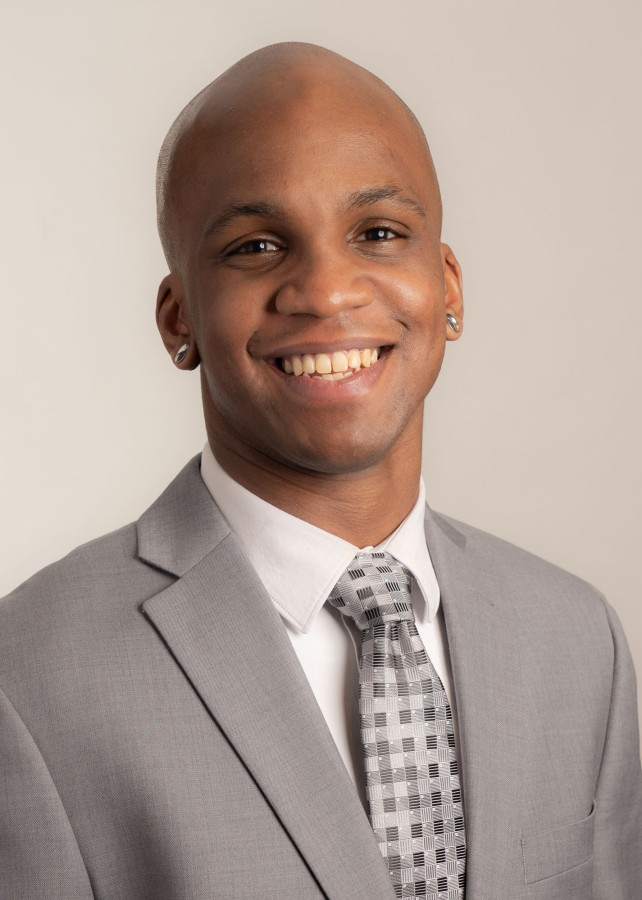 Where Can I Purchase W.S. Tyler Equipment? (With Video)
Whether you rely on test sieve analysis, air jet sieve analysis, or dynamic image analysis, particle size analysis is one of the most effective ways to ensure the particles throughout your production line are of a specific size and consistency. But to ensure accurate and repeatable results are achieved, lab technicians must have access to reliable equipment that adheres to industry standards.
This is why you must identify an equipment manufacturer or supplier that you can depend on to deliver industry-leading equipment. But after you pinpoint a potential match, you must also get to know their shipment process to better determine if your initial equipment needs, as well as any replacement, repair, or additional orders, can be accommodated in the future.
W.S. Tyler has been a prominent manufacturer of particle analysis equipment for over 140 years and strives to provide a seamless customer experience.
To that end, this article will cover the following:
Where You Can purchase W.S. Tyler Equipment

How long Direct shipment Takes

Who Our Distributors Are

How Shipment Affects The Cost of Your order

Where Can I Get W.S. Tyler Particle Analysis Equipment?
W.S. Tyler products are seen in particle analysis operations all over the world. That said, direct shipments are only available in Canada, Mexico, India, and the United States via the W.S. Tyler website.
If you are outside of these regions, you can still obtain W.S. Tyler equipment through one of our distributors. This will be discussed further below.
How Long Does a Direct Shipment Take?
The lead time of a direct shipment depends on several factors. The most significant factors that need to be considered are how the equipment is shipped and material availability.
When shipping something directly, you will typically ship it by air or by ground using a delivery service such as FedEx. This often results in a shipment timeframe of a couple of days, depending on the delivery location.
When being shipped to India, the equipment can take up to a week or more to arrive.
If an order is received and the material needed to fabricate the equipment is in stock, equipment should be shipped within three days. This includes test sieves and RO-TAP Sieve Shakers.
If a particular piece of material that is normally shelf inventory is not available, it can usually be ordered, fabricated, and shipped to you in a little over a week. However, you require a specialized piece of material, such as test sieve cloth with a specific mesh count that isn't usually stocked; this can sometimes take 4 to 6 weeks.
NOTE: W.S. Tyler typically keeps sieve cloth and other sieve components of various specifications to ensure even non-stock sieves are in your hands in a week or so.
What About the Rest of the World?
As stated above, W.S. Tyler's particle analysis equipment is widely used across the globe. If you fall outside of the North America/India zone for direct shipment, you can call upon one of our many distributors to help you integrate our equipment into your operation.
Our distributors go as followed:
| | |
| --- | --- |
| ARGENTINA | ERLE QUIMICA DE HERMAN |
| AUSTRALIA | ECOLAB PTY LTD TRADING AS |
| AUSTRALIA | FLSMIDTH PTY LTD |
| AUSTRALIA | ROWE SCIENTIFIC PTY LTD |
| BRAZIL | HAVER & BOECKER TELAS LTDA |
| CANADA | CANADAWIDE SCIENTIFIC |
| CANADA | HOSKIN SCIENTIFIC |
| CANADA | LAVAL LAB INCORPORATED |
| CHILE | ANACHEMIA SCIENCE LTDA |
| CHILE | ARQUIMED LTDA |
| CHILE | DISTRIBUIDORA MARGARITA |
| CHILE | HAVER & BOECKER ANDINA |
| CHINA | FISHER SCIENTIFIC WORLDWIDE |
| COLOMBIA | EQUIPOS Y LABORATORIO |
| COLOMBIA | INCOEX |
| COSTA RICA | AUDRAIN & JIMENEZ SA |
| DOMINICAN REPUBLIC | QUIMICO TECNICA INDUSTRIAL |
| EGYPT | REGENCY TRADING & MARKETING |
| GERMANY | HAVER & BOECKER |
| INDIA | HAVER STANDARD / SHUBHYOG TRADERS |
| IRELAND | SHANNON ABRASIVES LTD |
| JAPAN | TOYO SEIKO LTD |
| KOREA, REPUBLIC OF | IL JIN DIAMOND CO LTD |
| KOREA, REPUBLIC OF | INTERLAB KOREA CO LTD |
| KOREA, REPUBLIC OF | THERMO FISHER SCIENTIFIC |
| MALAYSIA | FISHER SCIENTIFIC (M) SDN BND |
| MEXICO | EL CRISOL SA DE CV |
| MEXICO | HAVER & BOECKER MEXICANA |
| MEXICO | TELAS Y LINEAS |
| NEW ZEALAND | ECOLAB NEW ZEALAND TRADING AS |
| PERU | KOSSODO SAC |
| PHILLIPINES | SICCION MARKETING |
| PHILLIPINES | THERMOLAB TECHNOLOGIES CORP |
| SINGAPORE | ACHEMA PTE LTD |
| SINGAPORE | LEE HUNG SCIENTIFIC PTE LTD |
| SINGAPORE | NAKO M-LINK |
| SINGAPORE | SPECTRA TEKNIK |
| SINGAPORE | THERMO FISHER SCIENTIFIC PTE |
| SOUTH AFRICA | EFFECTIVE LABORATORY SUPPLIES |
| SWITZERLAND | PEENING ACCESSORIES GMBH |
| TAIWAN | CHIU'S WEN CHANG TRADING CO. |
| TAIWAN | SCIENSPEC INC |
| TAIWAN | TENDER SCIENTIFIC LTD |
| THAILAND | THAI VICTORY COMPANY LTD |
| TRINIDAD AND TOBAGO | WESTERN SCIENTIFIC CO LTD |
| UNITED ARAB EMIRATES | AL BAYAN TECHNICAL EQUIPMENT |
| VENEZUELA, BOLIVARIAN REP OF | CORP. CIENTIFICA VENEZOLANA |
| VIETNAM | HOA Y CO LTD |
| VIETNAM | MT SCIENTIFIC EQUIPMENT CO LTD |
NOTE: The lead times and order price you can expect from a distributor varies. Contact their customer experience team directly for more information.
How Does Shipping Affect Cost?
There are a few ways in which shipping-related expenses will affect the overall cost of an order. When equipment is being shipped directly within North America, the typical expenses, including shipment weight, delivery speed, and your location, can alter any ancillary fees.
Additionally, how you ship your equipment, whether by land, sea, or air, will also affect shipping expenses.
Now, when ordering equipment through a distributor, you must also consider any tariffs or customs clearance charges. To help disperse these add-on expenses, it is recommended that you order in bulk when going through distributors.
Know What To Expect Once Your Equipment Arrives
When shipping within North America and India, W.S. Tyler will ship your equipment directly, with an average shipment timeframe of two to three days. If you fall outside of W.S. Tyler's direct shipment zone, you will need to go through one of our various distributors, staying in constant contact with them for more insight into shipment timeframes.
Nonetheless, no matter where you are in the world, W.S. Tyler equipment is virtually always obtainable.
That said, it is important to understand what to expect once your equipment arrives at your facility. This will ensure seamless integration of new or replacement equipment.
Having been pioneers of the world of particle analysis for over 140 years, W.S. Tyler has the know-how needed to help you make the most out of your equipment and particle analysis operation.
To get a better idea of what you can expect when your equipment arrives, review our article: What to Expect With a RO-TAP® Purchase (Equipment, Setup, and Warranty + Video).
About Ronnie Brown
Ronnie is the Content Writer for W.S. Tyler and has four years of experience as a professional writer. He strives to expand his knowledge on all things particle analysis and woven wire mesh to leverage his exceptional writing and graphic design skills, creating a one-of-a-kind experience for customers.