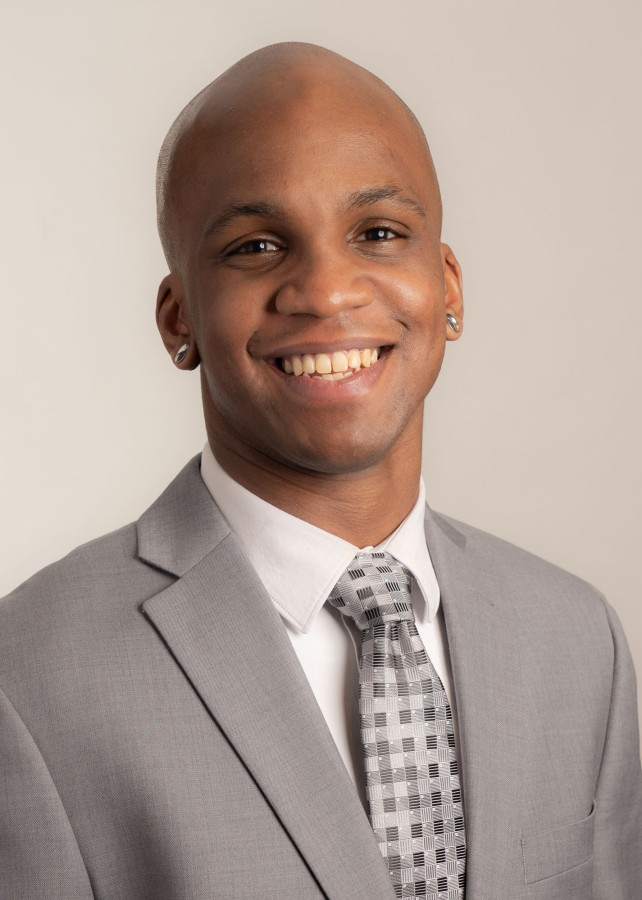 W.S. Tyler RO-TAP® E Electromagnetic Sieve Shaker: Calibration
For decades, mechanical sieve shakers were the gold standard when conducting a test sieve analysis. But as more material began to fall under strict regulations, lab technicians sought a device that could test agglomerated material while staying true to traditional test sieve analysis techniques.
Electromagnetic sieve shakers, such as the W.S. Tyler RO-TAP® E, were created to do just that, utilizing subtle yet effective vibrations to break up particle agglomeration. But as these devices are so heavily driven by technology, how do you determine that your device needs to be calibrated.
W.S. Tyler has been at the forefront of innovation within the particle analysis industry for over 140 years and strives to help lab technicians conquer the obstacles that prevent them from yeilding accurate and repeatable test sieve analysis results.
For this reason, we wrote this article to provide insight into everything you need to know about calibrating your RO-TAP E device. We will cover:
What a RO-TAP E is

Whether or not you need to calibrate your device

How to calibrate your RO-TAP E device

The importance of calibrating your RO-TAP E device
What Is a RO-TAP E?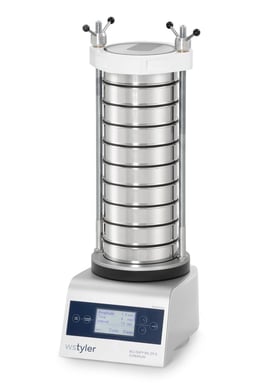 W.S. Tyler's RO-TAP E devices are electromagnetic sieve shakers that create elliptical vibrations to promote particle movement throughout a test sieve stack. This function, which resembles the RO-TAP RX-29, is created from an electrically charged magnet causing an industrial spring to rapidly compress and decompress.
This then vibrates and displaces the sieve plate, transferring the vibrating movements to the test sieve stack.
Do I Need to Calibrate My Device?
The RO-TAP E devices don't rely on a lot of moving parts to test sample material. This means there isn't a lot that can go wrong with the device and even fewer calling signs that signal the need to calibrate your device.
That you should be mindful of any differences in noise. This can be an indicator that something is wrong internally.
Possibly the easiest way to determine that your device needs to be calibrated is through your results. You will know it's time to consider calibration when your device beings to operate irregularly and produces inconsistent results regularly.
How Do I Calibrate My Device?
Calibration for the RO-TAP E devices is done through the control panel. More specifically, there is a switch, that controls the various electrical components and testing intervals of the device that must be fine-tuned.
Unfortunately, because of the complexity of the process, you must send your device in to be calibrated. For the safety of your device, you, and your staff, this should not be done in-house.
If your device needs to be calibrated, you can reach out to W.S. Tyler using the following contact avenues:
Go to our

Contact Us

page and fill out the form

Email your configuration and contact information to our sales team at

info@wstyler.com

Reach out to us via phone at 800-321-6188.

Provide our interactive chatbot (lower right-hand corner of this page) with your credentials and specific configuration needs
It should be noted that there is a service fee associated with having your device calibrated. That said, service turnaround is typically a week.
Why Do I Need to Calibrate My Device?
The most significant impact of not having your RO-TAP E device calibrated is that you will begin seeing a degradation in your sieve results over time.
But as stated above, most of the parts within RO-TAP E devices are electrical. If something is wrong and the device needs to be recalibrated, chances are it won't power on and function in the first place.
Electromagnetic or Mechanical: Which One Is Right for Me?
RO-TAP E devices are electromagnetic devices designed to break up and test material that often becomes agglomerated. When using the device and you hear a new noise or begin to yield inconsistent results, you will need to have your device calibrated.
This requires you to send the device to W.S. Tyler's facility.
Now, as stated above, you can expect a lead time of one week when sending your device in to be calibrated. This translates to a week of not testing material.
As mechanical sieve shakers can be fine-tuned to correct any performance hiccups, you must ask yourself whether an electromagnetic or mechanical sieve shaker brings the most value to your process.
W.S. Tyler is the creator of the RO-TAP product line and is here to help you weigh the pro and cons of each device available in an effort to build the best possible lab setting.
To gain insight into how electromagnetic and mechanical sieve shakers differ, read the following article and pick a device that makes sense for you:
About Ronnie Brown
Ronnie is the Content Writer for W.S. Tyler and has four years of experience as a professional writer. He strives to expand his knowledge on all things particle analysis and woven wire mesh to leverage his exceptional writing and graphic design skills, creating a one-of-a-kind experience for customers.