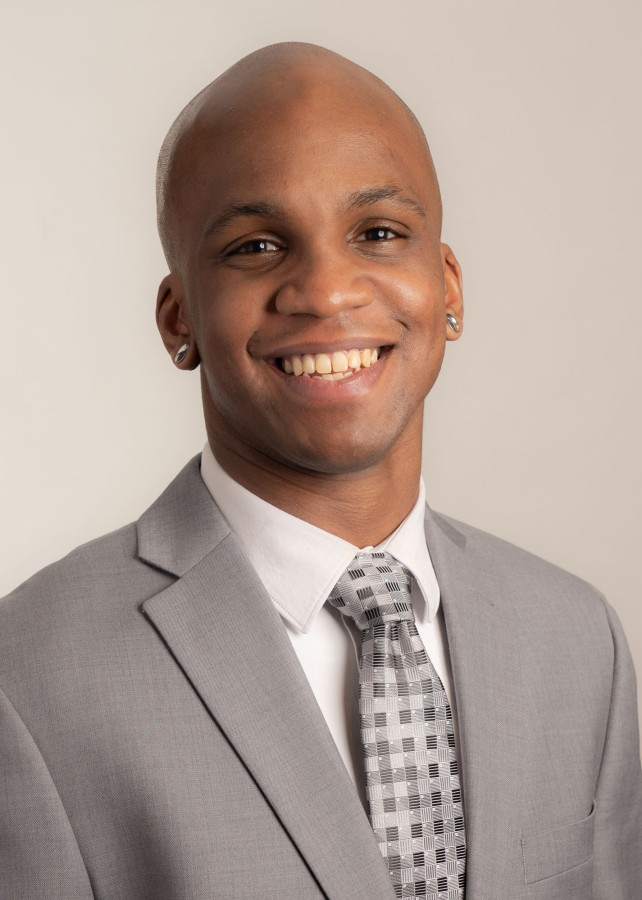 W.S. Tyler RO-TAP® E Pure Review: Weighing the Pros and Cons
If you work in an industry that relies on particle size analysis to improve quality control protocols, odds are you have come across test sieve shakers. If not, to put it simply, they are devices designed to agitate stacks of test sieves to generate a distribution curve that provides insight into the size of the individual particle of a sample.
Now, it comes as no surprise that there are dozens if not hundreds of different sieve shaker models, such as the W.S. Tyler RO-TAP® RX-29 E Pure, on the market. This can make the task of finding a device suitable for your lab setting a daunting task.
At W.S. Tyler, we have come to understand that while no one particle analysis operation is the same, there is a general concern that is top of mind of all lab managers: finding the necessary equipment that fits your budget, can test your material and can produce accurate and repeatable results.
To help alleviate this concern, the following article was written to provide an inside look into the RO-TAP RX-29 E Pure, including:
What an RO-TAP RX-29 E Pure is

How much the RO-TAP RX-29 E Pure costs

The specs of the RO-TAP RX-29 E Pure

How the RO-TAP RX-29 E Pure works

The pros surrounding the RO-TAP RX-29 E Pure

The cons surrounding the RO-TAP RX-29 E Pure
What Is the RO-TAP RX-29 E Pure?
The W.S. Tyler RO-TAP RX-29 E Pure, or simply the RO-TAP E Pure, is an electromagnetic sieve shaker that provides a more controllable way to conduct a test sieve analysis. Its easy-to-use functions are designed with operations that carry out basic operations in mind.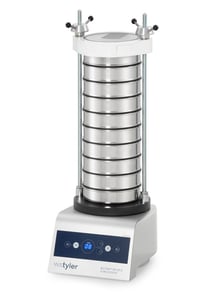 To keep things simple, the interface allows for one of two amplitudes to be selected: coarse or fine. Once an amplitude is selected, it remains constant throughout the entire testing cycle to ensure accurate and repeatable results are achieved.
How Much Does It Cost?
When investing in the unit alone, you can expect the RO-TAP E Pure to be accompanied by an approximate price range of $5,774.41 to $6,599.41. As test sieves are sold separately despite the RO-TAP model you go with, the price of the order is subject to increase if you require any test sieves alongside the RO-TAP E Pure.
For more information regarding the factor that influences the cost of a test sieve, read the following article:
Some materials require further agitation to successfully separate from one another and find the mesh openings throughout the sieve stack. To combat this, lab managers can purchase a specialized sieve clamping ring that is designed to deliver ultrasonic vibrations to provide additional power to resolve material agglomeration.
Naturally, this will increase the cost of the order.
What Are the Specs?
Dimensions: 14" x 12" x 37"

Weight: 80 lbs. (36 kg)

Power: 110 v. (220v pricing on request)
The RO-TAP E Pure is designed to house and test eight-inch sieves. This entails either sieve stack constructed out of nine full-height sieves with a collection pan or 15 half-height sieves with a collection pan.
Now, as stated above, you can from either a coarse material amplitude setting or a fine material amplitude setting.
With the coarse amplitude selected, particles 80 mesh and coarser can be tested accurately. With the fine amplitude selected, particles 100 mesh and finer can be tested accurately.
Operation
The W.S. Tyler RO-TAP E Pure employs a unique three-dimensional elliptical motion to create powerful yet subtle vibrations to break down particle agglomeration and promote particle movement throughout the sieve stack. This particular device uses a heavy-duty magnetic to displace the sieve plate and move the particles rather than a brute force hammer tap seen with traditional sieve shakers.
Dissecting this further, this magnetic is attached to a spring within the device. When conducting a test sieve analysis, an electrical charge passes through the magnet, which forces the spring the compress and decompresses at high speeds, thus moving the sieve plate.
In turn, the individual particles on each sieve a projected in a flat plain and upwards at the same time. To a certain extent, this mimics the particle movement that occurs when testing material with a mechanical sieve shaker.
Looking at the two amplitude settings, you can expect the machine to pause in small intervals to allow the particles to settle and fall through the sieve mesh. When running the fine amplitude, these intervals are going to be longer and placed closer together to ensure the fine particles have adequate time to settle.
What Are the Pros?
Something that you will notice right out the box is that the RO-TAP E Pure has a footprint that is vastly smaller than mechanical sieve shakers. This can be critical as some labs have limited space, which can help all labs maintain the lab setting better.
Another vital benefit associated with the RO-TAP E Pure is that it operates much quieter than mechanical sieve shakers.
But it's crucial that the value of the amplitude settings are not overlooked. By having a fine material setting and a coarse material setting, the RO-TAP E Pure grants you complete control over your testing process, ensuring a more tailored experience.
What Are the Cons?
As stated above, when using RO-TAP e Pure devices, you may find that certain materials are harder to test than others. While you can purchase the sieve clamp ring to help test these particles, it is an added expense at the end of the day.
To that end, it is possible that your test sieve analysis process is longer than if you were using a mechanical sieve shaker. This is more troublesome when working with finer materials as finer materials tend to dance on the surface of the sieve mesh during operation.
Understand the Differences Between Electromagnetic and Mechanical
The W.S. Tyler RO-TAP RX-29 E Pure is an electromagnetic sieve shaker that uses a unique 3D motion to promote particle movement throughout a stack of eight-inch sieves. It provides a minimalist footprint and quiet operation but can sometimes struggle to test certain materials.
But before you make a decision, it is important that you take a step back and analyze the differences between electromagnetic and mechanical sieve shakers. This will ensure the device you invest in not only deliver accurate and repeatable results but a sense of confidence as well.
Here at W.S. Tyler, we strive to learn your pain point and leverage our 140 years of particle analysis expertise to provide you with peace of mind.
To continue your journey of identifying a sieve shaker that is right for you, read the following article to discover whether an electromagnetic or mechanical sieve shaker best suits your needs:
About Ronnie Brown
Ronnie is the Content Writer for W.S. Tyler and has four years of experience as a professional writer. He strives to expand his knowledge on all things particle analysis and woven wire mesh to leverage his exceptional writing and graphic design skills, creating a one-of-a-kind experience for customers.