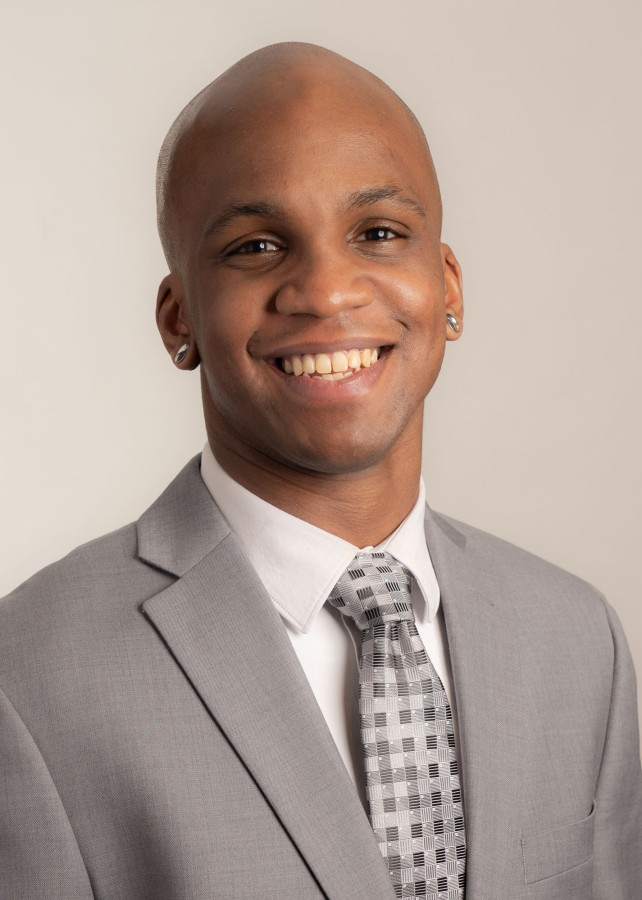 What Is an Ultrasonic Sieve Cleaner? (Definition, Cost, and Upkeep)
Test sieve analysis is a particle size analysis method that allows manufacturers to calculate the quality of a product and make needed adjustments. As it has been used for centuries, it is used throughout dozens of industries to test hundreds of particle types.
Because test sieve analysis depends on each sieve's mesh openings' accuracy, you must clean your sieves properly after each test. To make this as efficient as possible, lab technicians should employ tools like ultrasonic sieve cleaners.
Having said that, what exactly is an ultrasonic sieve cleaner?
As manufacturers of one of the most widely used lines of test sieves, W.S. Tyler is here to help make your test sieve analysis process the best it can be.
To help, this article will cover:
What an ultrasonic sieve shaker is
How it works
When lab technicians should use one
How much it costs
How to maintain it
What Is An Ultrasonic Sieve Cleaner?
An ultrasonic test sieve cleaner is best defined as a compact and portable device specially designed to provide a safe and effective means for cleaning test sieves. It employs ultrasonic technology to generate vibrations that agitate the fluid and break down any accumulation of material.
As there are virtually no moving parts, the unit requires little, if any, maintenance. It should be noted that the vibrations created generate heat, so caution should be taken when using the device.
How does A Ultrasonic Sieve Cleaner Work?
The cleaner operates on a 110-volt, 60-cycle current to create the vibrations in the cleaning fluid bath. This is what promotes the dislodging of contaminants from both the sieve frame and media.
The device can create vibrations that reach up to 40,000 per second (40 kHz), allowing for a cleaning duration of 5 to 15 minutes. There are models made explicitly for both 8-inch and 12-inch sieves; however, both or designed to clean one sieve at a time.
When should an ultrasonic sieve cleaner be used?
Because ultrasonic sieve cleaners only use vibrations, they work great when cleaning fine mesh sieves. Other methods, such as hand cleaning with a hand brush, can prove to be less gentle and often lead to damaged sieves when not applied with care.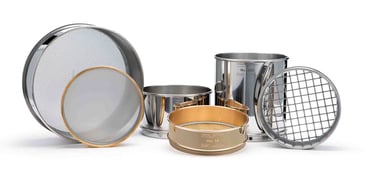 That being said, ultrasonic sieve cleaners can be used on most sieves and should be employed when working with material that often becomes sticky. Regardless of what material is being removed, a mild detergent should be used as harsh detergents can potentially react negatively to the epoxy on the sieves or even wear down the sieve mesh.
How Much Does an Ultrasonic Sieve Cleaner Cost?
As stated above, there are models made specifically for either 8-inch sieves or 12-inch sieves. Naturally, an 8-inch sieve model typically costs less than a 12-sieve model.
That said, the price of an 8-inch model costs approximately $1,700, with the 12-inch model costing around $5,500.
How do you maintain an ultrasonic sieve shaker?
To ensure you continue to achieve accurate and repeatable results, you must keep your sieves free of any debris leftover from previous testing. One of the best devices to combat this are ultrasonic sieve shakers.
The minimal amount of maintenance needed to keep an ultrasonic sieve cleaner in tip-top shape is arguably one of its best qualities. Being that, you will want to ensure you rinse away any debris that is removed from the test sieve being cleaned.
Ultrasonic sieve shakers are devices that employ ultrasonic vibrations to dislodge particles plugged in the mesh openings and accumulated throughout a test sieve. Because these vibrations are so gentle, these devices are ideal when cleaning fine mesh sieve.
That said, lab technicians can use ultrasonic sieve cleaners to clean virtually any 8-inch or 12-inch test sieve. And after your sieves are clean, minimal maintenance is needed as you simply rinse any leftover debris from the ultrasonic cleaner.
But no matter how clean your sieves may be, you should always have your sieves certified regularly.
Sieve Your Way To Accurate and Repeatable results
Test sieve analysis is a centuries-old particle analysis technique used to obtain results that reflect the quality of the particles that make up a product. As it is referred to in countless industry standards, it is practiced in dozens of industries worldwide.
That said, you must be able to accurately collect your analysis results to make the most out of your clean sieves. Failure to do so can lead to an end product that does not meet consumer expectations, ultimately hindering your brand's ability to grow.
With over 140 years of experience manufacturing industry-leading test sieves, W.S. Tyler is here to ensure your test sieve analysis continues to provide accurate and repeatable results for years to come.
For more information about collecting accurate and repeatable test sieve analysis results, review our article: How To Collect Sieve Analysis Data (Process, Analyzing, and Tips).
About Ronnie Brown
Ronnie is the Content Writer for W.S. Tyler and has four years of experience as a professional writer. He strives to expand his knowledge on all things particle analysis and woven wire mesh to leverage his exceptional writing and graphic design skills, creating a one-of-a-kind experience for customers.