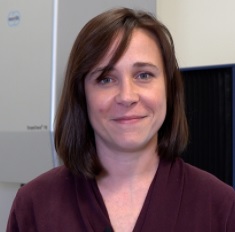 What are Particle Analysis Standards? (ISO and ASTM) + Video
If you are a manufacturer of dry or bulk particles such as sand, salt, chemicals, and plastics, then particle sizing is important to your quality control process.
Many materials are manufactured to specific size and shape requirements designated by various international or industry standards committees, such as ASTM, ISO, AASHTO, and API.
The majority of these standards committees recommend sizing methods for dry particles using test sieve
We have been in the particle size analysis business for over 140 years and we've worked with customers in industries all over the world to provide particle analysis equipment like test sieves and sieve shakers.
We work with our customer's known standards to help them be sure they are using the right testing equipment for their own industry standards.
We wrote this article to help you better understand the world of particle analysis standards, where they come from, and how to decipher yours.
ASTM
A quick search on the ASTM website for "sieve" will yield 6,490 individual standard results.
Each of these results provides information on which sieve sizes are required for a specific material. Each standard will detail how to perform the particle size test including sample size, testing time, expected results and acceptance method.
ASTM International is one of the largest standards developing organizations in the world, creating standards for materials, products, systems, and services.
ASTM members represent producers, users, consumers, government, and academia from more than 140 countries. These volunteers work together to develop technical documents that are the basis of manufacturing, management, procurement, codes and regulations for dozens of industry sectors.
Often times ASTM is listed as a supporting document within other Standards
ASTM E11
ASTM E11 specifically governs the production of test sieves, setting tolerances for mesh openings, wire diameters, frame size, and cloth mounting requirements.
This standard ensures that users in any industry can be certain that their sieves will produce repeatable, consistent results.
We have a lot of conversations with our customers that involve them sending us their standards word for word. As a test sieve manufacturer, we can't tell you which standard is right for your material and process. But, we can help you work through the standard that you know is correct for you.
ASTM Standards Regarding Test Sieves
Across the broader ASTM International jurisdiction, you can find sieves as a resource in standards for fine and coarse aggregates (ASTM C136-14), metal powders (B214-16), and plastic materials (D1921-18). You can find standards for roofing products (D452) which requires test sieve analysis to ensure particle uniformity.
The particle size of powders and powder coatings are important to how paint covers a surface and the testing method is set in ASTM D3451.
International Organization for Standardization (ISO)
ISO has published 22,701 International Standards and related documents, covering almost every industry, from technology, to food safety, to agriculture and healthcare.
ISO, the International Organization for Standardization, is based in Geneva, Switzerland. They are very similar to the US ASTM because they bring together experts to share knowledge and develop voluntary, consensus-based, market-relevant International Standards that support innovation and provide solutions to global challenges.
The ISO standard that governs the manufacture of test sieves is ISO 3310-1:2016.
This standard, like ASTM E11, details the requirements for mesh size, construction materials, and tolerances.
Iso Standards Regarding Test Sieves
ISO is currently developing a standard method for the production of roasted ground coffee, which includes analysis using test sieves.
ISO 17827-1:2016 specifies a method for characterizing material used biofuel production, e.g. wood chips, hog fuel, olive pits, etc. used in pellet stove heating.
AASHTO, is an international leader in setting technical standards for all phases of highway system development. Standards are issued for design, construction of highways and bridges, materials, and many other technical areas.
They have many standard guides for particle sizing that reference sieve sizes and requirements for material testing to ensure the uniformity of asphalt, cement, and concrete used nationwide in our road systems.
AASHTO Standards Regarding Test Sieves
AASHTO standard T37 outlines a standard method for using sieves to test the mineral filler in hot asphalt.
The reflective beads used in traffic markings, including lane markers, are measured using sieves as an alternative in standard PP74. The fineness of cement particles is important in determining its finished strength and longevity and sieves are used in standard T192 to test this.
(photo of aggregate application)
American Petroleum Institute (API)
The API represents all facets of the natural gas and oil industry. They have a standard regarding the specifications set down for silica sand used in hydraulic fracturing, or fracking. The uniformity of size and shape is critical, including sphericity and circularity.
This standard details the different particle size distributions required for each grade of sand which is verified using test sieves.
Sieve Certification and Standards
Test sieve certification goes hand in hand with standards. Certification methods can be used to be sure that your sieves are still performing to the level dictated by your standard.
Many material testing standards using test sieves will recommend having a "master set" of certified test sieves that are used as performance checks for the daily "working" test sieves.
The same sample material is testing on the working sieves and the master sieves. The results are then compared and any variance in results is addressed. This can help you to determine any wear on the daily use sieves and replace any worn as necessary.
Other standards recommend that you have your working sieves "recertified" after a set time frame to ensure they are still performing as designed and still meet the requirements of the E11 standard. Test sieve openings are measured using a calibrated optical system and users are provided with a document of certification to either the ASTM E11 or ISO 3310:1 standards.
If you are interested in more information on test sieve certification and recertification you can check out our article: What is Test Sieve Certification?
What if I Don't Have a Standard for my Material?
There are cases where research and development teams work with material that standards haven't been determined for yet
If the general size of the particles is known, having a mix of ASTM E11 standard test sieves above and below the nominal size can help determine the efficiency of your production process.
Once a mix of particles is determined to perform as desired, future production can be quality checked using sieves to check on going particle size distribution.
Typically we suggest going to the standard's website above like ASTM and ISO and searching for similar material to yours. This can offer some insight into testing methods and processes.
To Sum It All Up
This is just the tip of the iceberg when it comes to all the standards out there. The most important thing to remember is that you will need to locate and know your industry standards for your material.
We like to tell our customers that they are the expert on their test and material, and we are the expert on our equipment.
We would be happy to help you be sure you are purchasing the right sieve shaker or test sieve for your standards, but only you know the standard specifications that you're product needs to meet.
If you know your industry standards, feel free to send them to our customer service team and we can help you get the right sieves or shaker.
If you have any other questions about particle analysis standards, certification or equipment, send us a message and our team will be happy to help work through them with you.
Subscribe to our newsletter and stay up-to-date with the latest particle analysis trends.
About Candace Blaker
Candace is a product manager at W.S. Tyler that oversees all product lines that focus on particle size and characterization. This includes test sieves, lab equipment, computerized particle analysis, and screening media. She also leads the customer service team, assisting with technical questions and customer satisfaction. With 14 years of experience, Candace strives to help customers achieve their goals by eagerly getting to know their process and offering options that can help produce optimal results.