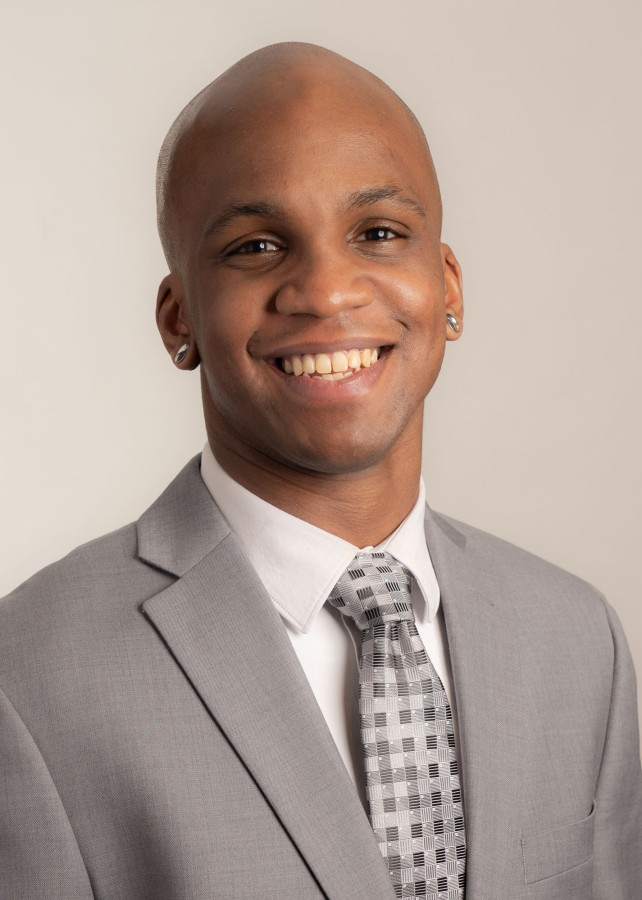 What Is a VariSifter® Sonic Separator? (Definition, Usage, and Specs)
As lab technicians who operate within particle analysis, your main objective is to achieve accurate and repeatable results. But as the list of materials that must be tested continues to grow, so does the daunting task of identifying particle analysis equipment capable of testing the various material consistencies.
Now while traditional devices, such as the W.S. Tyler RO-TAP® Mechanical Sieve Shaker, have become the gold standard, their ability to test materials that become agglomerated is limited. Although there are devices designed to test such material, they can sometimes prove challenging and expensive to maintain.
"I need a device that is practical and is capable of testing fine, agglomerated material. What options are there?"
We understand the difficulties you face when entering the market to furnish your alb setting with equipment that makes sense. This is why we take pride in leveraging our 140 years of experience working with particle analysis operations of all kinds to help point customers towards equipment that works for them, such as the VariSifter® Sonic Separator.
To help shed light on the capabilities of the VariSifter and give you a better idea if it can fit your operation, this article will cover:
What a VariSifter is

How the VariSifter Works

What Sieves the VariSifter uses

The specifications of the device

How much the VariSifter costs
What Is a VariSifter?
The varisifter is a sonic separator that took the traditional sonic separator concept and enhanced it with adjustable frequency, built-in agitation customization, a fully touch screen user interface, and a universal power converter.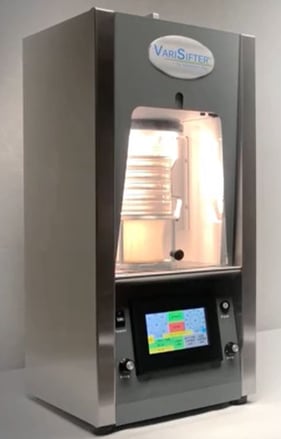 This particular device was designed to analyze particles ranging from 3 μm to 5.6 mm. To do so, the Varisifter utilizes a dual tapping mechanism that can turn on and off to match your particle analysis needs.
How Does the VariSifter Work?
The VariSifter Sonic Separator uses a sonic wave to generate an oscillating air column as well as agitating tapping motions to help the particles find the mesh openings throughout your sieve stack. Using the touch screen user face, operators can achieve a frequency range of 15 Hz to 60 Hz as well as an amplitude range of 0 to 100% to ensure a tailored particle analysis experience.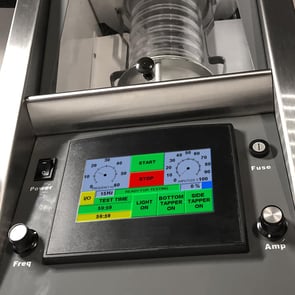 Additionally, the unique vertical pulse that is created works to break down agglomerated particles and reorients air bourne particles. When working in collaboration, these features allow for accurate results in a quicker amount of time than traditional particle analysis methods.
What Sieves Can I Use With the VariSifter?
The VariSifter is designed to house 3" transparent acrylic sieves. The number of sieves that you can use in a stack depends on the sieve size.
The sieve capacity goes as follows:
6 S Series Acrylic Sieves

3 M Precision Series (35um or coarser) Acrylic Sieves

1 M Precision Series (30um or finer) Acrylic Sieves w/ four spacers
What Are the VariSifter Specifications?
As with any piece of particle analysis equipment, the specifications of the VariSifter will dictate whether or not it is a good fit for your operation. This includes the device's physical footprint, weight, operating temperature, agitation parameters, and timer capacity.
Footprint
The current dimensions of the VariSifter are 10" x 12" x 23". This translates to 25 cm x 31 cm x 61 cm.
Weight
The VeriSifter weighs approximately 35 lbs or 16 kg.
Operating Temperature
The VeriSifter will operate at a temperature range of 0° F to 120° F, or -18° C to 49° C, depending on usage. During operation, non-condensed humidity may occur.
Having said this, operators should monitor the temperature and humidity to prevent faulty operation and skewed results.
Agitation Parameters
As stated above, the VariSifter uses dual actions to analyze results. The sonic wave occurs at the top of the device, whereas the mechanical pulse occurs at the bottom of the sieves stack.
Timer Capacity
The timer of the VariSifter can be set from 1 minute to 59:59 minutes.
How Much Does a VariSifter Cost?
The VariSifter will cost you approximately $7,499.99. When you purchase this device, you receive the deceive itself, a column lock, a diaphragm, a top cone, six sieve spacers, a fine particle collector, a holder for the fine particle collector.
Get To Know Other Ways To Test Agglomerated Material
The VeriSifter Sonic Separator is a piece of particle analysis equipment designed to test fine and agglomerated material. It does so by using a unique oscillating air column generated by a sonic wave in collaboration with an agitating tapping motion at the bottom of the sieve stack.
But just like buying an appliance around your home, the best way to ensure you select a device that's right for you is to compare and contrast similar devices. In this case, the ALPINE Air Jet Sieve is a device that has an identical operation and is designed to test agglomerated material.
W.S. Tyler works to provide customers with a sigh of relief by helping you navigate the particle analysis market, providing a remedy to the difficult task of comparing and contrasting devices you may not be familiar with.
We created the following article to provide an inside look into the functions and capabilities of the ALPINE Air Jet Sieve e200 LS, giving you a better idea of which device you should invest in:
About Ronnie Brown
Ronnie is the Content Writer for W.S. Tyler and has four years of experience as a professional writer. He strives to expand his knowledge on all things particle analysis and woven wire mesh to leverage his exceptional writing and graphic design skills, creating a one-of-a-kind experience for customers.