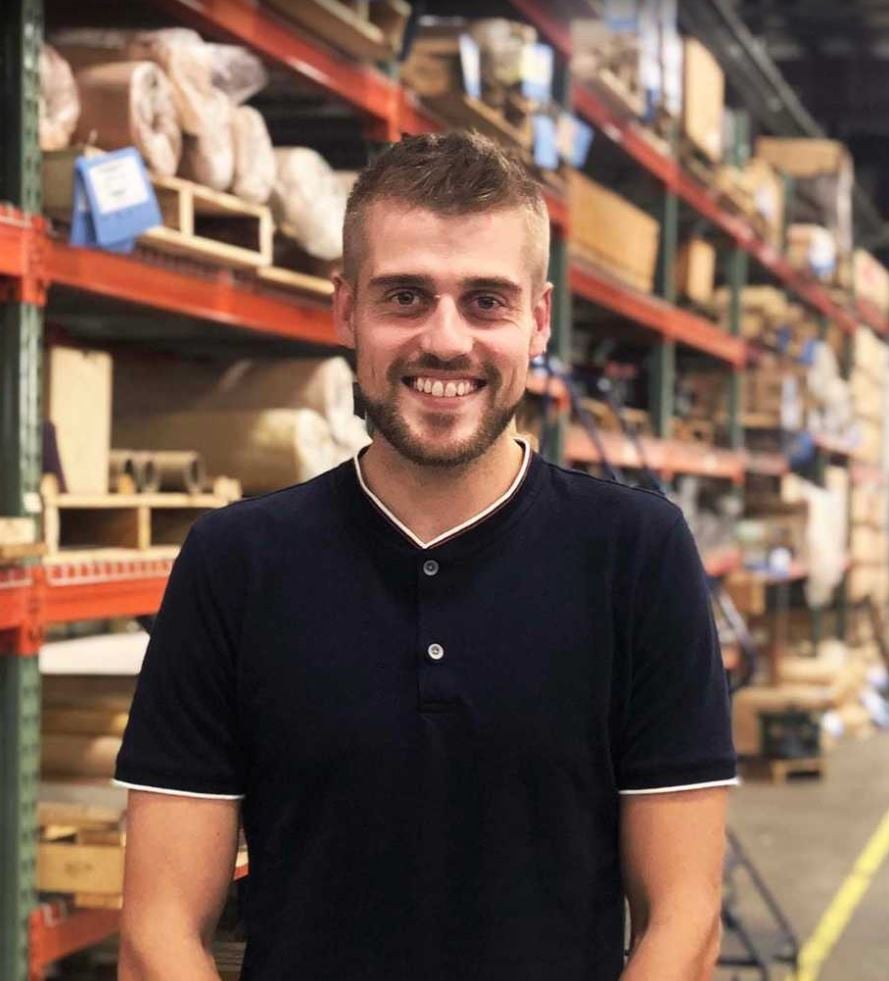 How to Choose the Right Woven Wire Mesh Supplier
No matter what industry you are in, choosing a woven wire mesh supplier can be a difficult and sometimes painful process. You are choosing to put your trust in someone, not to mention your money and time.
In the world of woven wire mesh, choosing the right specification and quality product can be crucial for the performance of your entire operation. We spend a lot of time helping potential customers decide if our product, our capabilities, and our culture is the right fit for them, so we know how important that decision is.
We wrote this article to help guide you in your wire mesh decision-making process.
We are going to dive into what type of buyer you are, get a real understanding of what to look for in a wire mesh supplier, and cover the importance of choosing an experienced wire mesh supplier.
1. Know What Type of Buyer You Are
When it comes to woven wire there are a lot of customizations and options out there. Knowing what these are before you talk to potential partners can help you estimate a lot of things for your project like cost, delivery or development time.
There are essentially two different ways to buy woven wire mesh: Raw Material or Material and added value services. There are different levels and cost ranges in each of those categories of course but that's the most basic way to introduce this topic.
Buying Raw Material
Wire mesh can be sold as strictly "material." The material is woven to your specific technical needs and either sold on a roll or cut to certain size pieces. Sometimes companies stock certain weave types so you may have a shorter delivery time. If you are looking for a very technical or specific weave type or spec, you may be facing a longer production or delivery time.
The material itself could be in any price range. It could be very intricately woven filtration material or it could be a simple pattern like square mesh. Obviously, those two different weave types have very different price ranges but either way the process for buying woven wire this way is simple.
For more information on the cost of woven wire, you can read our Guide to Woven Wire Mesh which will explain cost ranges for different weaves.
Buying Woven Wire Mesh With Added Value Services
These services include anything additional that needs to be done to your mesh before it is delivered to you. Some of those services are:

- Calendaring
- Injection Molding
- Sintering
- Ultrasonic Cleaning
- Customized shaping and sizing


There are some pretty distinct differences in what determines the amount of work needed for projects that involve added value services.

For instance, you may simply need your cut-to-size pieces of mesh calendered to change the opening size. Though this is a pretty simple process, it may be a significant increase in time or cost from what you were going to pay for the material itself.

On the other end of the spectrum, you may be looking for a filter for your system that is entirely custom made from drawings with an engineering team all the way through to a final filter or customized product. This is going to be a much more extensive project that includes more people, time and resources.

Knowing these types of things not only helps you become a more educated buyer, but it also helps you make sure you are finding the right partner who specializes and is capable of meeting your needs and is not looking to just make a quick buck off of the material itself.



2. Find Someone Who Wants a Partner, Not Just a Customer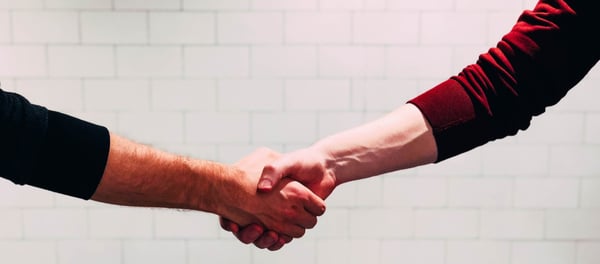 Of course the relationship you have with your partners is important, but we want you to be sure you have the type of relationship that allows for open communication and transparency.
Building custom products involve a lot of working parts, and there will be roadblocks. Sometimes hearing about other challenges they have faced with other customers can help you get some insight into how they manage relationships.
To find out more, you may want to ask questions like:
- What makes this project a success for you
- What other similar projects have you worked on
- Can you provide me with specific examples of problems you have run into in the past and how you overcame them?
3. Get the Right Material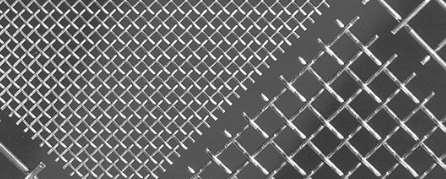 This one is specific to the world of woven wire mesh. There are lots of places out there to get woven wire mesh. Some companies manufacture their own woven wire in house and others outsource depending on specification or alloy type or even just availability. For example, here at W.S. Tyler, we have parent and sister companies all around the world. This gives us a huge network of different types and qualities of mesh.
While this is generally a good thing, it is important that you as the customer know where your material is from and that you are getting the right mesh for your needs.
Some questions you could ask:
- Do you outsource your material?
- Where it is outsourced from?
4. Ask the Technical Questions
It can be tough to trust that your product is going to be to the best standards without testing your final product or knowing what your customers will say. There are some technical things you can find before you decided to go with a wire mesh supplier that will tell you a lot about how seriously they take their quality control and product success.
Making sure you know your own industry standards before you ask these questions.
At W.S. Tyler we partner with an independent lab called Whitehouse Scientific Ltd that verifies the quality and accuracy of our woven wire. This company specializes in testing the accuracy of woven materials. This lets us operate in confidence knowing that the material leaving our building in any application is of the highest standard for our customers.
To help you in this decision you may want to ask questions like:
- Can you provide the necessary documentation for ISO or ASTM standards
- Can you prove the accuracy of your weave structures?
- Do you perform a bubble point test to check the accuracy of your weaves?
5. Know their Capabilities and Experience
If you are using woven wire mesh for your processes, flow rate or pore size is going to be very important to you. So, when it comes to taking that mesh and shaping, cutting or molding it, it can get tricky to do that without changing the functionality or opening size of the mesh.
It takes a certain level of experience to be able to form woven cloth correctly without sacrificing your filtration capabilities. This type of experience only comes from working with mesh in many different situations.
Let's look at a transmission filter as an example.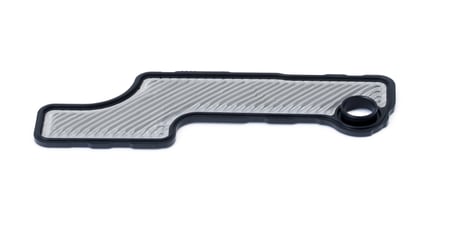 A transmission filter is a very precisely woven and cut to size piece of wire mesh that is formed specifically to fit a transmission system. The edges are plastic injection molded to hold the wire mesh in place and allow it to fit perfectly into the system.

If you were to get the filter from a particular woven wire mesh supplier and then send it somewhere else for your plastic injection molding, you are bringing on the potential for mistakes.
Not only does the company injection molding your mesh need to be skilled and careful during the process not to damage or change the mesh, but now you also have to worry about your product suffering damage during the shipping process.
Ask Questions like:
- Do you do everything in-house?
- Have you dealt with this type of project before?
To Sum It Up
We hope that after reading this you feel a little more confident when choosing your partner in your woven wire mesh journey.
If nothing else, we hope you remember that when it comes to finding a partner in such a scientific and precise industry, it's not just about the product. Sure, quality and technicalities are important, but you need to find a company that you feel has the same morals and values as you.
As always, if you are interested in using W.S. Tyler for your customized product or woven wire mesh needs, get in touch with us and we will be happy to see if we can be the right partner for you.
Want all the latest industry trends and innovations sent directly to your inbox? Subscribe to our monthly newsletters today!
About Daniel Rosbottom
Daniel is W.S. Tyler's Marketing Manager and has been with the company for over seven years. To create the ultimate customer experience, he is responsible for leading the company's team of marketing specialists, maintaining the marketing budget, working with marketing contract workers, and incorporating the initiatives of the sales force into various marketing campaigns.