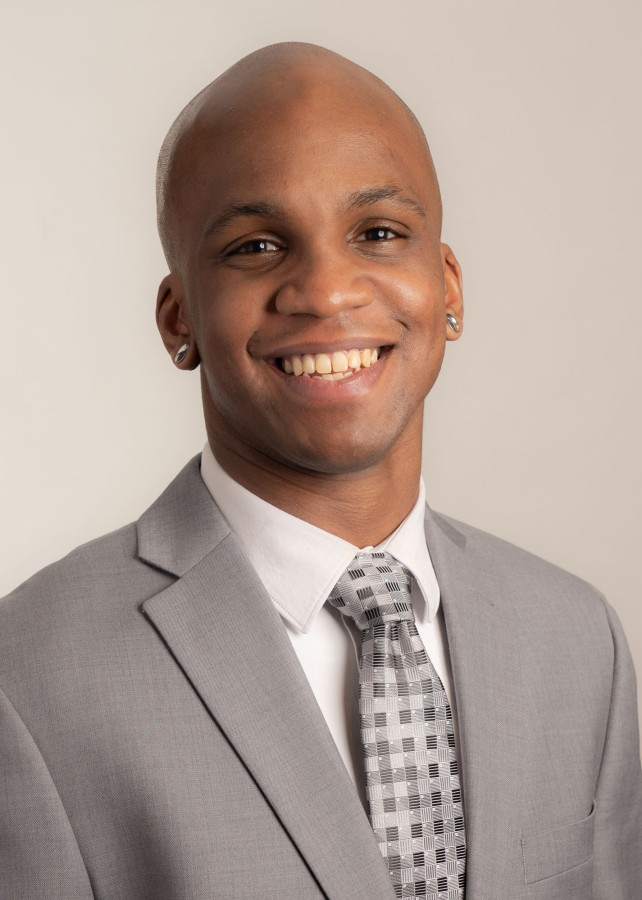 What Lead Times To Expect When Purchasing Industrial Woven Wire Mesh
Industrial woven wire mesh allows engineer, system operators, and manufacturers of various industries to fulfill their wire mesh requirements on a large scale. Whether you require large rolls or mesh pieces cut to a desired dimension, industrial mesh delivers the customization and durability needed to yield desirable results.
But just as the quality of the material plays an integral role in the success of your operation, so is accounting for the lead times associated with the material. This will allow you to adjust your process to ensure you always have the necessary material to get the job done on hand.
So, what can you expect in terms of lead times when order industrial woven wire mesh?
For over 140 years, W.S. Tyler has worked to become woven wire mesh experts and strives to share this expertise with its customers, so they know what to expect before and after the wire mesh arrives at their facility.
It's for this reason that this article will cover:
What industrial wire mesh is

What factors affect lead times

How you can manage lead times

How lead times affect the overall cost of an order
What Is Industrial Woven Wire Mesh?
Industrial woven wire mesh is a network of metallic wires woven together to form mesh sheets that are either rolled or fabricated into cut-to-size registers. Prior to the weaving process, wire diameter, weave pattern, opening size, micron rating, and any added or finishing processes are methodically planned to ensure the mesh meets your requirements.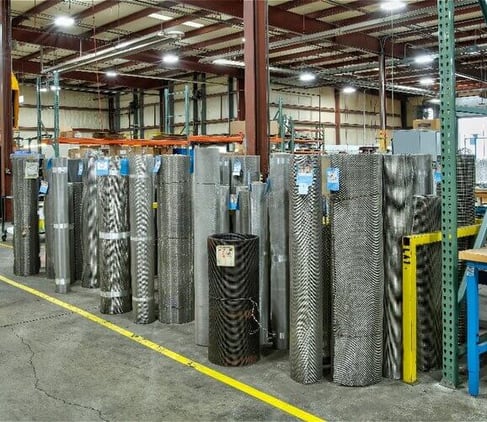 Typically, if you submit your purchase order by 11:30 am, we can get the order shipped out the following business day. On the other hand, if the purchase order is submitted after the 11:30 timeframe, the order will take up to two business days to be shipped.
What Factor Affects Lead Time?
When purchasing industrial woven wire mesh, several factors can affect the lead time of delivery. These factors include stock availability and the amount of fabrication needed.
Taking a deeper dive, let's say we have a particular mesh specification in stock. In this case, we can almost guarantee the typical one to two-day lead time as discussed above.
To that end, if it is material that is not in stock or we do not supply, we will have to reach out to our parent company or other suppliers. As a result, lead times may be increased up to three weeks.
Now, orders of woven wire pieces that must be cut to specific specifications naturally require more fabrication. Because of this, these orders are accompanied by a standard lead time of five days. However, if we were to receive an order that consists of a high volume of mesh pieces in which we have the material in stock, the lead time will be customized based on the quantity of pieces.
In the case that we do not have material and the order call for the mesh to be cut to a specific specification, we will have the material sourced. The mesh supplier will then give us a lead time for the material to reach our facility, at which point we will add an additional week to this lead time to calculate a lead time for you.
Lead Time Management
While lead times that you receive come standard with most industrial wire mesh orders, there are ways in which you can manage them. You can either attempt to expedited shipments or even order in advance and receive your mesh in intervals.
For example, let's say you order a roll of mesh that must be sourced from our parent company. If they plan to send ten rolls of mesh on a vessel, we can request that one or two of these rolls be sent by air.
This would decrease the lead times of these one or two rolls. Regardless, we always attempt to work and provide customers with the shortest lead times possible.
Now, in the case in which you want to order mesh in advance, you can specify and schedule shipment intervals. That said, to do so, you must submit a purchase order before any material is shipped.
How Can Lead Times Affect Cost?
The lead time in which you are quoted seldom impacts the overall cost of an order. If there every is a price change with various order, odds are it is a reflection of material and shipping expenses.
An excellent example of this is if you order material that must be sourced. One material variant may cost less but have a longer material, whereas other similar materials have shorter lead times but are far more expensive.
Know What Value-Added Service to Apply To Get Exact Lead Times
Industrial wire mesh comes in the form of entire rolls or cut-to-size pieces and allows customers to meet their wire mesh needs at a large scale. While standard lead times range from one to five business days, the lead times you can expect ultimately depend on material availability and the amount of fabrication needed to fulfill an order.
To help facilitate the buying process and minimize lead time, you must understand what value-added services you should apply to your mesh. Having this knowledge will save time as the mesh supplier engineering team won't have to research which processes and methods will deliver the desired results.
W.S. Tyler has been a prominent wire mesh supplier for over 140 years and strives to teach its customers everything they need to know about post weaving fabrication so they can make the most of their mesh solution.
For more information about the value-added service you can apply to your next mesh order, read the article:
About Ronnie Brown
Ronnie is the Content Writer for W.S. Tyler and has four years of experience as a professional writer. He strives to expand his knowledge on all things particle analysis and woven wire mesh to leverage his exceptional writing and graphic design skills, creating a one-of-a-kind experience for customers.