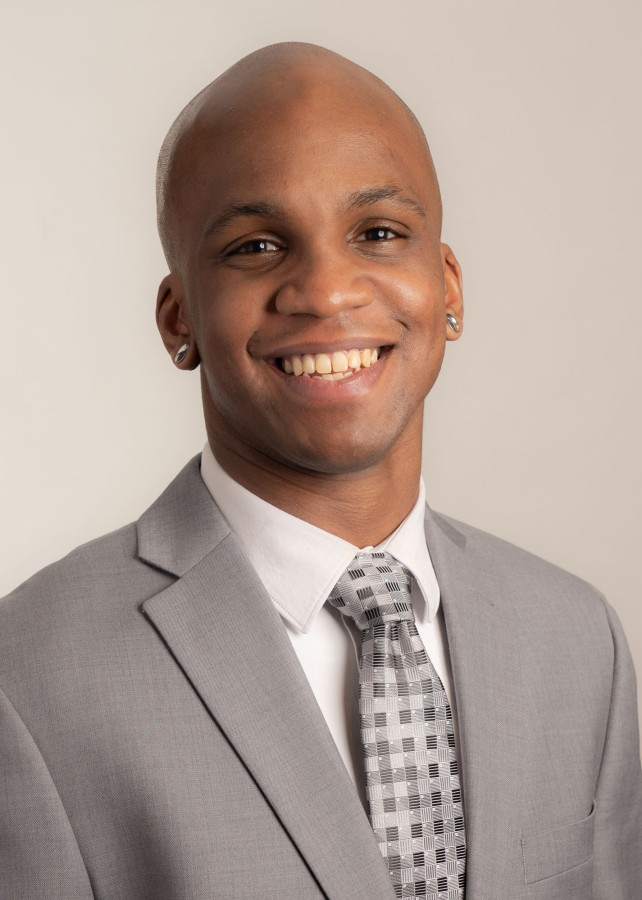 What Is Square Mesh? (Definition, Types, and Buying Process)
Woven wire mesh is one of the most versatile screening materials that can be applied to countless industries. From particle filtration to test sieve analysis, woven wire mesh provides the durability and accuracy needed to deliver optimal screening.
That said, it is important to understand that there are different types of wire mesh, all in which are designed to feature their own specific beneficial qualities. This includes the standards weaves of square mesh and the more complex weaves types of filter mesh.
That said, what exactly is square mesh?
W.S. Tyler has proudly manufactured and supplied dependable woven wire mesh solutions for over 140 years and is here to ensure you know everything you need to make the most out of wire mesh.
That's why this article will cover:
What square mesh is

The types of square mesh

The form factors of square mesh

How to select a square mesh alloy

The information you should provide mesh suppliers
What Is Square Mesh?
Woven wire mesh is a series of metallic wires that are methodically arranged after undergoing a centuries-old weaving process. This process works to create mesh openings that are both precise and rigid.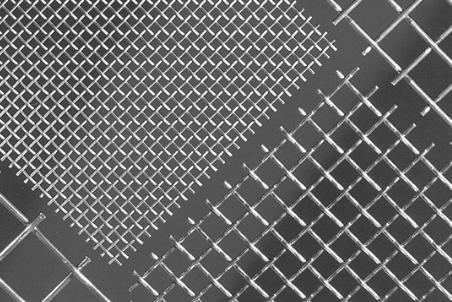 Having said that, in order for a piece of wire mesh, the warp and weft wires must share identical wire diameters.
Types of Square Mesh Weaves
In the world of wire mesh, there are three primary types of square mesh: plain weave, intercrimped, precrimped.
Plain Weave Wire Cloth
Plain weave mesh is typically identifiable when the mesh has a mesh opening of 10 mesh and finer. If the mesh speciation is coarser than ¾" with wires as heavy as .148", the mesh can be applied to applications that don't require precrimped mesh.
Intercrimped Wire Cloth
Intercrimped mesh features twice the amount of crimps in both the warp and shute direction as a standard double crimp weave. This helps prevent the wires from shifting, making it ideal for applications the rely on the open area of the mesh.
Precrimped Wire Cloth
Pre crimped mesh is woven to a much tighter tolerance than plain Weave and is designed to feature accurate openings. As the crimps help maintain the exact size of the mesh pores, precrimped mesh is typically used for applications where pore size is key, such as vibrating screen sections.
Square Mesh Weaves:
Twilled Weave,5-bonded, EGLA 5, Stain Twilled Weave
Double Intermediate Crimp Screen, Type C
Lock Scrimp Screen, Type D
Pressure Welded Screen, Type F
Form Factors
When purchasing square mesh, there are three main factors that dictate the way in which you can purchase mesh rolls. These factors are roll lengths, cloth width, and cut-to-size pieces.
Roll Length
Standard rolls of square mesh are typically 100 feet in length. Half rolls are also available and are either 12.5m or 15m in length.
It is important to note that these lengths can vary by plus or minus 10 percent. That said, the invoice you receive will reflect the length that is delivered.
NOTE: Partial lengths can also be purchased
Cloth Width
The width of rolled mesh cannot fall short of the nominal width; however, it can exceed it by 2%. To that end, mesh rolls come in standard widths of 48" or 60".
Strips and Cut-to-Size Pieces
If you are seeking to purchase strips of square mesh, you must designate the width you want. The length of square mesh strips can also be cut based on your requirements if quantities less than a standard roll are requested.
If cut-to-size pieces are being requested, you must include all parameters of the piece. This includes the sizes, lengths, angles, and radi.
Selecting an Alloy for Your Square Mesh
There are two main factors you must take into consideration when specifying what alloy to use to construct their square mesh.
The most significant thing to consider is how the mesh will be applied to your operation and the overall requirements of the mesh. You will want to ensure you select an alloy that can withstand any corrosive elements it may be subjected to while accommodating any standards/regulations put in place in your industry.
You must also be mindful of any value-added services, such as forming, welding, and surface treatment that must be added. This is because not all alloys are suitable for post-weaving processes.
For example, certain alloys are known to kinder the welding process as they absorb heat.
What Information Do I Need To Present the Mesh Supplier?
The buying process typically starts with you reaching out to the mesh supplier with the specifications of the mesh you wish to implement. The supplier's engineering team will then determine if the mesh is practical to produce.
If so, you will receive a quote. If the mesh is not practical for the application you intended to use it for, the engineering team will work with you to determine the specifications that will deliver the best possible results.
That said, to best facilitate the buying process, you should have the following information ready when reaching out to the mesh supplier:
The quantity of rolls/pieces needed

The dimensions of the rolls/pieces

Alloy

Aperature width or mesh count per linear inch

Wire diameter

Weave type

Any required value-added services

For repeat orders, you should provide any labeling the came with the previously ordered roll/piece(s) as well as any technical data that was provided to you
Find a Woven Wire Mesh Supplier That You Can Truly Trust
Square mesh is a woven wire mesh product in which the warp and shute wires share similar wire diameters. As it is available in plain Weave, intercropped, and prescribed weave types, square mesh is the ideal solution when accurate, uniform pore openings are the underlying concern.
But as accurate pore openings are key to achieve optimal results, it is integral that you are confident in the wire mesh solution that you select. This is why it's crucial that you identify and partner with a wire mesh supplier that feels like an extension of your team.
As prominent leaders in the world of woven wire mesh, W.S. Tyler strives to help its customers find and implement wire mesh solutions that work for them.
Read the following article to gain a better understanding of what to look for in a mesh supplier:
About Ronnie Brown
Ronnie is the Content Writer for W.S. Tyler and has four years of experience as a professional writer. He strives to expand his knowledge on all things particle analysis and woven wire mesh to leverage his exceptional writing and graphic design skills, creating a one-of-a-kind experience for customers.