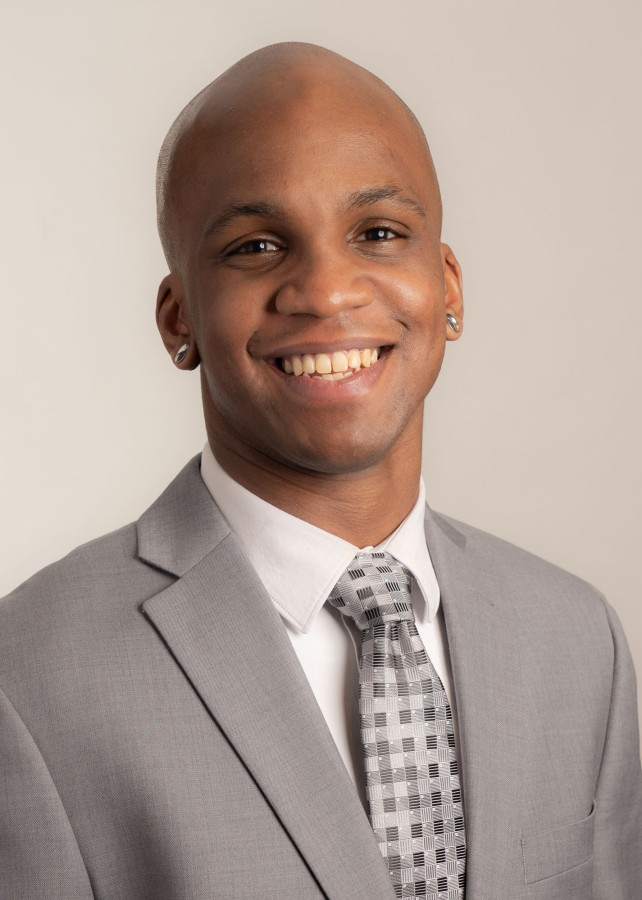 How Are Air Jet Sieves Calibrated? (Definition, Process, Maintenance)
The Alpine Air Jet Sieve e200 LS is a unique particle size analysis instrument designed with those who work with agglomerated materials in mind. Its minimal footprint, dedicated computer system, and user-friendly interface make it the perfect complete solution for countless lab settings.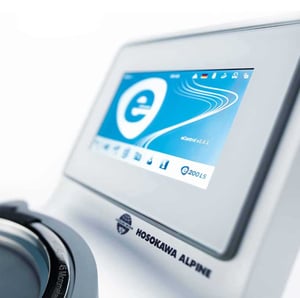 With only one moving part, the chances of downtime are unlikely, especially when following a regular maintenance regime. That said, each Alpine Air Jet Sieve unit will need to undergo calibration annually to ensure it is working as it should.
As W.S. Tyler has been working within the world of particle size analysis for over 140 years, you can rest assured knowing our highly-trained specialists have the expertise needed to keep your equipment in tip-top shape.
In this article, we will provide insight into everything you need to know about Air Jet Sieve calibration, including what air jet sieve calibration is, how to prepare your equipment for calibration, what the calibration process looks like, what documentation you will receive, and some maintenance techniques that will keep your equipment pristine between calibration visits.
What Is Air Jet Sieve Calibration?
Air jet sieve calibration refers to the process in which an air jet sieve specialist comes into your facility and ensures all equipment associated with your air jet sieve analysis is in working order. Think of it as an annual diagnostic that verifies the air pressure, the software timers, nozzle rotations, and suction tolerances are as they should be.
So why is calibration so important?
Let's say you are using sieves that are made up of fine mesh. To avoid altering the integrity of the mesh, you would want to use a lower pressure when analyzing your sample material.
If you set your air jet sieve to 300 pascals, you need to be able to trust that this is the actual amount of pressure being applied. Having your air jet sieve calibrated ensures just that.
How to Prepare Your Unit for Calibration
In terms of preparation, there are not a lot of steps required for you to prepare your equipment. To ensure everything goes as smoothly as possible, you should clean your equipment thoroughly and conduct any needed maintenance prior to the Air Jet Sieve Specialist arriving at your facility.
Noteworthy steps that should be taken before calibration includes replacing the disposal bag of the vacuum with a new one, preparing a sieve to be used during the calibration process, and organizing the lab setting so the specialist can set up to use both the air jet sieve itself as well as their calibration equipment.
What Does the Calibration Process Look Like?
Before initiating any calibration, the Air Jet Sieve Specialist typically asks several questions, such as " how often is the equipment used?" and "What the equipment is used for?", to get a better understanding of your particular operation.
They will then begin the calibration process using the following steps:
Preliminary Steps
Detach the vacuum from the Air Jet Sieve
Take the vacuum filter out and check for any debris
Reassemble the vacuum
Attach the manometer
Analyze the small internal filters of the air jet sieve


Calibration Test
Power the unit on
Navigate to the service menu
Test the rotational speed of the nozzle
Verify the unit timer by setting a 10-second, 30-second, and one-minute timer on the air jet sieve itself, using a stopwatch to validate that the time frames match
Use the manometer to test the air pressure of the unit
Set the nominal air pressure to ensure it is operating within the correct parameters
The report is then printed off and signed by both the Air Jet Sieve Specialist as well as the lab operator.
If the test detects that the suction tolerances are off (not within 5%), the Alpine specialist will use the following protocol to get the tolerances within the allowable variances:
Check for dirty vacuum
Check for clogs in nozzle connecting the vacuum to the Alpine
Check for dirty filters
Check for dirt buildup within the Alpine unit
If the suction tolerances are still off and there are a lot of hours on the vacuum, the specialist will recommend you look into purchasing a new vacuum. Once the new vacuum is purchased, the specialist will come back and conduct another calibration test.
What Does a Calibration Certificate Consist Of?
If your unit passes the test, you will receive a certificate that states that all aspects of the unit are within tolerance and it can continue to be used to produce accurate results. Having a Certificate indicates that your equipment had a pressure tolerance that was within 5% of the designated parameters of the calibration test.
The certificate will also provide documentation that verifies that a calibrated manometer and stopwatch were used to validate the tolerance of the equipment.
IQ/OQ
Some customers may also need an IQ/OQ inspection in addition to the calibration certificate. An IQ/OQ is a checklist that verify that your equipment complies with CFR Type-11 standards.
It is rigorously completed when the machine is initially packaged by the supplier, when the specialist installs the unit, and by the lab manager after installation. The checklist must be signed by all parties involved prior to the unit being used for an air jet sieve analysis.
NOTE: IQ/OQ is only needed if you are required to be CFR Type-11 compliant
Requesting a Calibration Visit
When time to have your Alpine Air Jet Sieve e200 LS equipment calibrated arrives, you can contact W.S. Tyler by:
Emailing us directly at

info@wstyler.com

Filling out the form on the

Contact Us

page
Using the live chat feature in the lower right-hand corner of your screen
We will do our best to reach out and set up a calibration visit in a timely manner. With that, we request that you have the following information ready to ensure we offer best possible service:
The model number of the unit being calibrated
The software version being used
The HMI/display type (HMI 1.0 or HMI 2.0)
The type of vacuum being used (i.e. Nilfisk or Karcher)
How Do I Keep My Equipment Operating Within Tolerance Between Calibration Visits?
As calibration is only required on an annual basis, you will want to make sure you establish a consistent maintenance schedule. Things like changing the vacuum disposal bags, cleaning the equipment in between tests, and changing filters regularly are all great practices that will help keep your equipment running as it should.
Another good rule of thumb is that if you feel your vacuum is nearing the end of its life-cycle, you should invest in a new one. If the specialist comes to conduct a calibration test and is unable to sign off on your equipment because the vacuum isn't working, having another one ready increases your chance of a successful visit.
On the other hand, neglecting to invest in a backup vacuum increases your chances of having a wasted calibration visit. With each visit quoting at around $3,700 each, the process can quickly become expensive if you need the specialist to make multiple visits.
Keep Your Air Jet Sieve Working Efficiently
The Alpine Air Jet Sieve e200 LS is a Particle Size Analysis instrument that was designed to produce accurate results when test agglomerated materials. It's easy-to-use qualities and compact design make it ideal for virtually any lab setting.
Although the unit may not need a lot of maintenance to ensure it continues to yield accurate results, you'll need to have it calibrated annually. Air jet sieve calibration is the process in which the air pressure, the software timers, nozzle rotations, and suction tolerances are verified to be working as they should be.
Once the calibration test has concluded, the Alpine specialist will present a calibration certificate stating that your Alpine unit is within 5% of the allotted tolerance variances and can continue to be used for particle size analysis. The certificate also ensures that a calibrated manometer and stopwatch were used during the calibration test.
In order to keep your equipment operating within the designated tolerance levels, there are some maintenance steps we recommend you implement in between each calibration visit. This includes changing the vacuum disposal bags, cleaning the equipment, and changing all filters on a regular basis.
Having worked in the particle size analysis industry, W.S. Tyler is here to ensure that your Air Jet Sieve works efficiently for years to come.
For more information regarding the Alpine Alpine Air Jet Sieve e200 LS, download and review the Alpine Air Jet Sieve e200 LS Brochure.
Want all the latest industry trends and innovations sent directly to your inbox? Subscribe to our monthly newsletters today.
About Ronnie Brown
Ronnie is the Content Writer for W.S. Tyler and has four years of experience as a professional writer. He strives to expand his knowledge on all things particle analysis and woven wire mesh to leverage his exceptional writing and graphic design skills, creating a one-of-a-kind experience for customers.