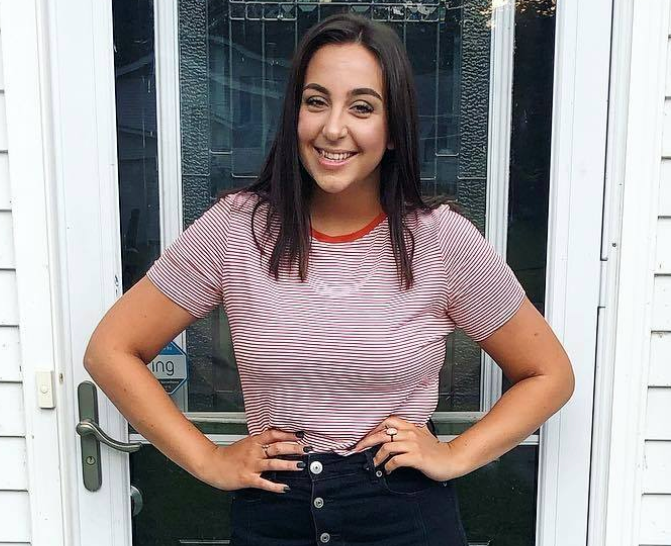 How Much Does a Computer Particle Analyzer Cost?
When it comes to particle size analysis, there are three main methods you can use to achieve accurate and repeatable results. Test sieve analysis, air jet sieve analysis, and dynamic image analysis.
Now, each method requires the use of specific particle size analysis equipment that tests sample material in their own unique way. Naturally, these various instruments are accompanied by different price tags.
That said, a dynamic image analysis system, such as W.S. Tyler's Computerized Particle Analyzer (CPA), is a large investment that can be daunting. It is important you understand how much the device you are interested in cost as well as what you should expect with your purchase.
Here at W.S.Tyler, we take pride in knowing we've helped pioneer innovation throughout the particle size analysis industry for over 150 years. We strive to leverage the experiences we've had over the years to ensure you furnish your particle size analysis lab with equipment that makes sense.
With that, this article was written to give you a better idea of how much it will cost to integrate a computerized partilce analyzer into your process. You will learn:
What you will receive with a Computerized Particle Analyzer purchase
A brief description of the available Computerized Particle Analyzer models and their cost
What software the Computerized Particle Analyzer utilizes
What you can expect when have a Computerized Particle Analyzer installed
What Is Included With Your Purchase of Computerized Particle Analyzer?
We have written another article that goes into the details of what is a CPA and what it is designed for. If you haven't seen it yet, we suggest you go check it out first. It can help you get a better understanding of the machine.
The CPA is a very technical machine. We don't just sell the machine on its own, we offer a complete package to ensure you have everything you need to install, operate and analyze results.
You are purchasing
The selected model of the CPA
Computer with our CPA Serv software installed
Installation from our team and 2-day Training
It doesn't matter which model of the CPA you choose to buy, you will get the same package with each. Each machine requires the same level of set-up and requires the same assisting technology.
What Is the Total Package Cost of a Computerized Particle Analyzer?
We want to start by telling you what each package costs. Remember, these are total costs for the entire CPA package. Then we are going to break down the other products and services that are included in the price.
We included our two machines for the sake of this article. There are a few more industrial options available and you can read more about those options on our website.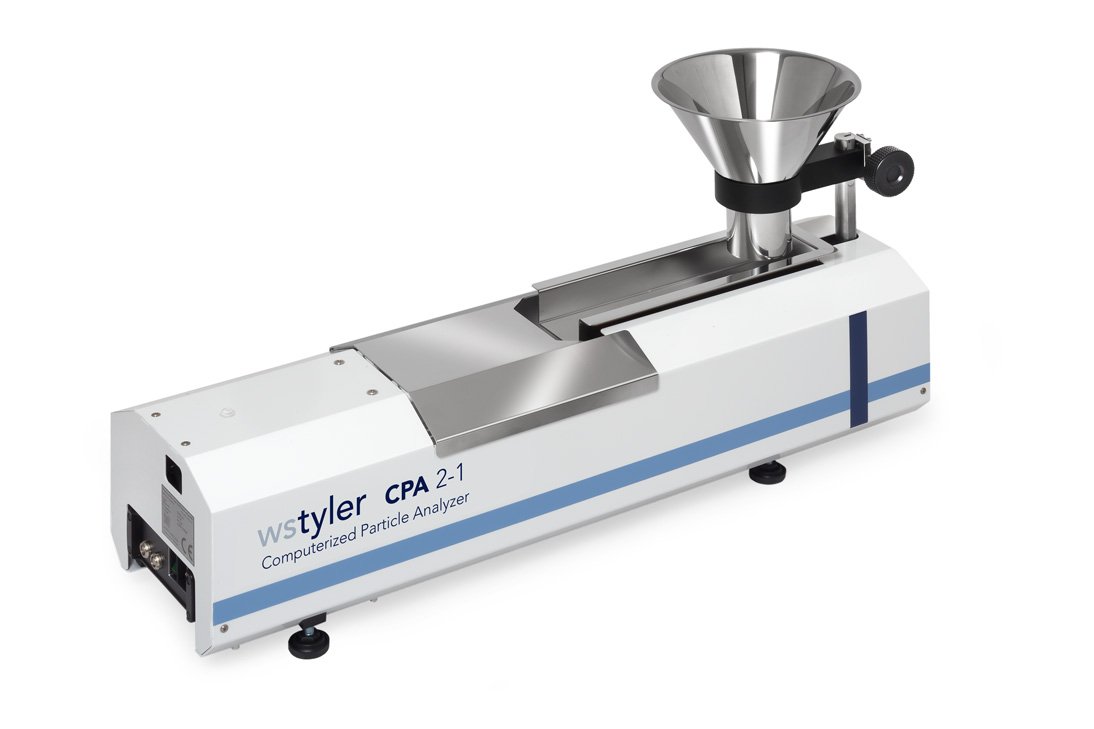 CPA 2.1
This is the most common CPA on the market. It can measure particles between 20 microns to 25 mm. Most material analysis can be performed in this size range. The footprint measures at 28 ¾" L x 10 ¼" W x 16 ¼ " H
This model is usually recommended for particles with a length to width ratio of smaller than 3 to 1. Particles such as gravel, sand, coal, plastic granules and other dry free-flowing particles.
Cost: $60,000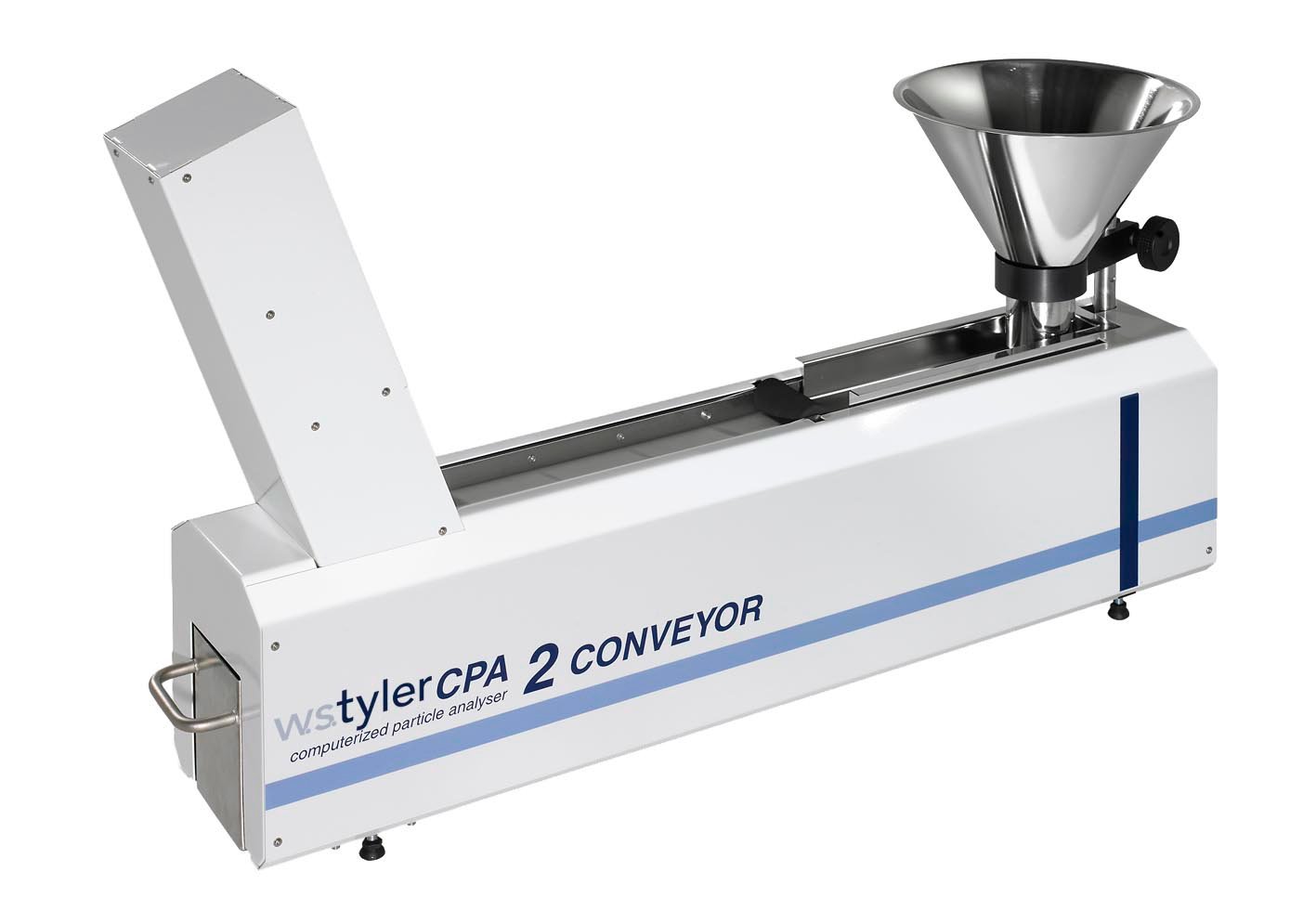 CPA 2 Conveyor
The CPA conveyor uses a belt instead of a vibrating tray. If using elongated particles, the tray causes the particles to tumble off past the camera. This can give false results for particle shapes since we do not know how the particle fell past the scan camera. In contrast, the belt projects the particles off at the same trajectory giving a more accurate reading.
Cost: $77,500.
Computerized Particle Analyzer Software
Along with the machine itself, you also get a computer that is fully set up with our CPA Serv software.
At a glance, here are some of the functions and benefits of the CPA Serv Software:
Measurement of all particles
Calculation of all particle shapes and particle size values in real time
Freely definable size and shape classes
Graphical display of the various size and shapes
Filters remove foreign bodies from all displays of result
If you are interested in learning more about the CPA Serv software you can read all about it on our parent companies website.
Computerized Particle Analyzer Installation
After you purchase a CPA from us, we will schedule a time for our CPA technician to come to your facility to install and train your team on the machine. Travel expenses are included in your total purchase cost.
Here is what happens during the installation/training period:
Our expert will set up and connect your CPA
The computer and software will be set up for your specific needs in terms of particle size gradations
Your team will be trained on how to run and analyze your results
The machine is advanced and we want to be sure that when we leave two days later, your machine is set up and running efficiently and you are comfortable.
After the initial setup, we are always available for troubleshooting and assistance by phone at 800-321-6188.
Each machine comes with a one-year warranty from the installation date.
Refer to the following article for a more in-depth breakdown of the installation process:
Learn When You Will Begin Seeing a Return on Your Investment
The W.S. Tyler Computerized Particle Analyzer is a dynamic image analysis system design to test particles as fine as 10 microns in a fraction of the time other methods require. If you are interested in the qualities the Computerized Particle Analyzer has to offer, you can expect to pay anywhere from $60,000 to $110,000.
This, of course, depends on the model.
We understand that this price tag makes the device a major investment. But after you get to know a little more about he return on investment time frame, you may find that cost-savings down the road outweigh the jarring initial cost.
W.S. Tyler has helped lab techniancs and lab manager navigate the world of particle size analysis, helping them remove the roadblocks that hinder their process. Our main goal is to work with you and ensure your lab setting is truly customized to accommodate your specific needs.
For more information regarding when you can expect to see a return on your investment after implementing a Computerized Particle Analyzer into your process, read the following article: