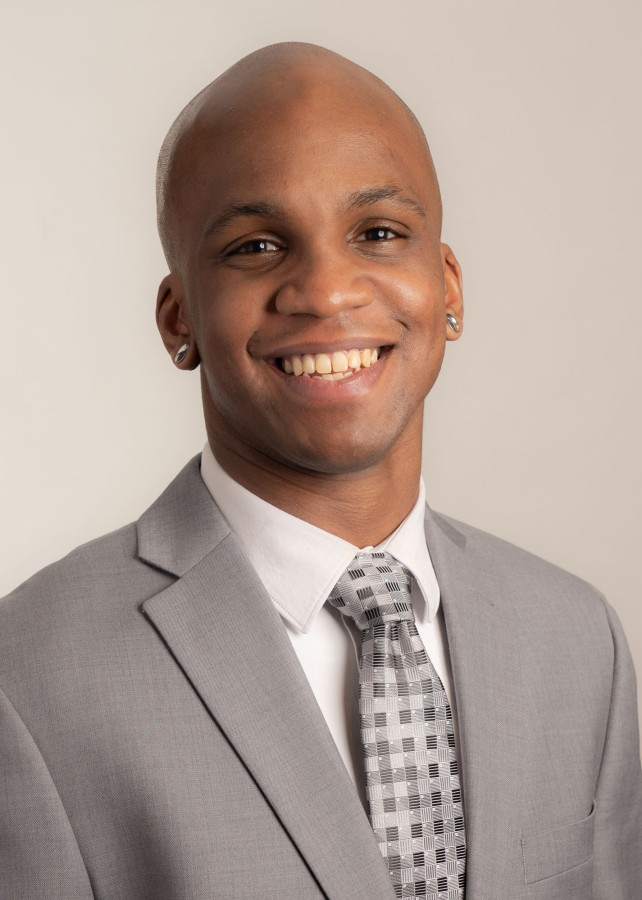 What Is Included With a Computerized Particle Analyzer (CPA) Purchase?
Dynamic image analysis systems, such as the W.S. Tyler Computerized Particle Analyzer (CPA), allow for an efficient particle analysis process and can be applied to countless industries, such as the aggregate, food, and fertilizer industries. No matter which industry you work in, the CPA is almost guaranteed to speed up your process, meaning you can spend more time on other tasks.
With a price range of $60,000 to $140,000, this can be an expensive investment and we're sure you're probably curious as to what's included with a CPA purchase.
W.S. Tyler has worked with Dynamic Image Analysis for over 20 years and knows exactly what parts and services you will need to enhance your particle analysis process for years to come.
With that, this article will define the different types of CPAs available, give a detailed description of what you should expect when you purchase a CPA, and provide guidance to help you contact us if you ever need technical support.
What Is a Computerized Particle Analyzer (CPA)?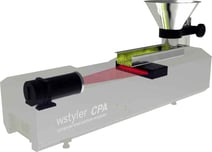 The W.S. Tyler Computerized Particle Analyzer is a dynamic image analysis system that uses a high-resolution line scan camera to analyze the size and shape of dry,
non-agglomerating materials as fine as 10 microns.
With the use of our parent company's software, CPA Serv, this process is done digitally. This proves to be extremely beneficial for those operations that test over 20 sample batches each day.
What Is Included With a Computerized Particle Analyzer Purchase?
Each CPA unit shares the same scope of supply. All services and additional attachments needed to get your unit(s) up and running are included. With that, you can expect the following with the purchase of any CPA unit:
The CPA unit itself
A PC that meets the specification requirements of the CPA software (either an all-in-one or a tower and monitor combo)
The required cables to power the unit and connect it to the computer
A calibration frame (to ensure the line scan camera is calibrated and working properly)
Both a hard and digital copy of the user manual
A USB software key that is needed to open the CPA software
The CPA software itself (CPA Serv)
A cleaning brush
Your CPA purchase also includes a 2-day on-site visit from one of our CPA specialists. During this visit, your CPA unit(s) will be set up and installed, your operators will be trained, and the CPA software will be customized to accommodate your operation.
What Services Are Included With a Computerized Particle Analyzer?
The digital qualities of the CPA allow for remote services that reduce the amount of downtime. This means that no matter where your operation is based, we can remote into your system and remedy most issues you may encounter without the need to schedule an on-site visit from a CPA specialist.

This service is free of charge if you run into an issue where something that should be working, is not. This includes technical issues, such as the camera not being recognized by the software or the unit itself not connecting to the PC properly.
However, if you request remote services that won't prevent you from testing your material, such as a software update, there will be a service fee.

How Do I Request Technical Assistance?
Should you run into a technical issue and require one of our CPA specialists to remote into your system, you can contact W.S. Tyler by:
Emailing us directly at info@wstyler.com
Filling out the form on the Contact Us page
Using the live chat feature in the lower right-hand corner of your screen
No matter which method you use to contact our team, we will do our best to reach out in a timely manner. To ensure everything goes as smoothly as possible, you should have the following information ready when we contact you:
The 4-digit serial number of the CPA unit
The software version of CPA Serve that is being used (obtainable through the CPA Serve information window under the help tab)
Any screenshots of the error and error message that you are receiving
Become a Particle Analysis Expert With Us
The W.S. Tyler Computerized Particle Analyzer (CPA) is a dynamic image analysis system designed to analyze the size and shape of dry, non-agglomerated particles. Its ability to efficiently conduct particle analysis makes it the perfect fit for operations that require more than 20 samples to be tested daily.
Having worked with dynamic image analysis for over 20 years, W.S. Tyler knows exactly what you need to ensure your computerized particle analyzer runs as it should.

Regardless if you are purchasing a laboratory unit or an industrial unit, the scope of supply remains the same. From the unit itself to the cleaning instruments, we will supply you with everything you need to seamlessly introduce a CPA into your operation.
Taking it a step further, we will also service your unit if you ever run into any technical hurdles. Thanks to the computerized qualities of a CPA, this can be done remotely, reducing the amount of downtime.
For more information that will help you better determine which model is right for you, refer to our Computerized Particle Analyzer Model Overview Brochure as well as our Computerized Particle Analyzer Product Guide.
About Ronnie Brown
Ronnie is the Content Writer for W.S. Tyler and has four years of experience as a professional writer. He strives to expand his knowledge on all things particle analysis and woven wire mesh to leverage his exceptional writing and graphic design skills, creating a one-of-a-kind experience for customers.