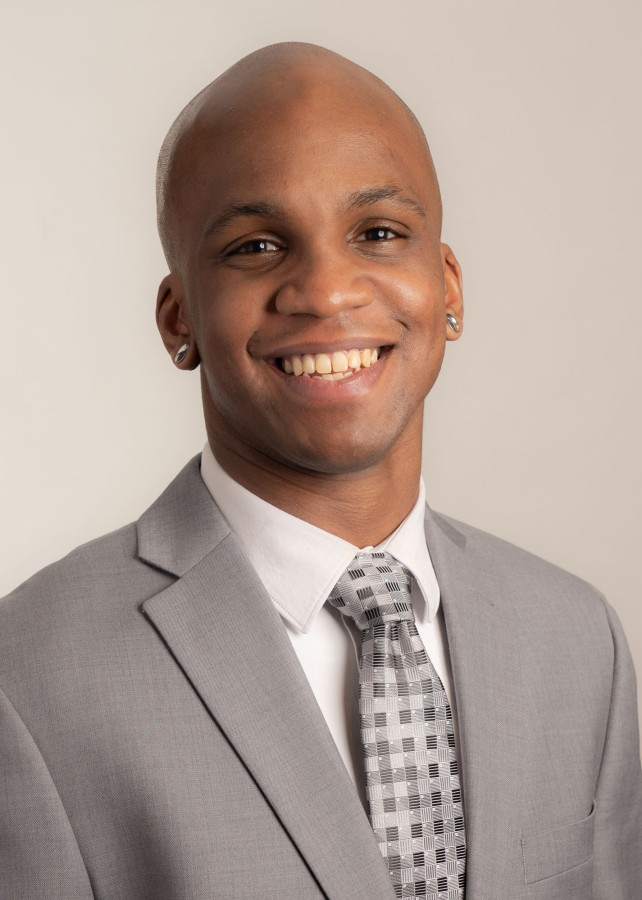 Choosing the Right Wire Cloth Filter
In today's world of filtration, filtration system operators and floor engineers constantly seek ways to increase material throughput without sacrificing filtration capabilities. The best way to accomplish this is by implementing filter media that can best accommodate your needs.
Wire cloth filters, for example, provide the customization and durability needed to provide optimal results for countless applications. That said, there are various wire cloth filter options on the market.
This probably leaves you curious how these various mesh filters differ.
W.S. Tyler has helped hundreds of customers leverage the possibilities of wire cloth filters to improve their filtration operation for over 140 years and is here to ensure you do the same.
To that end, this article will take a deep dive into:
What a wire cloth filter is

How wire cloth filters differ

The various mesh filter weave types are available to you



What Is a Wire Cloth Filter?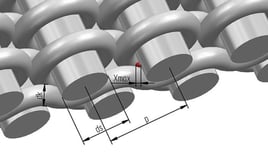 Wire Cloth Filter is a calculated arrangement of metallic wires woven together to form a uniform series of precise openings. When designing a mesh filter, in particular, specifications such as layer configuration, size and shape, and mesh count are methodically planned.
For more information regarding the designing of wire cloth filters, review the following article: Wire Mesh Filters: What You Need To Know Before You Buy.
Now, filter mesh can be constructed out of a handful of alloys like Alloy 310, Inconel 600, Super duplex, Duplex, Hastelloy C22, Titanium. That said, 300 and 400 series stainless steel are the most widely used alloys as they present the perfect balance of performance and cost-effectiveness.
Using stainless steel allows the filter to maintain the integrity of the many specifications when subjected to various impurities, high pressure, and extreme temperatures. Additionally, stainless steel alloys deliver the flexibility needed to be formed to fit virtually any filter system.
What Makes Wire Cloth Filters Different?
Wire cloth filters have their own unique layer configuration, size, shape, wire diameter, and mesh count—all of which are determined by your engineering team and the filter mesh supplier.
That said, something that is often overseen is the aperture profile of the mesh. The three main types of aperture profiles you can expect to encounter are square, rectangle, and zero.
Filter mesh is considered to have a square aperture when the warp and weft wires share an identical wire diameter. Rectangle aperture is used to classify mesh filters that utilize warp wires thinner than the weft wires. When the mesh places the warp and weft wires as close as possible, it is considered to have a zero aperture.
Filter Cloth Weave Types
Now that you have a good understanding of what a mesh filter is and what makes them different, we will now describe several variating weave types that control the filtration capabilities of your operation. Currently, W.S. Tyler offers 6 weave types: SPW, DTW-S, RPD-S, TRD-S, BMT/BMT-ZZ-S, RPD HIFLO-S.
SPW – Single Plain Dutch Weave
MINIMESH® SPW single Plain Dutch weave is a weave type that leaves minimal space between the weft wires. This allows for five times (approximate) the number of weft wires compared to warp wires.
This helps make for a mesh filter that has heightened durability in the weft direction. Widely known for its ability to be cleaned and backflushed easily, SPW filters are commonly used for surface filtration applications but can be used for virtually any filtration application.
DTW-S – Dutch Twilled Weave
MINIMESH DTW-S Dutch twilled weave places the weft wires closely together in a traditional 2/2 twilled weave. This is achievable as thinner wires are used in the weft direction.
As a result, the mesh provides an optimal flow rate with small pore sizes.
Having said that, the overall weave of DTW-S is thicker and thus considered more stable when compared to RPD-HIFLO-S filters. This makes it ideal for surface filter applications in which the filter cake is collected.
RPD-S – Reverse Plain Dutch Weave
MINIMESH RPD-S Reverse Plain Dutch Weave is considered a plain weave filler that utilizes a reverse wire diameter configuration. This means the warp wires are thinner and positioned closely, with thicker weft wires being methodically woven in.
This leaves you with a highly durable filter that features specific acoustic properties, mechanical robustness, and adequate throughput. The Reverse Plain Dutch Weave is particularly popular as filtration belts.
TRD-S – Twilled Reverse Dutch Weave
MINIMESH TRD-S twilled reverse plain Dutch weave has similar characteristics as a reverse plain Dutch weave. The most significant difference is that this particular weave type uses a 2/2 twilled weave.
This means the warp wire will not distort as much as a plain weave. As a result, you are again left with a filter that has a heightened durability in the warp direction, making it an ideal option for filtration belts.
BMT/BMT-ZZ-S – Broad Mesh Twilled Dutch Weave
MINIMESH broad mesh twilled Dutch weave is a specialty 2/2 weave with an increased amount of defined spacing between the weft wires. This helps to accommodate filter systems that require the filter media to have larger filtration surface areas.
This particular weave type can be woven with a zigzag profile to deliver maximum stability and increased throughput.
RPD HIFLO-S – High-Performance Weave
The current world of filtration is dominated by the two-dimensional filter described above. This limits the throughput of the filter system.
RPD HIFLO-S unlocks a new dimension of filtration as it is a three-dimensional filter that offsets two filter layers, doubling the filtration capabilities. This makes for a filtration operation that produces reliable results quicker, safer, and more efficiently.
Understanding 2D Mesh vs. 3D Mesh
Wire cloth filters are a collection of individual metallic wires that present precise pore openings after undergoing a centuries-old weaving process. The stainless steel makeup allows engineers and filter system operators to implement a filter media that is fully customizable and cost-effective.
But knowing that there are both two-dimensional and three-dimensional weave options, you must understand which one makes more sense for you. Knowing which one is right for you will ensure your filter system continues to produce efficient results.
As prominent manufacturers of mesh filters with over 140 years of experience, W.S. Tyler is here to ensure you design and implement the perfect wire cloth filter.
To gain a better idea of which weave profile, 2D or 3D, will work best for you, read the following article: Comparing Filter Media: DTW-S vs. RPD HIFLO-S 3D Filter Cloth.
About Ronnie Brown
Ronnie is the Content Writer for W.S. Tyler and has four years of experience as a professional writer. He strives to expand his knowledge on all things particle analysis and woven wire mesh to leverage his exceptional writing and graphic design skills, creating a one-of-a-kind experience for customers.