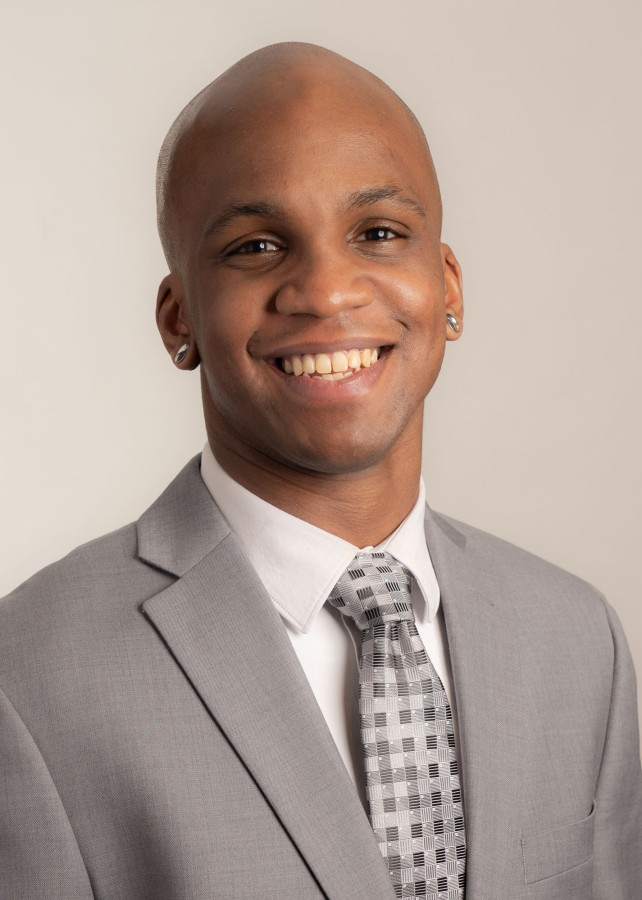 Retrofitting a Drum Filter With 3D Wire Mesh (Benefits and Process)
From fish farming to water treatment, drum filters provide a filtration surface area that enables filter systems to filter large volumes of material. Many operations rely on woven wire mesh filter cloth as their filter media as its durability allows a single drum filter over and over.
But what happens when you invest in a drum filter and run into an issue where you want to change the mesh specification to improve the flow rate? Well, to keep cost down, you would want to look into having your drum filter retrofitted with a wire mesh weave pattern designed to improve flow rate, such as MINIMESH® RPD HIFLO-S.
Having said that, what is RPD HIFLO-S, and why should you consider retrofitting your drum filter with an RPD HIFLO-S specification?
W.S. Tyler has been at the forefront of innovation in the wire mesh industry for over 150 years and is here to help you build confidence in the efficiency of your drum filters.
It's for that reason that we wrote the following article highlighting what you can expect when retrofitting your wire mesh drum filters with RPD HIFLO-S. You will learn:
How drum filters are defined in the wire mesh industry

What RPD HIFLO-S is

The benefits associated with retrofitting your drum filters with RPD HIFLO-S

What it looks like to retrofit a drum filter with RPD HIFLO-S
What Is a Drum Filter?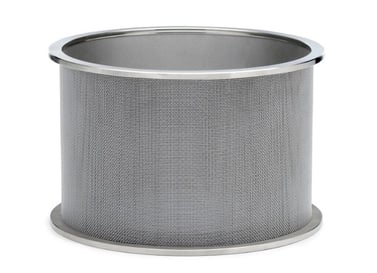 A drum filter is a cylindrical filter that is fabricated to fit into large filtration systems and works to facilitate solid-liquid filtration operations. In terms of function, the contaminated liquid is circulated through the rotating filter drum until all sediments accumulate on the surface of the filer drum, forming a filter cake.
External pressures are then applied to the outer surface of the filter drum, dislodging the filter cake and displacing it into a collection apparatus.
Now, woven wire mesh is often used as the filter media as its finer filter cloth layers can be bound to more durable supportive mesh layers. This, in turn, allows the drum filter to separate the solids from the liquid with an extended life cycle.
What Is RPD HIFLO-S?
RPD HIFLO-S is best defined as a three-dimensional filter cloth that provides double the flow rate as a standard, two-dimensional filter cloth specification. It does so by taking two layers of filter cloth and offsetting them with a reverse plain dutch weave to double the number of pore openings in a linear inch.
Why Retrofit Your Drum Filter With RPD HIFLO-S?
The state-of-the-art technology behind RPD HIFLO-S enables it to deliver beneficial qualities that haven't been achieved with other weave patterns. First and foremost, the three-dimensional profile works to combat pressure drop.
As the open surface area is doubled, pressure variations is minimized. This helps make for a more efficient and uniform filtration process.
In addition to controlling pressure drop, the unique profile of RPD HIFLO-S works to combat blinding by keeping particle accumulation on the surface of the mesh. As a result, purging RPD HIFLO-S is far easier than purging two-dimensional specifications.
Now, when working with two-dimensional filter mesh, you may find that certain specifications aren't achievable, as specialty alloys restrict the mesh count. In fact, most specialty alloys restrict mesh openings to 40 um and bigger as they are limited to how much they can be drawn.
Fortunately, RPD HIFLO-S achieves finer mesh counts when thicker wires are used. As a result, pore sizes ranging from 5um to 40um can be achieved with specialty wire mesh alloys.
To that end, it should be noted that RPD HIFLO-S is restricted to the 5um to 40um mesh count range regardless of alloy.
What Does the Retrofitting Process Look Like?
First and foremost, retrofitting refers to the process of replacing the mesh specification that was originally affixed to the drum filter during the initial fabrication process. That said, this proces is pretty straightforward.
The existing mesh specification is first removed from the drum filter. This step is executed with care so as not to damage the frame of the filter.
If a welding process was used during the fabrication of the filter, the seams which bonded the original mesh section are smoothed out.
RPD HIFLO-S panels of the same dimension are then fitted into the filter's frame. They are attached using a welding process, bolting system, or clamping mechanism, depending on the characteristic of the frame.
Now, it is critical that, prior to sending your filter in to be retrofitted, you thoroughly clean your filter. This will ensure the safety of anyone that comes into contact with the filter, both during the shipping and retrofitting process.
Additionally, when packing your filter for shipment, you should include a safety data sheet summarizing the chemicals and materials you work with.
Gain a Better Understanding of How RPD HIFLO-S Compares To Standardized Weave Patterns
Retrofitting your wire mesh drum filters can help improve the efficiency of your operation. By retrofitting with RPD HIFLO-S, you can control pressure loss in your system, improve your ability to clean your drum filters, and expand the variety of alloys you can use.
But as with any material or equipment you use throughout your process, it is critical that you genuinely understand how RPD HIFLO-S compares to the competition, such as DTW-S. This will determine whether or not the benefits this state-of-the-art weave pattern offers will positively impact the efficiency of your operation.
Having worked to refine the ways woven wire mesh is used worldwide for over 50 years, W.S. Tyler takes pride in supporting its customers to fine-tune their process until the desired result is achieved.
To learn about how RPD HIFLO-S stacks up against DTW-S, read the following article:
About Ronnie Brown
Ronnie is the Content Writer for W.S. Tyler and has four years of experience as a professional writer. He strives to expand his knowledge on all things particle analysis and woven wire mesh to leverage his exceptional writing and graphic design skills, creating a one-of-a-kind experience for customers.