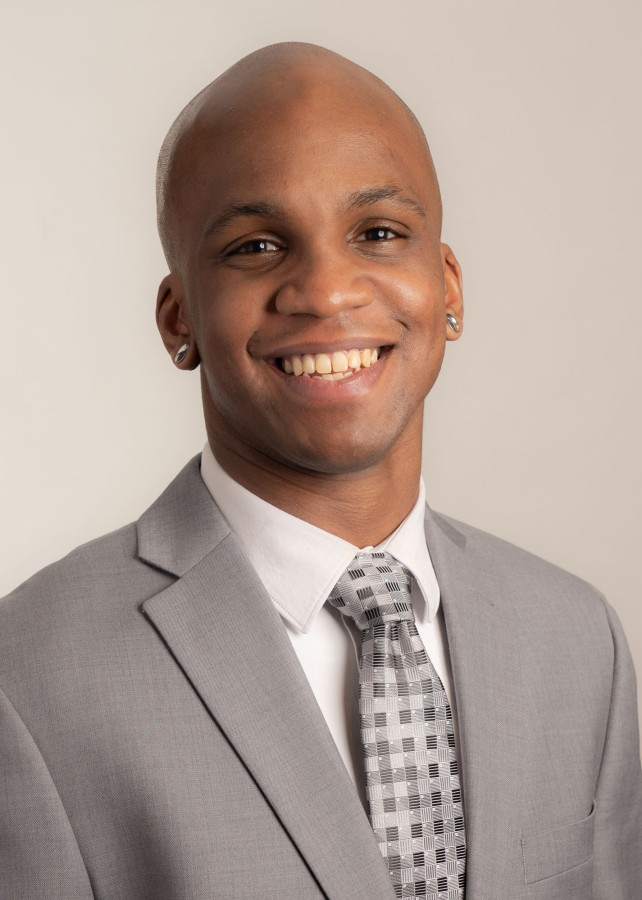 The Benefits of Using RPD HIFLO-S Filter Cloth (3D Wire Mesh)
The accurate pore openings and durable characteristics of woven wire mesh have made the material one of the most reliable and versatile filter media on the market. Over the years, wire mesh filter cloth manufacturers used the basics of square mesh as the foundation of innovation, resulting in the dozens of different weave patterns we have at our disposal today.
But when it was believed the ways in which wire mesh was woven plateaued, W.S. Tyler released a one-of-a-kind weave pattern that added a new dimension to wire mesh filter cloth called MINIMESH® RPD HIFLO-S. But as it is unlike any other filter cloth, not many system operators understand the many benefits it can bring to their filtration operation.
For over 140 years, W.S. Tyler has been at the forefront of wire mesh innovation, helping customers find new and unconventional ways to leverage how woven wire mesh is used.
To help you understand what RPD HIFLO-S filter cloth has to offer, the following was written to provide the following insight:
What RPD HIFLO-S is

The benefits RPD HIFLO-S offers

The disadvantages of using RPD HIFLO-S

How much RPD HIFLO-S costs
What Is RPD HIFLO-S Filter Cloth?
RPD HIFLO-S is a filter cloth that features a three-dimensional technology exclusive to W.S. Tyler's MINIMESH product line. It takes the two layers of filter cloth, applies a revere plain dutch weave to offset these layers, and doubles the pore openings and filtration surface area of the mesh.
In turn, RPD HIFLO-S delivers system flowrate and efficiency not seen in any other material on the market.
What Are the Benefits of Using RPD HIFLO-S?
While the concept of a three-dimensional filter cloth is awe-inspiring in and of itself, RPD HIFLO-S delivers a handful of benefits that will undeniably improve your process. These benefits include minimizing pressure loss, improved purging capabilities, expanded material options, and seamless specification selection.
Minimizing Pressure Loss
There are two sides to a typical filter system: the input side and the discharge side. In a perfect world, the amount of pressure on both sides would be identical.
Unfortunately, pressure loss is to be expected when implementing a standard two-dimensional woven wire filter cloth. This is mainly due to the limited open surface area of two-dimensional weaves not allowing enough fluid to flow through.
If you were to implement the three-dimensional characteristics of RPD HIFLO-S, the open surface area would, again, be doubled. This, in turn, decreases pressure variations and helps make for a more blanched process.
Purging Capabilities
Even when you develop a filter system with an even distribution of pressure, you will likely encounter a noticeable decrease in discharge pressure. This is because, over time, contaminant debris gets caught in the pore openings, eventually reducing their size and blocking them.
To resolve this issue, system operators commonly backflush their system, forcing pressure in the opposite direction and dislodging plugged particles.
Now, the purging process works best when the particles aren't attached to the filter cloth. This is typically the case when particles become lodged within the pore openings.
With RPD HIFLO-S, the three-dimensional profile keeps particle accumulation on the surface instead of between the pores. This makes it much easier to rid the filter of debris than standard two-dimensional filter cloth.
As a result, RPD HIFLO-S will generally have longer service lifespans. In other words, it doesn't need to be replaced as much as traditional filter cloth, saving you time and money.
Additionally, RPD HIFLO-S filters have the ability to filter out more contaminants without affecting the pressure on the discharge side of the system. This allows for an extended time between purging.
Material Options
As filter cloth is applied to a wide range of filtration applications, it's important to know that specialty alloys are used to fulfill certain requirements such as corrosion resistance, temperature resistance, and overall durability. Now, unfortunately, a lot of the alloys used to accommodate these requirements have a limit on how much they can be drawn, restricting filters made of these specialty alloys to mesh counts 40 μm and bigger.
The unique structure of the RPD HIFLO-S weave resolves this issue, as it allows for a mesh count range of 5μm to 40μm. This range is achievable even when thicker wires are used.
The ability to weave finer pore sizes while maintaining an adequate wire diameter means RPD HIFLO-S is perfect for applications that require both accurate filtration and the use of use specialty alloys.
Specifications
Regardless if you implement a two-dimensional or three-dimensional filter cloth, the specifications you choose to use are critical to the success of your operation. That said, identifying what specifications are right for you can be a daunting and time-consuming process.
With RPD HIFLO-S, a more scientific approach is taken to calculate the exact specifications you need to yield the best possible results. Additionally, virtual software is used to see how the particle RPD HIFLO-S specification will perform in a particular situation, allowing you to better fine-tune your mesh.
This saves time and money as it allows you to test several specifications without having to weave and physically test the mesh as you would a two-dimensional cloth specification.
What Are the Disadvantages Surrounding RPD HIFLO-S?
Possibly the biggest disadvantage associated with RPD HIFLO-S is its limited pore size range. As stated above, RPD HIFLO-S is in a range of 5μm to 40μm.
The pore size of your filter cloth controls several aspects of your system, from the accuracy of filtration to the amount of pressure on either side of the system. So while the unique three-dimensional profile of RPD HIFLO-S allows thicker wires to be used to create fine pore openings, the limited range of pore sizes restricts the weave to a niche group of practical uses.
How Much Does RPD HIFLO-S Cost?
When compared to traditional two-dimensional weaves, the cost of RPD HIFLO is relatively similar. That said, the price you can expect to pay is dependent on your needs.
Factors such as the level of filtration you wish to achieve, the amount of contaminants being filtered, the fluid's viscosity, and the pressure the mesh will be subjected to will all play a role in the overall cost. This is because these are the factors you should keep in mind when fine-tuning the specifications of the mesh.
Compare RPD HIFLO-S to Traditional 2d Mesh Side-By-Side
RPD HIFLO-S is a woven wire mesh weave pattern that stacks two layers of filter cloth and offsets them. This helps create a wire mesh filter cloth that minimizes pressure loss, improves purging capabilities, expands material options, and simplifies specification selection.
As it is the only three-dimensional weave pattern on the market, those who have seen two-dimensional weave patterns, such as DTW-S, as the gold standard may be hesitant. Regardless if you are or not, understanding how RPD HIFLO-S compares to these weave patterns is critical to the decision-making process.
Here at W.S. Tyler, one of our top priorities is to help make the woven wire market as transparent as possible. We do so by sharing the experience and knowledge we've gained over the past 140 years to help you make heads or tails of all the technical information that can sometimes be difficult to decipher.
Read the following article for an in-depth analysis of how RPD HIFLO-S compares to DTW-S, illustrating how three-dimensional wire mesh filter cloth and two-dimensional filter cloth differ:
About Ronnie Brown
Ronnie is the Content Writer for W.S. Tyler and has four years of experience as a professional writer. He strives to expand his knowledge on all things particle analysis and woven wire mesh to leverage his exceptional writing and graphic design skills, creating a one-of-a-kind experience for customers.