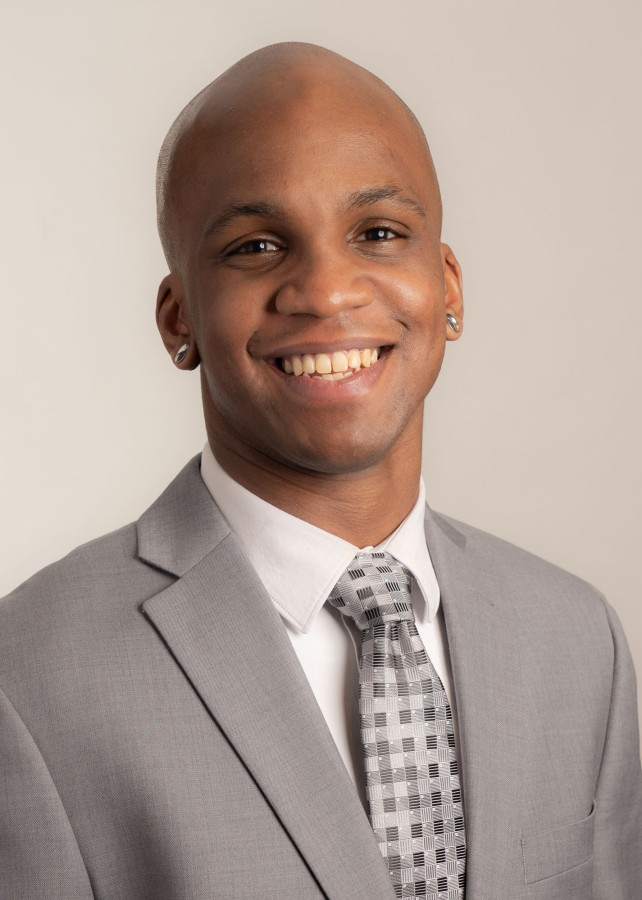 Plastic Injection Molding: What Plastic Can I Use?
When screening and filtering various materials, quality assurance engineers must experiment with various solutions until they find a happy medium between durability and precision. Many often turn to woven wire mesh as its metallic wires form exact pore openings that can withstand a wide range of applications.
To increase the stability of the mesh, many encapsulate it in supporting materials, such as perforated plate. But for those looking for a more budget-friendly solution, plastic injection modeling is a viable option.
As this process involves housing the mesh in molded plastic, a material less durable than materials like perforated plate, it is vital that you employ an appropriate plastic variant. Now, at this point, you're probably wondering what plastic is suitable for you, and we're here to guide the way.
Plastic injection molding parts are just one of many wire mesh solutions W.S. Tyler has spent countless hours perfecting over the past 140 years and is willing to break down the facts surrounding them, so customers know what to expect before investing.
That's why this article, proving an insight into the following in hopes of giving an inside look into why or why not a given plastic variant is right for you:
What plastic injection molding is

The main plastic types used for plastic injection molding

Why it's important to identify the right plastic type
What Is Plastic Injection Molding?
Plastic injection molding is a process in which woven wire mesh is placed into a specialized die and encapsulated by molten plastic, forming a customized fabricated part with a heightened sense of sturdiness compared to standalone mesh. This unique process is used when edge-protecting, a secure seal, joining, or precise forming is needed.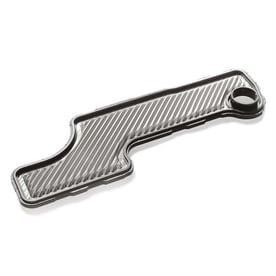 The beneficial qualities that plastic injection molding delivers to the mesh make it ideal when creating speaker covers, oil and fuel filters, and urea filters.
Injection Molding Plastic Types
The plastic used to construct your plastic injection molding part(s) is ultimately determined by the needs of your operation and your industry standards. That said, thermoplastic elastomers, polyamides, and polypropylene are often used to facilitate this process.
Thermoplastic Elastomers
Thermoplastic elastomers are a mix of polymers that carry both thermoplastic and elastomeric characteristics. This particular plastic is widely used as it can withstand a temperature range of -50 ° C to 130 ° C.
It is also known for its ability to deliver different hardness levels, ranging from 5 to 70 shore.
Additionally, its rubber-like properties allow it to be partially colorized, resistant to cuts and tears, and help to deliver maxim elasticity when forming. Thermoplastic elastomers are also known for their resistance to oils, seawater, and various solvents.
Polyamides
Polyamides are polymers, both natural and artificial, that consists of linked amide bonds. With a temperature resistance range of -40 ° C to 100 ° C, this form of plastic is widely used for its high moisture absorption, particularly when air humidity is higher than usual.
Polyamides also have heightened mechanical strength, rigidity, and hardness, making for a long-lasting solution. Additionally, these characters enable it to have a relatively high resistance to heat-related aging.
It even has a noteworthy resistance to fatigue.
Taking this sturdiness a step further, its chemical makeup allows it to be reinforced by fiberglass to deliver maxim dependability. The chemical makeup of polyamides also makes them resistant to various oils, greases, lubricants, and alkalis that are considered weak.
When it comes to colorizing the plastic, polyamides can be fabricated using their natural color; however, they are fully colorable.
Polypropylene
Polypropylene is best defined as a thermoplastic created from the polymerization of the monomer propylene. Contrary to polyamides, this plastic variant is employed by those looking for plastic with low moisture absorption.
That said, much like thermoplastic elastomers, polypropylene is resistant to various chemicals and solvents.
Featuring a temperature resistance range of -0 ° C to 80 ° C, polypropylene is known for having a desirable service life and surface hardness and rigidity. To that end, engineers should note that its high heat resistance and stability are permanent.
Additionally, polypropylene is ideal for applications that call for the use of materials with exceptional electrical insulation properties.
Possibly the most significant differentiating characteristic seen with polypropylene is that it is safe to use around food.
Why Is Selecting the Right Injection Molding Plastic Type Is Important?
The plastic you choose to incorporate into your plastic injection molding parts will ultimately dictate their performance. This is because acknowledging the pros and cons of each potential plastic you can choose from will ensure you select a material that can withstand the elements it will be subjected to when placed into your operation.
That said, factors such as pressure, materials, operating temperature, moisture level, and usage must be considered when identifying a plastic that is right for you.
Achieve Optimal Results With the Right Mesh Alloy
Plastic injection molding parts are hybrid components in which screening media, such as woven wire mesh, is encapsulated by molded plastic. While thermoplastic elastomers, polyamides, and polypropylene are commonly used, the plastic that is employed is up to you and the needs of your operation.
No matter what your operation looks like, the plastic you choose to implement is key to the longevity and effectiveness it will display when integrated into your system.
Now, the plastic used is not the only significant material to keep in mind during the plastic injection molding process. As the mesh is the driving factor to the precision of the screening or filtering of particles, the alloy used to weave your mesh is critical.
When it comes down to brass tacks, W.S. Tyler is woven wire mesh and has been for over 140 years. We enjoy leveraging our years of expertise to help customers control what particles go in or are taken out during operation.
This includes helping customers identify the mesh alloys that provide the assortment of beneficial qualities needed to achieve optimal results, which is why we wrote the following article:
About Ronnie Brown
Ronnie is the Content Writer for W.S. Tyler and has four years of experience as a professional writer. He strives to expand his knowledge on all things particle analysis and woven wire mesh to leverage his exceptional writing and graphic design skills, creating a one-of-a-kind experience for customers.