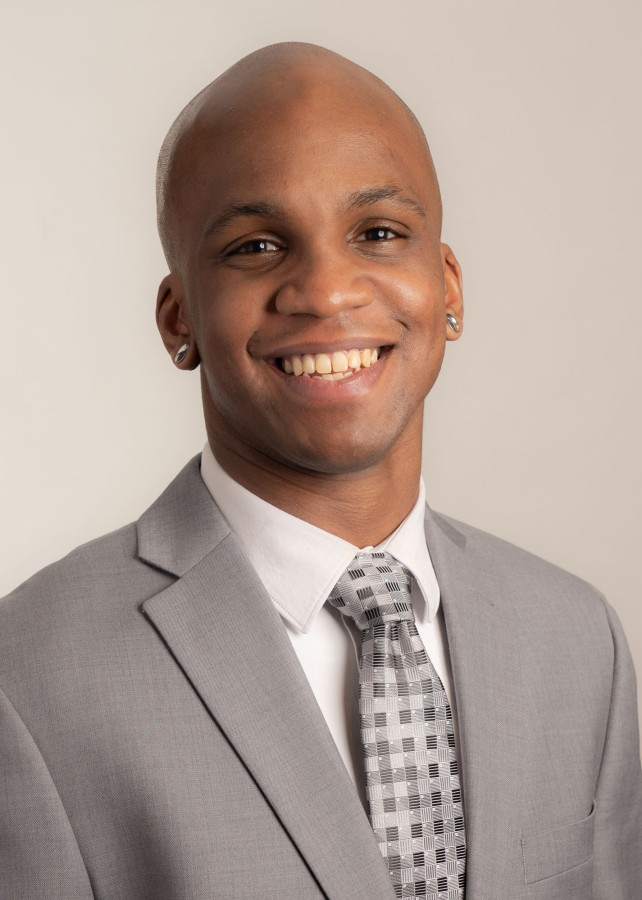 What Is Woven Wire Mesh? (Definition, Forms, and Uses)
Woven wire mesh is one of the most versatile materials in the world, helping to facilitate various operations across countless industries. From enhancing the design of a structure with a dynamic look to filtering out unwanted contaminants, woven wire mesh affects our everyday lives in more ways than one.
But at first glance, it can be hard to truly understand the principles and possibilities of woven wire mesh. This leaves us with the underlying question: what is woven wire mesh?
We understand that woven wire mesh can sometimes be underwhelming, but over the years, we have seen mesh deliver actual results that have revolutionized the operation of our customers.
To that end, we wrote this article to provide insight into:
What woven wire mesh is

How woven wire mesh is made

The form factors of wire mesh

Woven wire mesh applications

How much woven wire mesh costs
What Is Woven Wire Mesh?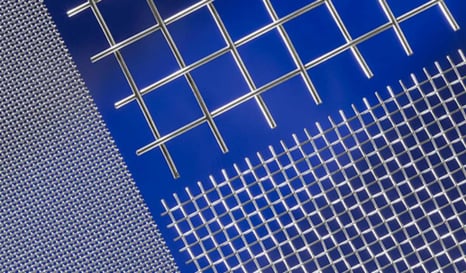 Woven wire mesh, also referred to as woven metal mesh and wire cloth, are rolls, sheets, or components of interlocked metallic wires that undergo a weaving process to take on a specific weave pattern. The number of individual wires used to construct the mesh is pre-determined along with the weave pattern, wire diameter, aperture size, micron rating, width, and length.
How Is Woven Wire Mesh Made?
Woven wire mesh is woven using a specialized weaving loom designed to work with metallic wires. Looms are typically set up to weave 48", 60" or 72" mesh rolls; however, 98" and wider have become available in recent years.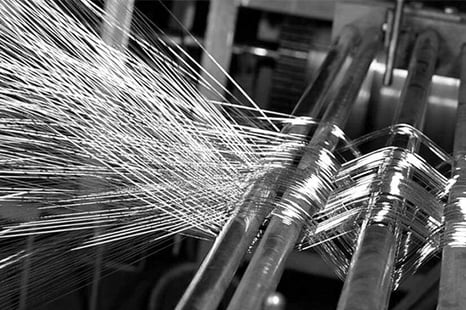 Now, using a weaving technique that is similar to the methods used to weave clothing, the weaving loom works to interlock each individual wire using the tension at each cross-section to keep the mesh intact. To that end, current technology allows for opening sizes ranging from 5 microns to 4".
For a more in-depth overview of how woven wire mesh is made, review the following article:
Understanding Woven Wire Mesh
All woven wire mesh products are woven similarly. That said, wire mesh is available in three form factors, each with its own beneficial qualities.
These forms are square mesh, filter mesh, and architectural mesh.
Square Mesh
Woven wire square mesh is a wire mesh variant that consists of weft and warp wire that share identical wire diameters. It can be woven to plain weave, inter-crimped weave, or pre-crimped weave specifications, depending on your needs.
To that end, square mesh is typically available in wire mesh rolls or cut-to-size mesh panels.
Filter Mesh
Metal mesh filters, also referred to as stainless steel filter mesh, are wire mesh variants in which the network of metallic wires is woven to form peruse and rigid pore openings. Filter mesh is typically designed to remove contaminants from a given substance or extract certain particles to create a filter cake.
When it comes to availability, you can purchase filter mesh in rolls or cut-to-size pieces much like square mesh. Additionally, filter mesh can be fabricated to a specific size and shape to fit your filter system.
Architectural Mesh
Architectural mesh, also known as metal mesh fabric, is best defined as a high-tensile mesh variant used as a design element when strategizing an architectural design process. The mesh is typically constructed from 316-stainless steel up to 80% recycled to remain as sustainable as possible.
It's important to know that while the mesh is rigid enough to provide a safer environment within parking structures, there remains a sense of flexibility when tensioned. This allows it to be applied to almost any structure, regardless of the design parameters of the structure are standard or irregular.
Woven Wire Mesh Applications
Sieve Cloth
When wire mesh is woven specifically to be used in test sieves, it is referred to as sieve cloth. What makes sieve cloth stand out from other mesh variants is the fact that it is woven to a specified nominal opening with a specific wire diameter.
More importantly, it is woven to be complicit with ASTM E11 and ISO 3310-1 standards.
While it is generally reserved to test sieve construction, it can also be applied to large-scale screening operations.
Industrial Mesh
Industrial wire mesh is used to encompass the use of square mesh or filter mesh on a large scale. In other words, anytime wire mesh is purchased in rolls or large quantities of cut-to-size pieces, it is considered industrial mesh.
When it comes to applications, industrial mesh is great for industries that wish to leverage the benefits of wire mesh while handling any custom fabrication in-house. This includes the automotive, medical, and filtration industries.
Screen Printing
Stainless steel wire mesh, when the correct mesh openings are applied, can provide substantial benefits to your screen printing process. When compared to other materials, such as nylon mesh, wire mesh offers enhanced tensioning capabilities, durability, ink distribution, and cost savings.
Fabricated Parts
As stated above, wire mesh can be fabricated to take on a specific size and shape. In order to be considered a fabricated wire mesh part, a value-added service must be added to achieve the desired form.
Now, while the possibilities of what can be achieved with wire mesh are virtually limitless, the most common forms are cut-to-size pieces, deep drawn parts, edged solutions, pressed articles, and cylindrical filter cartridges.
How Much Does Woven Wire Mesh Cost?
Regardless if you are implementing sieve cloth, industrial mesh, architectural mesh, or filter mesh, the factors that influence the cost of wire mesh are fairly the same. This includes the size, shape, mesh specification, quantity, alloy, and layer configuration (fabricated parts).
Any additional requirements, such as DFARS compliance and value-added services, will also factor into the overall cost of the mesh.
Gain Insight Into Wire Mesh Welding
Woven wire mesh is individual metallic wires that are woven to form rolls, pieces, and components of mesh that have precise openings that are used for a wide range of applications. Its versatile properties allow it to be applied to applications such as filtration, particle analysis, architectural, screen printing, and much more.
But to truly create a wire mesh solution that meets your expectation, you should understand the possibilities of welding wire mesh during the fabrication process. This will help you gauge whether the alloy you use will allow for welding or if the welding technique you wish to apply will affect the performance of the mesh.
Over the years, we have come to understand that there is so much more to woven wire mesh than just wire that is woven and seek to enrich our customers with the wealth of knowledge that we have within the walls here at W.S. Tyler.
For more information on what can and cannot be achieved when welding woven wire mesh, refer to the following article:
About Ronnie Brown
Ronnie is the Content Writer for W.S. Tyler and has four years of experience as a professional writer. He strives to expand his knowledge on all things particle analysis and woven wire mesh to leverage his exceptional writing and graphic design skills, creating a one-of-a-kind experience for customers.