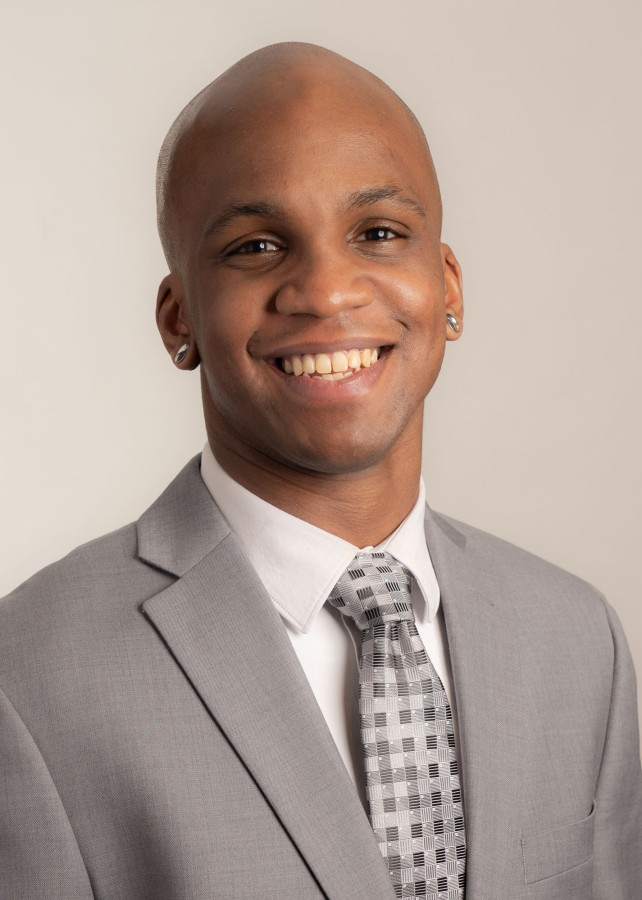 What Is a Plastic Injection Molding Part? (Definition, Benefits, Cost)
Woven wire mesh is widely known for delivering a perfect balance between flexibility, precision, and durability. This is why it's used for a wide range of filtering and screening applications.
But if your process calls for precise filtration in the form of a static filter component that fits a specific housing, can you still leverage the benefit of woven wire mesh? Well, when using plastic injection molding parts, the answer is yes.
But what exactly is a plastic injection molding part, and why might you consider integrating them into your process?
W.S. Tyler has been in the woven wire mesh business for over 140 years and understands that precise pore openings, permeability, and rigidity can make or break a desirable outcome.
To better understand how plastic injection molding can help you achieve this trifecta of precision, this article will discuss:
What a plastic injection molding is

The process used to fabricate a plastic injection molding part

The advantages of using plastic injection moldings parts

The disadvantages of using plastic injection moldings parts

The limitations of plastic injection molding

How much a plastic injection molding part costs
What Is a Plastic Injection Molding?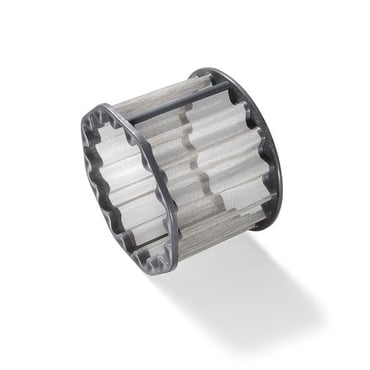 In the world of woven wire mesh, plastic injection moldings refer to hybrid components in which a wire mesh specification is housed in a plastic molding. While the plastic used is ultimately up to you, plastic injection molding parts typically employ thermoplastic elastomers, polyamides, or polypropylene.
Plastic Injection Molding Process
To create a plastic injection molding part, you must first prep the woven wire mesh to ensure it performs as intended. This involves Calendering the mesh to create a thinner and smoother surface, punching and shaping the mesh to ensure the mesh fits the plastic molding.
Once the mesh is prepped and formed, it is inserted into the plastic injection molding machine, and the process begins. This involves determining and setting the parameters of the process, including the amount of plastic each part will consist of, the temperature the plastic will be subjected to, the amount of pressure that will be applied to the plastic, and the amount of time the finished piece will have to cool down.
After the plastic injecting molding machine has successfully encapsulated the mesh within the plastic mold, the entire part is removed from the die. The access plastic, or sprue, is then removed, and you are left with a customized plastic injection molding part.
What Are the Advantages of Using Plastic Injection Moldings?
When compared to similar solutions, the plastic composition of these components stands out as having a lower specific weight. This minimizes the stress on your equipment during operation.
Additionally, because it is made of plastic and woven wire mesh, plastic injection moldings typically feature a higher resistance to corrosion and rotting over time. In turn, this helps make for a more efficient process.
Another critical benefit that plastic injection moldings offer is their ability to insulate electricity.
What Are the Disadvantages of Using Plastic Injection Moldings?
Possibly the biggest disadvantage plastic injection molding parts present when compared to similar solutions is that they have a relatively low mechanical solidity. In other words, there is a lack of sturdiness when looking at the overall structure of the component.
To that end, when subjected to extreme heat, the dimensional stability of the parts is also less stable than other solutions.
Additionally, plastic injection moldings have a relatively high susceptibility to wear and tear. This is especially true when the parts are subjected to increased sunlight and warmer temperatures.
Lastly, because these components rely on plastic housing, they are known to be hard to form. This can be critical for applications that require flexible materials throughout their machinery and operation.
What Limitations Are Associated With Plastic Injection Molding?
If you are considering implementing woven wire plastic injection molding parts into your operation, there are some limitations that you should be aware of.
The main limitation comes in regards to the physical dimensions of the part. Depending on the machinery in use, the part can have a maximum dimension of 270mmx270mm or 500x400mm.
Now, when it comes to the actual production of the parts, there are certain factors surrounding the inquire that can create limitations as well. If the inquiry entails one-off production, coarse wire mesh, or fabric constructed from plastic, the plastic injection molding part(s) cannot be produced.
How Much Does a Plastic Injection Molding Part Cost?
There is no set price when it comes to the overall cost of a plastic injection molding part. This is because case-by-case factors, such as mesh specification, the amount of fabrication needed, and plastic material all play a role in the cost.
That said, plastic injection molding is proven to be much more cost-effective than leading alternatives, such as perforated plate.
To get the best idea of how much you can expect to pay for plastic injection molding components, you should reach out to your wire mesh supplier with the following:
Shop drawings of the part

Wire mesh specifications

The type of plastic to be used

Quality of the order

Any specific standards you must adhere to
Picking the Best Plastic for the Job
Plastic injection molding parts are hybrid forms of wire mesh filters that involve encapsulating wire mesh filter cloth within plastic designed to fit a designated mold. These parts allow operators to utilize the accuracy and durability of woven wire mesh while improving the sturdiness to create a more static component.
But just as finding the right alloy to use to weave your mesh filter is critical to the success of the part, so is the plastic you use. As there are virtually no limitations to what plastic can be, the decision is left to you.
Thus, understanding what options are available and what variables to consider is key to making the best decision for your operation.
Having supplied dozens of industries with dependable filter mesh solutions, W.S. Tyler gets that your process is only as successful as the materials used to fabricate the various components of your tooling arsenal.
For more information regarding what plastic variant you should use for your plastic injection molding parts, the following article will provide insight:
About Ronnie Brown
Ronnie is the Content Writer for W.S. Tyler and has four years of experience as a professional writer. He strives to expand his knowledge on all things particle analysis and woven wire mesh to leverage his exceptional writing and graphic design skills, creating a one-of-a-kind experience for customers.