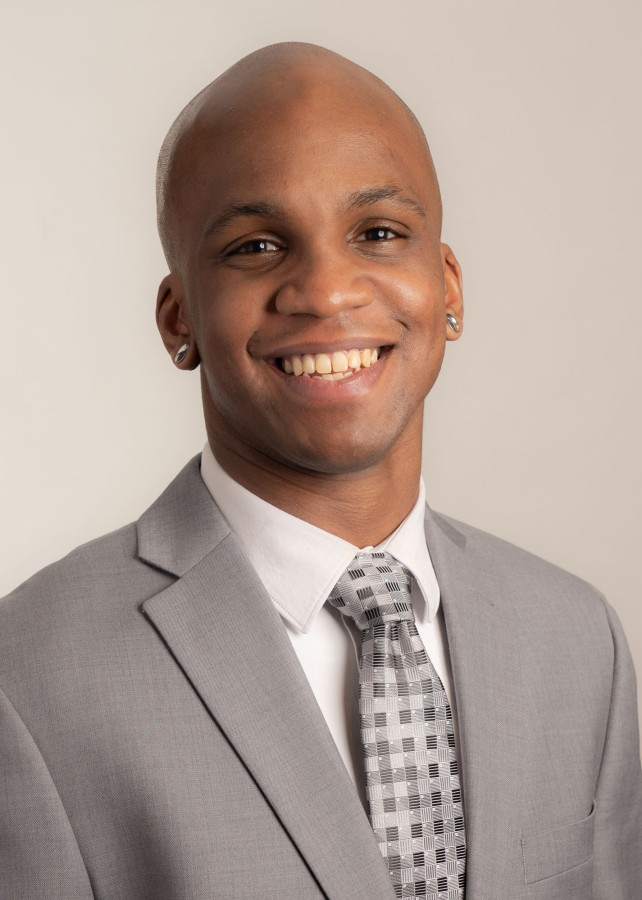 Comparing Filter Media: DTW-S vs. RPD HIFLO-S 3D Filter Cloth
In the world of filtration, it is up to system operators and floor engineers to identify and implement the best possible filtration media. Failure to do so can lead to an increased amount of pressure in the system and an increased amount of energy needed, leading to increased operating expenses.
For years, MINIMESH® DTW-S filter cloth was regarded as the gold standard for various filtration applications throughout the world. But as technology continues to leave its mark on the weaving process used to construct wire mesh filters, we now have state-of-the-art filter media, such as MINIMESH® RPD HIFLO-S filter cloth.
So, how do DTW-S and RPD HIFLO-S filter cloth compare?
Specializing in woven wire filter media, W.S. Tyler is here to walk you through the various filter media's ins and outs on the market to ensure you implement the best possible solution.
With that, this article will cover:
What RPD HIFLO-S filter cloth is
What DTW-S filter cloth is
How the two compare in performance
How the two compare in cost
What applications both filter media can be used for
What is RPD HIFLO-S Filter Cloth?
MINIMESH® RPD HIFLO-S is best defined as a filter cloth medium designed with a 3D form factor that doubles both the pore openings and surface area of a single piece of filter cloth.
This three-dimensional pore geometry offers filtration properties that outperform all previous woven wire filters as their 2D form factor has a limited amount of pore openings. These raise the bar of filtration expectations, making any industrial filtration process quicker, safer, and more efficient.
What is DTW-S Filter Cloth?
MINIMESH® DTW-S is our dutch twilled filter weave that features very thin weft wires that get woven as closely as possible. Its classic 2/2 twilled weave makes for optimal flow-through properties with very small pore sizes.
The unique characteristics of a DTW-S filter classify it as a surface filter where a filter cake forms on the mesh surface. Additionally, DTW-S filter weaves reach a precise separation efficiency and are suitable as a distribution medium due to the high wettability.
How do
DTW-S
and
RPD HIFLO-S
Compare In Performance?
Heat/Corrosion Resistance
Due to its unique manufacturing process, RPD filters are available in various corrosion and temperature resistant alloys. This includes Alloy 310, Inconel 600, Super duplex, Duplex, Hastelloy C22, Titanium.
Now, these alloys can only be so fine. Because DTW-S requires very fine wires to achieve its tight characteristics, it is impossible to weave these filters with the most corrosion and temperature resistant alloys.
Service Life
Due to the depth structure of RPD filter cloth (3D vs. 2D), it can reach very high separation efficiencies without rapid binding. This means it can achieve longer filtration cycles between cleaning intervals.
As a result, RPD HIFLO-S filters provide longer filter service life.
Durability
DTW-S filters are thicker and much more mechanically robust than RPD filters. Considering the tight pore distribution of DTW filters allows them to provide an exact separation effect, its mechanically robust qualities enable it to be scrapped without compromising the integrity mesh specifications.
This is particularly ideal when harvesting filter cake.
Flow Rate
Possibly the biggest advantage RPD HIFLO-S has over DTW-S is the flow rate it offers.
DTW filters were the Gold standard in the filtration world for decades with excellent separation performances. That said, because RPD HIFLO-S offers a form that creates double the amount of pore openings, these state-of-the-art filters are proven to deliver twice the permeability of any DTW-S filter with the same pore size.
As a result, you get a much better flow when an RPD HIFLO-S filter is used.
Cleanability
The same properties that allow RPD HIFLO-S filters to offer optimal flow enable it to be cleaned with ease. This is because it can be purged with minimal pressure, removing particles that may have gotten plugged.
On the other hand, DTW-S filters are woven in a way that creates more blocked areas and hard to reach areas. This makes it much harder to clean and requires noticeable more pressure to purge.
Pore Size
Despite all the many differences between RPD HIFLO-S and DTW-S filter cloth, the pore size your filtration system requires is one of the most vital deciding factors. That said, RPD HIFLO-S filter cloth has a pore size range of 5 to 40 microns, whereas DTW-S filter cloth has a pore size range of 7 to 120 microns.
What Are The Cost Differences?
There is little to no variance when it comes to the cost of MINIMESH RPD HIFLO-S and MINIMESH DTW-S filter cloth.
That said, the price of the MINIMESH filter cloth variants discussed in this article depends on several factors, including the level of filtration needed, the number of contaminants that are present in the substance(s) you work with, the viscosity of the substance(s) being filtered, and the pressure present in your system.
Applications
Despite having several profile and performance differentiating factors, RPD and DTW filters can be used for the same applications. Which one you use ultimately comes down to the needs of your filtration system and techniques during your process.
Having said that, both filter variants can be used for:
Water filtration
Gas and oil filtration
Engineering pharmaceutical drugs
The filtration of viscous substances
Plastic Filtration
Aerospace applications
Select The Right Filter Media
Filter system operators, alongside floor engineers, are continually seeking to enhance their filtration process's efficiency in hopes of increasing product turn out while decreasing energy use and expenses. The easiest way to do this is by experimenting with different filtration mediums on the market until the desired level of filtration and flow rate are achieved.
This is where MINIMESH® DTW-S filter cloth and MINIMESH® RPD HIFLO-S filter cloth come into play.
MINIMESH® RPD HIFLO-S is a 3D filter cloth that has double the pore openings and double the surface area of a standard piece of filter cloth. This allows RPD HIFLO-S to provide a flow rate not seen in any other filter media on the current market.
MINIMESH® DTW-S is a dutch twilled filter weave that features very thin weft wires to provide the tight pore distribution needed to generate an exact separation effect.
Despite the many differentiating factors presented in this article, it is important to know that your operation's specific needs determine which filter media is right for you.
If your operation requires a heat/corrosion-resistant filter below 40 microns, RPD HIFLO-S is the filter cloth for you. On the other hand, if you have a more straightforward filtration operation or require a reliable filter that exceeds 40 microns, DTW-S is the ideal solution.
With over 140 years of filtration experience, W.S. Tyler is here to ensure you employ a filtration solution that will improve efficiency and reduce costs.
For a more in-depth look into the technical details surrounding MINIMESH RPD HIFLO-S filter cloth, review our Doubling Filtration Flow With The Same Filter Pore Size White Paper. To determine if MINIMESH RPD HIFLO-S filter cloth is right for you, check out our MINIMESH Filter Cloth Weave Type Calculator.
About Ronnie Brown
Ronnie is the Content Writer for W.S. Tyler and has four years of experience as a professional writer. He strives to expand his knowledge on all things particle analysis and woven wire mesh to leverage his exceptional writing and graphic design skills, creating a one-of-a-kind experience for customers.