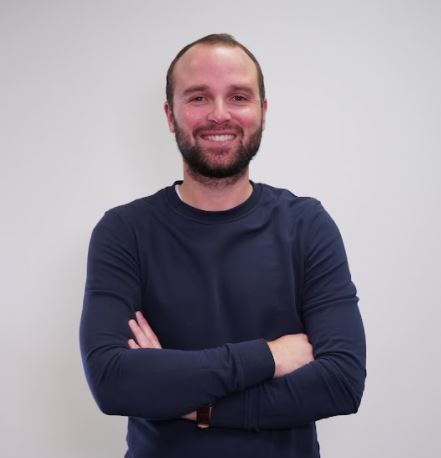 What Is Solid Liquid Filtration? (Definition and Fundamentals)
Have you ever drunk from a bottle of water and stopped to give yourself peace of mind by ensuring that there aren't unwanted particles in the water? Well, odds are you have never encountered a situation where you discovered said particles.
This is because of filtration.
But not just any old form of filtration. When liquid is involved, this often involves solid-liquid filtration.
As there are so many different variations of filtration used today, the lines are sometimes blurred, making it hard to make heads or tails of any of them. Fortunately, W.S. Tyler has been a prominent manufacturer of fine woven wire filter cloth for over 150 years and has helped customers integrate wire mesh into virtually all forms of filtration.
That said, we understand that you are here to gain a better understanding of solid-liquid filtration specifically, and have included the following in this article:
What solid-liquid filtration is

The fundamentals of solid-liquid filtration

How particle size affects solid-liquid filtration
What Is Solid Liquid Filtration?
Solid-liquid filtration is best defined as the separation of solids within a liquid in which a filter medium, such as woven wire mesh, is used in the process. This is commonly confused with solid-liquid separation, which is the same process except a filter medium is not used.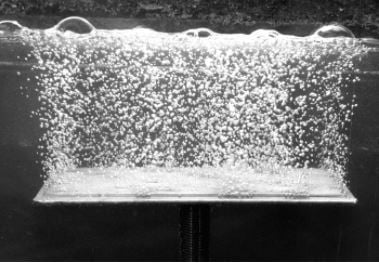 Now, when talking filtration, there are three key fundamental factors to understand: straining, cake filtration, and depth filtration.
Major Applications for Solid Liquid Filtration Include:
Process Industries

Food and Beverage

Pharmaceutical

Military

Transportation

Mining

Household

etc
Key Properties of Solid Liquid Filtration
The first step towards achieving optimal solid-liquid filtration is identifying what materials you are trying to filter and what the properties of the individual particles are. It is essential to know that the same material can behave differently in different processes.
Now, when looking at the individual particles of the material, the properties you should look for include:
Size

Concentration

Flocculation

Chemical Composition

Density

Charge

Shape

Strength

Abrasiveness

Etc.
To that end, you must also consider the liquid the material is submerged in. That said, when looking at the liquid, the properties you should look for include:
Viscosity

Chemical Composition

Density

pH

etc
Now, most of these parameters need to be measured. To ensure your process is accurate and reliable, you must pay attention when equipment suppliers claim specific performances or properties without proving them.
W.S. Tyler goes through a third-party organization, Whitehouse Scientific, to verify the mesh specifications of our MINIMESH filter cloth via glass bead testing.
Find out more about glass bead testing and how it solidifies the accuracy of wire mesh in the article below:
Particle Size in Solid Liquid Filtration
When developing and implementing solid-liquid filtration methodology, there are a few parameters regarding particle size that you must take into consideration. These parameters include the size of your particles, particle agglomeration, and particle size distribution.
Particle Size
When classifying particle size, a good rule of thumb to follow is particles larger than 50 microns are considered big, particles 10 micron down to 1 micron are considered small, and particles smaller than 1 micron are considered fine. To that end, the smaller a particle gets, the harder it becomes to filter.
Particle Agglomeration
During solid-liquid filtration, the size of agglomerated particles plays a more critical role than the size of individual particles. Individual small particles are more difficult to filter than small particles that form an agglomerate.
Particle Size Distribution
The purpose of a particle size distribution curve is to determine how many fine particles are mixed with larger ones and if the particle sizes are, for the most part, uniform. Material with a larger distribution curve has the tendency to form tighter filter cakes, is harder to filter, and has an increased chance of plugging the filter medium faster.
Read the article below for an in-depth breakdown of what a reliable particle size distribution curve entails:
Screen All Particles Efficiently With the Right Weave
Sold liquid filtration refers to the process in which a filter medium is employed to screen certain particles from a liquid. While there are several aspects to the process, you must be mindful of the viscosity of the liquid as well as the size of the particles being filtered.
Now, implementing a filter medium involves selecting a solution that delivers desirable accuracy and throughput. When working with woven wire mesh, this starts with identifying a weave pattern that accommodates your needs.
W.S. Tyler has helped customers navigate the world of filtration for over 150 years. During this time, we spared no effort in developing a process that ensures you find a filter cloth weave that meets and exceeds your filtration expectations.
With that, to begin learning about the various weave patterns and how they differ in performance, read the following article: