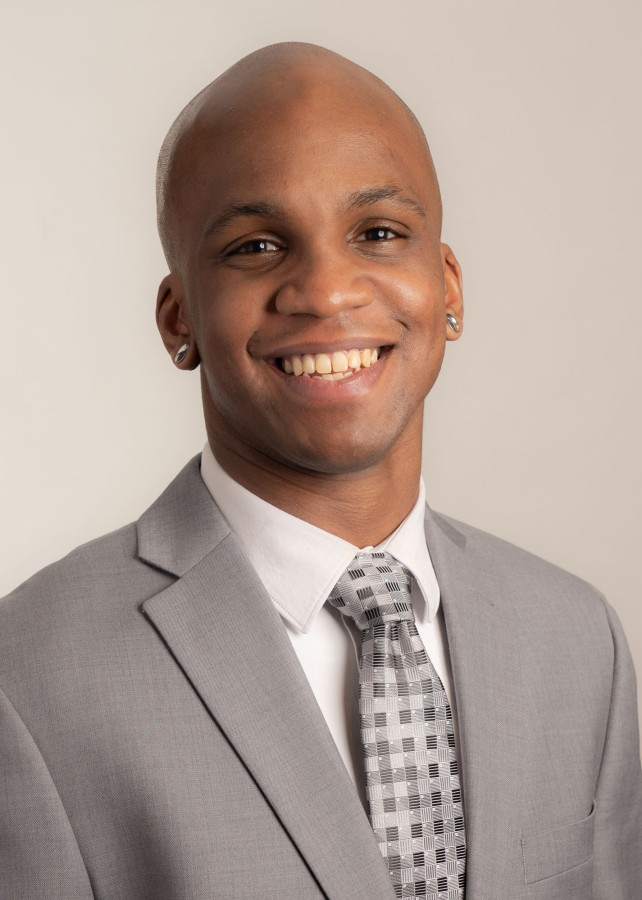 Choosing the Right Wire Cloth Filter Alloy
Developing an efficient filter system is dependent on the filtration system operators and floor engineers employing different components that deliver optimal filtration capabilities while maintaining specific throughput levels. Doing so requires implementing a filter medium that is durable enough to withstand both the particles being filtered and the conditions within the filter system.
Wire mesh filter cloth is often used for demanding filtration operations as it offers the customization needed to ensure it can withstand your filtration requirements. To that end, the ability to use various alloys to produce woven wire filter cloth is the foundation of the benefits it can bring to virtually any filtration operation.
So, are you using the right alloy to design your filters?
For over 140 years, W.S. Tyler has been a prominent wire mesh filter cloth supplier dedicated to learning how our customers' operations work to help them identify the best possible solution.
To help maintain this tradition, we created this article to help you better understand:
What wire mesh filter cloth is

What the term alloy refers to

What alloys are used to construct wire mesh filter cloth

How you can determine what alloy to use



What Is Wire Mesh?
Woven wire mesh is best described as a calculated arrangement of metallic wires, running in the horizontal and vertical direction, that form precise pore openings after undergoing a stringent weaving process. It is a prominent material in a wide range of applications as the weave type, wire diameter, pore size, and mesh count are calculated to ensure desired results are achieved.
As it is often applied as a filtration medium, you also have the option of selecting several alloys to construct your mesh. This ensures maximum durability when you use formed wirecloth filters in your filtration system.
What Is an Alloy?
Alloys are metallic mixtures of either a single or several elements. When a metal is combined with additional elements, the resulting alloy is often more durable than singular metals.
What Wire Mesh Alloys Are Available?
In the world of woven wire mesh, there are five predominant alloys used. They are copper, nickel, stainless steel, heat-resistant alloys, and aluminum.
Copper
Cooper alloys work well as heat and electricity conductors that are resistant to the atmosphere and seawater. That said, copper has a poor resistance to cyanides, halogenides, and ammonia.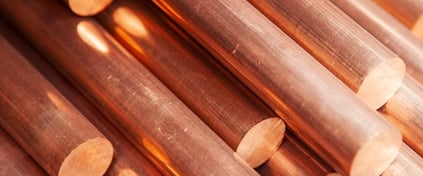 Copper-tin alloys, such as Phosphor Bronze, are known for their ability to withstand everyday wear and tear. They feature great emergency running qualities that work well when applied as bearings.
Cooper-zinc alloys, such as brass, are commonly used to construct test sieves and various filter components. They are, however, prone to crevice corrosion when exposed to ammonia.
Popular Variants:
Brass
Copper
Phosphor Bronzes
Nickel
Nickel presents great resistant qualities, maintaining optimal performance even when subjected to halogenides, caustic alkalines, and various organic compounds. It also works well as an electrical and heat conductor.
That said, what makes nickel stand out is its magnetic conductivity.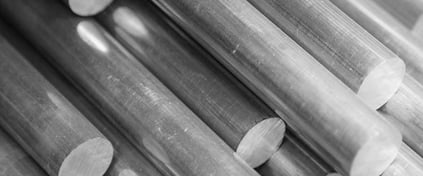 When nickel-based alloys are employed, it's typically because the filter cloth needs to be designed following specific criteria. These particular alloy constituents merge qualities that withstand exposure to acids and lyes with qualities that withstand exposure to extreme temperatures.
Popular Variants:
Nickel 200
Monel (1) Alloy 400
Stainless Steel
Stainless steel alloys are durable materials that are proven to withstand corrosion under atmospheric conditions. That said, the surface is subject to discoloration when exposed to high temperatures as they are not particularly resistant to high-temperature oxidation.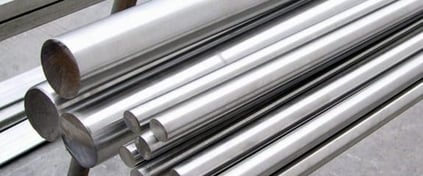 Now, when the mesh must be welded, low carbon stainless steel should be used as carbon is known to absorb heat, hindering the welding process.
Popular Variants:
Type 304
Type 304L
Type 316
Type 347
Type 430
Desptie the handful of stainless steel variants, 304 and 316 are the most widely used which is why we created the following article comparing the two:
Heat-Resistant Alloys
Heat-Resistant alloys are classified by their ability to withstand extreme temperatures up to 2,375°F (1,300°C) while also resisting heat waste. This includes exceptional resistance to high-temperature corrosion.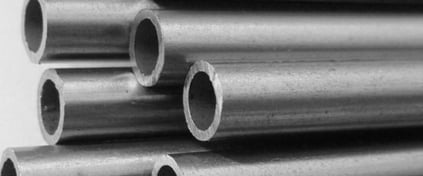 Popular Variants:
Ty-Chrome 1
Ty-Chrome 5
Inconel (1) Alloy 600
N-155 (3)
Rene 41 (6)
Elgiloy (3)
Incoloy (1) Alloy 800
Hastelloy (3) A, B, C
Aluminum
Aluminum is widely known for being soft and light yet highly resistant to corrosion. It is often fused with magnetism to create an aluminum-based alloy that is stronger than high-grade aluminum.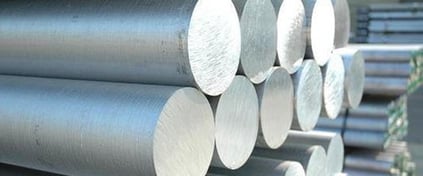 Popular Variants:
1100 Aluminum (pure)
Alclad 5056 (4)
5056 Aluminum


What Mesh Alloy Should I Use?
Several properties should be considered when selecting an alloy to use when designing a formed wire mesh filter cloth piece. These properties include the alloy's electrical conductivity, hardness, heat resistance, corrosion resistance, and ductility.
That said, these properties all play into one thing: the particles you are filtering. This means the alloy you use depends on the properties of the filter cake formed in your filter system.
How Should You Weave Your Wire Cloth Filter?
Wire mesh filter cloth is a predetermined arrangement of metallic wires that undergo a centuries-old weaving process to form the precise pore openings adequate filtration calls for. While filter system operators and floor engineers can customize all parameters of a wire cloth filter, the alloy used stands as most important as it will play the most significant role in how durable the filter is once subjected to the elements within your filter system.
But once you determine what alloy will work best, you must then identify a weave type suitable for your needs. The weave type ultimately affects the total filtration surface area of the filter, which directly affects the flowrate throughout your filter system.
Having been a prominent wire mesh filter cloth supplier for over 140 years, W.S. Tyler strives to ensure your filtration system delivers consistent optimal results as efficiently as possible.
For more information on what weave type may be right for you, read our article "Choosing the Right Stainless Steel Mesh Filter" or fill in our weave type generator to the best of your ability.
About Ronnie Brown
Ronnie is the Content Writer for W.S. Tyler and has four years of experience as a professional writer. He strives to expand his knowledge on all things particle analysis and woven wire mesh to leverage his exceptional writing and graphic design skills, creating a one-of-a-kind experience for customers.