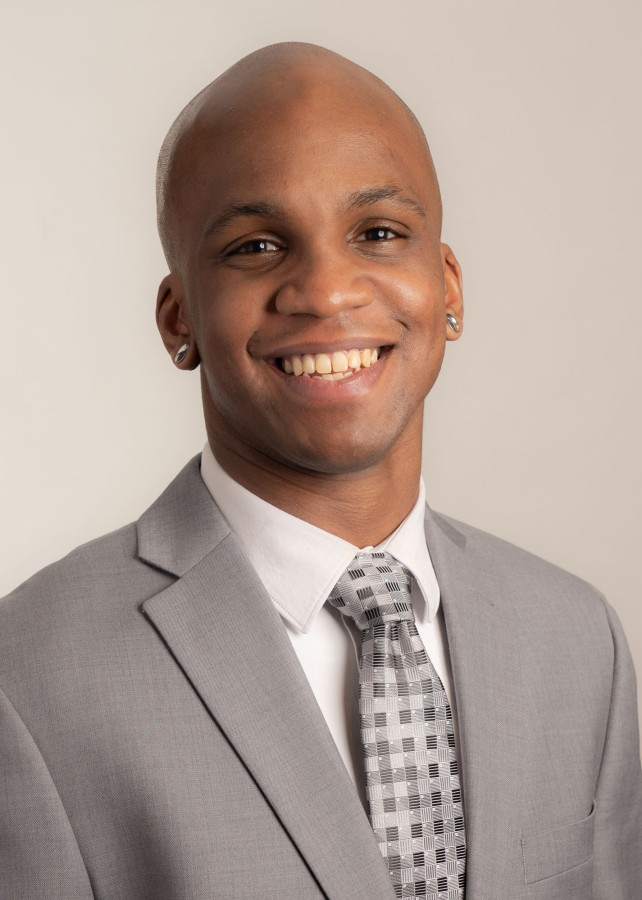 What Is a Woven Wire Chromatography Filter Plate?
Chromatography is an analytical chemistry process used to break down the various elements of a given mixture. Manufacturers often integrate it into their quality control program to ensure the products being produced meet and exceed the expectations of the end user.
Now, there are several elements that go into a productive a reliable chromatography process. As it controls how effectively the elements of the mixture are separated, selecting a suitable filter media is key.
But with so many filter media to choose from, such as woven wire filter discs, this can be a daunting task. That said, are woven wire filter plates the solution your chromatography process needs?
W.S. Tyler has been helping customers leverage the capabilities of woven wire mesh to overcome the roadblocks that hinder their process for over 150 years.
With that, we wrote the following article to give you a basic understanding of how woven wire filter plates can fit your chromatography operation. You will learn the following:
What Is a Woven Wire Filter Plate?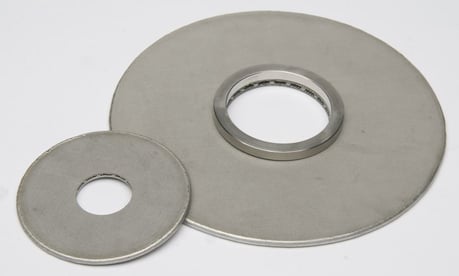 A woven wire filter plate is a woven wire mesh component designed to screen and separate solid particles from a liquid or gas. In chromatography, they are used to separate the various chemical or physical properties of a given substance.
Typically, a filter plate is fabricated from a specific mesh specification cut, shaped, or otherwise formed to fit a chromatography column.
To ensure peak performance and longevity, W.S. Tyler fabricates chromatography filter plates out of POROSTAR®, a sinter-bonded filter plate. POROSTTAR is fabricated using three to seven layers of variating mesh specifications that are sinter-bonded together, forming a highly durable, highly precise filter media.
To learn more about POROSTAR and its capabilities, read the article below:
How Do Woven Wire Filter Plates Work?
Woven wire filter plates are particularly applicable to column chromatography. When applied correctly, woven wire filter plates stabilize the process, working to separate each element accurately.
This is possible as the precise pore openings of the woven wire afford uniform flow, promoting even separation. At the same time, the woven wire structure works to evenly distribute pressure loads.
As the substance flows through the mesh, the exact ore openings ensure efficient particle retention with minimal chance of blinding and clogging.
What Are the Benefits of Woven Wire Chromatography Filter Plates?
One of the most significant advantages of woven wire filter plates is the precise, uniform pore openings throughout the weave. Because the pores are accurate within tight tolerances, the uneven flow rate is minimized, and consistent results are easily achieved.
The level of accuracy provided by woven wire also delivers optimal particle retention. In turn, larger particles are stopped, preventing them from reaching the chromatography column and potentially skewing your results.
Due to woven wire's open nature, more samples can be loaded at once. This is particularly useful for larger operations that want to increase sample volumes without hindering flow rate.
Often constructed with either a 316 or 904 stainless steel, woven wire chromatography filter plates are inherently durable. This ultimately translates to longer lifespans making it cost-effective in the long run.
No matter what your process looks like, the need to clean your filter media is inevitable. Woven wire's durable stainless steel construction allows for seamless cleaning and backflushing.
The most appealing aspect of woven wire, compared to other filter media, is its customization option. Virtually every aspect of woven wire, from the pore size to the wire diameter to the alloy, can be customized to ensure your needs are well accommodated.
What Are the Disadvantages of Woven Wire Chromatography Filter Plates?
When working with woven wire, one of the biggest concerns is how compatible the material is with the solution. While stainless steel woven wire is relatively chemically inert, there are a handful of solvents often worked within the industry that can cause premature faults in the mesh.
These faults ultimately hinder the performance of the filter plate.
As stated above, woven wire is known to optimize the particle retention of your process. However, the characteristics of the material leaves can leave it vulnerable to clogging and blinding, especially when large volumes of impurities are present.
Decreased flow rate, troublesome backpressure, and increased downtime can all result from clogged mesh.
As 316 and 904 stainless steel are the primary alloys used to fabricate woven wire filter plates for chromatography, you may run into temperature limitations. This mainly concerns applications that subject the filter plate to extreme conditions.
Pick a Filter Plate Specification Right for You
Woven wire filter plates are often used in the chromatography industry to help facilitate the separation of the physical and chemical properties of a particular mixture. Unique in nature, woven wire delivers precious levels, particle retention, sample load volumes, durability, cleanability, and customization to make it stand out among the most widely used filter media used in the industry.
Now, if you find woven wire filter plates to be a potential solution, your next steps are to understand the POROSTAR specifications that you can use to construct your next filter plate. Understanding what each speciation has to offer will help ensure you achieve the performance you need.
Having helped customers under the ins and outs of woven wire mesh for 150 years, W.S. Tyler strives to help make the world a cleaner, safer world by helping you address the frustration and uncertainties about the filtration aspect of your process.
To begin learning more about the POROSTAR specifications available to you, read the following article:
About Ronnie Brown
Ronnie is the Content Writer for W.S. Tyler and has four years of experience as a professional writer. He strives to expand his knowledge on all things particle analysis and woven wire mesh to leverage his exceptional writing and graphic design skills, creating a one-of-a-kind experience for customers.