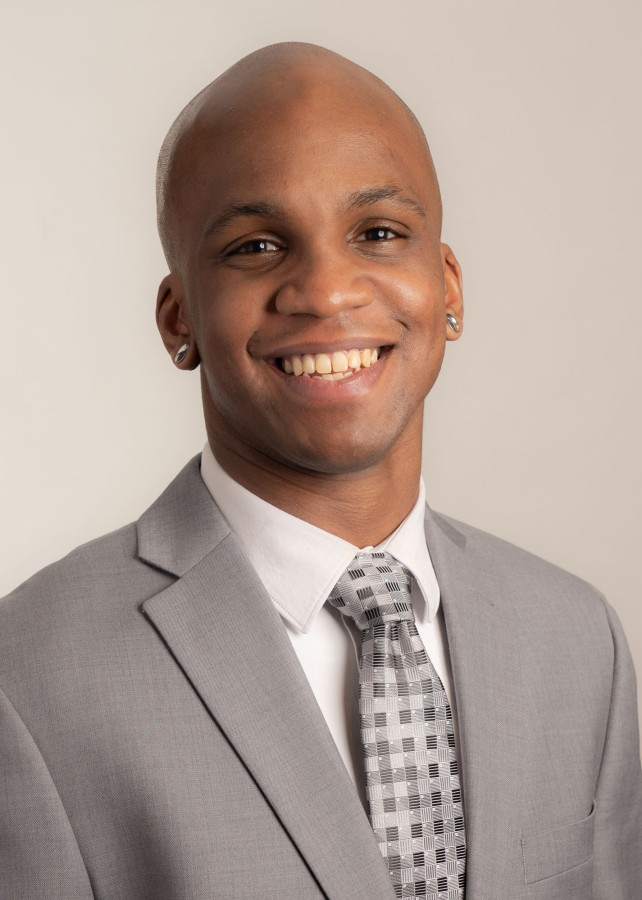 Woven Wire Filter Cloth in the Medical Industry
There are several devices in the medical industry that rely on adequate filtration to work as intended. To ensure patient safety and customer satisfaction, manufacturers must explore the several different filter media on the market to implement a filter that balances overall price with performance.
Stainless steel wire mesh filter cloth is often used, as it provides the durability and corrosion resistance needed to properly filter out the impurities and chemicals found in medical devices.
But how exactly is woven wire mesh applied in medical devices?
As prominent leaders in the world of filter cloth production, W.S. Tyler's mission is to help you better understand how woven wire filter cloth works to provide results that other materials cannot achieve.
To help with the learning process, this article will focus on:
What woven wire mesh is

Why woven wire mesh should be used in medical devices

How woven wire mesh is applied in the medical industry

The limitations associated with woven wire filter cloth

How much you can expect to pay for woven wire filters


What Is Woven Wire Mesh?
Woven wire mesh is best defined as a sheet of individual metallic wires that undergo a centuries-old weaving process to form precise mesh openings. Prior to being woven, all specifications are predetermined to ensure the wire cloth provides desirable results.
This includes:
wire diameter

opening size

weave type

mesh count
Various alloys can be used to construct woven wire mesh; however, 300 and 400 series stainless steel are the two predominantly used alloys. This allows wire mesh to be formed to accommodate the various medical devices on the market without sacrificing durability or filtration capabilities.
Why Use Woven Wire Mesh?
In today's medical devices, manufacturers employ various filter media to filter out impurities, disperse particles evenly, and separate particles. Currently, the four most widely used filtration materials are plastic, textile, paper, and woven wire mesh.
That said, the customizable qualities of woven wire mesh make it the most versatile.
As stated above, various elements of wire mesh, such as the alloy used, wire diameter, and mesh count, can be altered to fit your operation. This level of customization allows for heightened filtration accuracy that cannot be achieved with any of the other materials.
The stainless steel makeup of woven wire mesh also makes it the most durable filter media commonly used. This durability is particularly beneficial when the filter must process high volumes of various impurities and when subjected to high-pressure situations.
How Is Woven Wire Mesh Applied?
Woven wire mesh can be employed as a filter cloth in virtually any device to facilitate filtration at any level. Three popular applications of woven wire filter cloth in medical devices include powder inhalers, blood filters, and respirators.
Powder Inhalers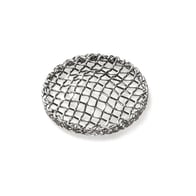 Woven wire mesh is implemented in powder inhalers as rolled-edge pieces referred to as inhaler sieves. These sieves serve two purposes: two hold the medication capsule in-place within the inhaler and facilitate an even distribution of medication with each use.
The sieve's rolled-edged profile prevents it from becoming logged in the inhalers, allowing it to be used within an automatic production line when assembling the inhaler. This unique profile also helps ensure the sieve's mesh specifications remain intact after multiple uses, ensuring patient safety.
Having a rolled-edged keeping the form of the sieve in place, manufacturers need not apply heat treatment to the sieves, making them a cost-effective solution.
Blood Filters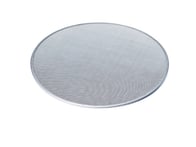 Harmful particles referred to as micro-aggregates are commonly found in blood reserves and must be adequately removed before being administered to a recipient to avoid health concerns. Reaching a pore size of 18 microns, wire mesh filters work to collect these micro-aggregates while preserving the membranes throughout the filtered blood.
Additionally, blood filtration is essential to the medical industry as it facilitates the process of separating different elements, such as plasma, that are needed to help others.
Respirators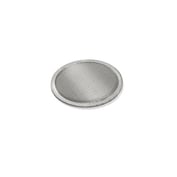 Respirators are vital instruments used in intensive care units that are used to supply patients in need with oxygen. Woven wire disks and blanks are employed in the production of these devices to ensure respirable particles are filtered out.
This leaves patients with a source of pure, high-quality oxygen.
During production, the mesh itself is heated to over 1000 C, removing all remnants of grease. This ensures the wire mesh pieces remain free of foreign particles, increasing the level of patient safety.
What Limitations Are Associated With Woven Wire Mesh Filter Cloth?
As it is fully customizable, there are very few applications woven wire filter cloth can't handle. That said, there is one limitation you should be aware of when having wire mesh products fabricated.
During production, filter cloth is often deep-drawn to ensure adequate performance. To prevent damage, a ratio in which the depth of the draw cant exceed the filter's diameter must be followed.
For instance, an inhaler sieve with a 1-inch diameter cannot be drawn 2-inches as there is not enough material. To that end, any draw measurement up to 1-inch would work.
How Much Does Woven Wire Mesh Cost?
Woven wire mesh filter cloth is typically made to order to best accommodate the specifications you require. It is for this reason that the overall cost of filter cloth is dictated by several factors.
These factors include:
Layer configuration

Size

shape

Mesh specifications

Quantity

Fabrication time
To a better idea of how much you can expect to pay for a wire mesh filter, you can request a quote by navigating to our contact us page, calling us at 1-800-321-6188, emailing us at info@wstyler.com, or reaching out via our interactive chatbot in the lower right-hand corner of the screen.
Customization Made Easy With Heat Treatment
Woven wire filter cloth consists of individual wires that are woven to create a sheet of mesh that features exact pore sizes. As it is one of the most accurate, durable materials on the market, it is employed in dozens of medical devices.
With that being said, you must understand all aspects of the fabrication process so you can properly communicate with the supplier producing your mesh filter. A vital step in the fabrication process is heat treating your mesh as it allows your mesh to be formed during production and hold its form once it's installed into its designated device.
With over 140 years of woven wire mesh experience, W.S. Tyler strives to learn how your device works to better help you integrate wire mesh filter cloth as efficiently as possible.
To learn more about the heat treatment methods that you can apply to woven wire mesh, read the following article:
About Ronnie Brown
Ronnie is the Content Writer for W.S. Tyler and has four years of experience as a professional writer. He strives to expand his knowledge on all things particle analysis and woven wire mesh to leverage his exceptional writing and graphic design skills, creating a one-of-a-kind experience for customers.