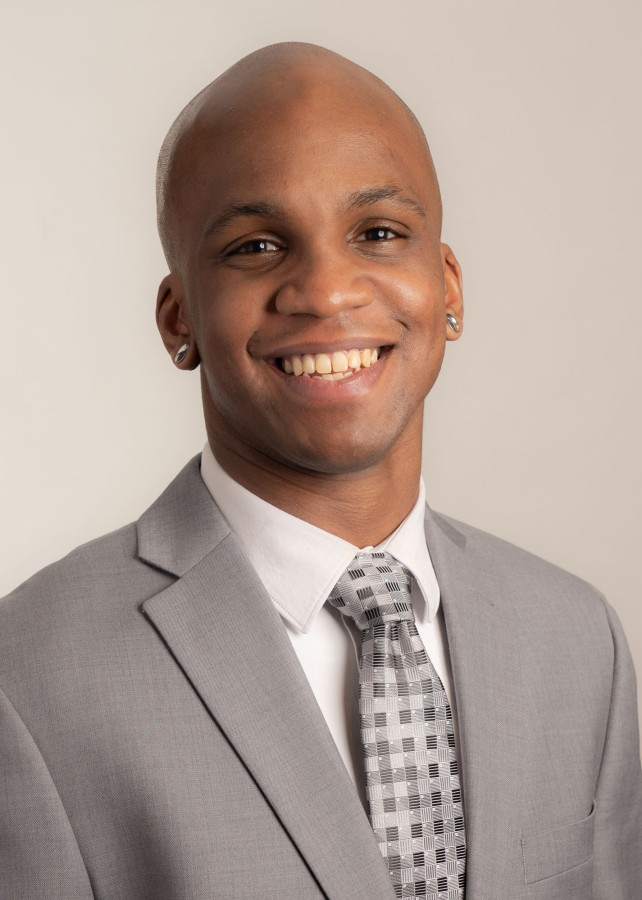 How to Avoid Particulate Contamination in Particle Size Analysis
Maintaining reliable quality control protocols allow product manufacturers to ensure a product complies with the desired standard of quality and consistency. Reliable quality control is highly dependent on testing a representative sample, which is a portion of material that genuinely represents the material that will be used in the final product.
So how do you prevent particulate contamination in your representative sample?
For 140 years, W.S Tyler has been a pioneer of the particle size analysis industry and is here to provide you with the ins and outs of how to properly handle the sample being analyzed.
This article takes a deep dive into what a contaminated sample is, the leading causes of particulate contamination, and the steps you can take to preserve the integrity of your material.
What Is Particulate Contamination?
Particulate contamination is best described as a representative sample that contains foreign particles, such as biological matter from animals, metal shavings, and clothing fibers, that are not a part of your particle size analysis process.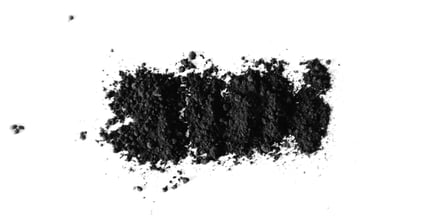 When looking at industries that produce consumable products, such as the food and pharmaceutical industries, preventing sample contamination is key. Failure to implement best practices can lead to costly lawsuits and, more importantly, harm those who consume the products.
This does not mean industries that produce non-consumable products, such as the plastics industry, shouldn't be mindful of contaminants in their sample material. For example, if a manufacturer that produces plastic goods uses contaminated material, there is a chance the product won't function properly and have to be recalled.
No matter how you look at it, particulate contamination will have a negative impact on your process if not addressed appropriately.
How Are Contaminants Detected in a Sample?
A lot of the time, you'll be able to discern contaminants in your material visually. If you are conducting a test sieve analysis or using one of the digital particle analysis methods, your test sieves will tell the story.
When you run a contaminated representative sample through a sieve stack, there will be sieves in the stack with an abnormal accumulation of material in them. The distribution curve of the test will be another key indicator that the sample material contains unwanted contaminants that need to be addressed.
Three Main Causes of Particulate Contamination
Now that we have explained what a contaminated sample is, we must analyze how contaminants make their way into the sample. Here are the three leading causes of a contaminated sample:


1. Faulty Equipment
Earlier in the manufacturing process, when raw material is manipulated into a more manageable form, parts within the machinery being used can become faulty or break down. As a result, debris, such as metal shavings and fragments, make their way into the material.
2. Insecure Storage Facility
Most manufacturing facilities have some sort of storage system in place to hold material that has yet to be processed. No matter how hard you try, dust, mice, and bugs tend to find a way into the storage system and contaminate the material in some way.
In order to preserve the safety of the end-user, these contaminants must be filtered out and prevented, especially in the food and pharmaceutical industry.
3. User Error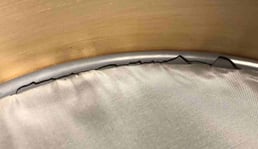 The most common cause of particulate contamination is user error. When an operator is testing a representative sample, there are several steps they must take to ensure the sample represents the material that will be used in the final product.
Failure to clean testing equipment, improper use of testing equipment, and working in an unsanitary environment are all ways in which user error can lead to a contaminated sample.
How Do I Prevent Particulate Contamination?
Having explained the three leading causes of particulate contamination, you may be curious as to how you can prevent your representative samples from becoming contaminated.
Let's take this time to review some of the best practices that prevent sample contamination.
Equipment Inspections
Preventing particulate contamination starts with the equipment you use.
By simply inspecting the tools and instruments that you use, keeping the moving parts well lubricated, and replacing worn parts, you can prevent debris that wasn't thoroughly cleaned off and pieces that may break from mixing into the sample during the analysis process.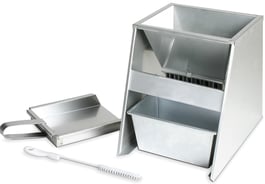 Secure Your Storage Facility
As stated above, a variety of different contaminants often find their way into the area that stores material that has yet to be processed.
The best way to prevent storage contamination is to check for holes that mice and insects can use to get inside, air drafts, and leaks. If any of these factors are discovered, they need to be sealed as soon as possible.
Even when inside the storage facility, you'll want to keep the material covered to the best of your ability until it is ready to be processed.
Train Your Staff
As user error is the most common cause of particulate contamination, it is recommended that you train your staff properly before testing material. For quality assurance, trained personnel should be reevaluated regularly.
A well-trained staff member should be: labeling material properly to prevent mix-ups, handling the equipment with care to prevent untimely wear and tear, and cleaning both the equipment and test surfaces to prevent previously tested material from contaminating new material.
Become a Particle Size Analysis Expert With Us
The representative sample used in your particle size analysis process can make or break the dependability of your quality control protocol. This means you must follow several steps to prevent particulate contamination.
particulate contamination describes the occurrence in which unwanted particles make their way into the material being tested. Faulty equipment, insecure storage areas, and user error all stand out as the main contributors to particulate contamination.
To preserve your representative sample, you must inspect your equipment for faults, check your storage areas for vulnerabilities, and ensure your staff has the training required to handle and test the sample confidently.
Here at W.S. Tyler, we have over 100 years of particle size analysis experience and eagerly use our expertise to ensure customers like you implement an effective particle size analysis process.
To learn more about the proper handling of representative samples, review our article: How to Prepare a Sample for Particle Size Testing (Splitters & Quartering).

Want all the latest industry trends and innovations sent directly to your inbox? Subscribe to our monthly newsletters today.
About Ronnie Brown
Ronnie is the Content Writer for W.S. Tyler and has four years of experience as a professional writer. He strives to expand his knowledge on all things particle analysis and woven wire mesh to leverage his exceptional writing and graphic design skills, creating a one-of-a-kind experience for customers.