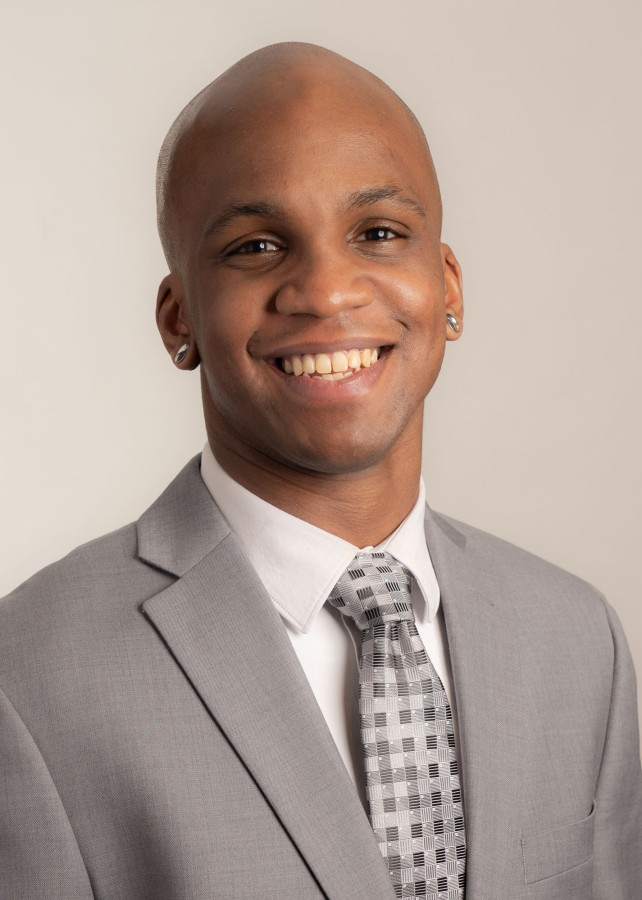 L3P Sonic Sifter vs Varisifter® Sonic Separator: Which Is Best for Me?
Particle size analysis has been around for centuries and has helped ensure the products we use daily deliver the level of quality we've come to expect. To better enhance how particle analysis is conducted, devices such as sonic sifters were created to improve accuracy and repeatability.
Now, much like other devices on the market, sonic sifters come in a variety of models. Of the available devices, the L3P Sonic Sifter and the Varisifter® Sonic Separator stand as two top-rated solutions.
So, how exactly do the two compare, and which one better fits your lab?
For over 140 years, W.S. Tyler has been a leader in innovation throughout the particle size analysis industry. We eagerly share the wealth of knowledge within our four walls to help customers like you develop a lab setting that yields particle analysis results that you can be proud of.
To help you gain a better understanding of how the L3P Sonic Sifter and Varisifter Sonic Separator compare, the following article will cover:
What a L3P Sonic Sifter is

What a Varisifter Sonic Separator is

The differences between the two devices

Which device makes more sense for you
What Is a L3P Sonic Sifter?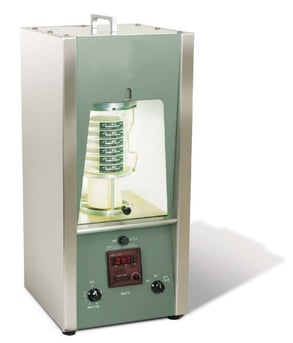 The L3P Sonic Sifter Separator is a sonic sifter device designed to replicate the functions of a reliable wet sieve analysis without the need for dedicated equipment or an accessible water source. Over the past 50 years, it has become the gold standard for yielding accurate test sieve analysis results with minimal maintenance.
This particular sonic sifter device is known to reduce testing time significantly. To that end, as it is held in high regard throughout the particle size analysis industry, it can be found in dozens of industry standards.
What Is a Varisifter Sonic Separator?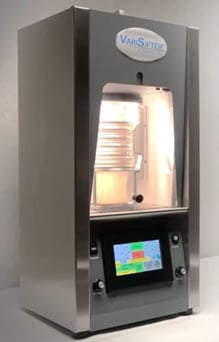 The Varisifter sonic separator is a device that was created to improve the sonic separation process. It does so by giving lab technicians complete control over frequency and agitation through a modernized touch user interface.
The Varisifter was designed to accurately test particles within a 3 μm to 5.6 mm size range.
How Do the L3P Sonic Sifter and Varisifter Sonic Separator Compare?
As stated above, the L3P sonic sifter has been around for 50 years. In other words, people are simply familiar with it.
With that, it's also one of the most cost-effective tried and true devices of its kind.
Now, having said this, the Varisifter is essentially the upgraded version of the L3P sonic sifter, so it was designed to be better in every way.
Possibly the biggest advantage the Varisifter has over the L3P Sonic Sifter is the dual horizontal tapping capabilities. This function allows the particles within your test sieve stack to find the mesh openings easier, making for a more efficient testing process.
The L3P does not come with this feature; thus, it is unable to tap a sieve stack horizontally out of the box. That said, a horizontal pulse accessory can be purchased to mimic this feature.
Another significant difference is that the Varisifter has built-in frequency control. No other sonic sifter device on the market offers this level of control.
Both devices offer the ability to control amplitude, which translates to the power of the sonic wave that helps facilitate particle movement. But the Varisifter's frequency customization allows you to control how often that wave occurs.
Another thing that is very important, particularly on an international scope, is that the Varisifter has a universal power adapter built into it. The other machines each come in a handful of variating models simply to accommodate voltage output.
The universal power adapter eliminates the worries associated with identifying a model that can accommodate the power source in your lab.
The last and most noticeable difference when comparing the L3P Sonic Sifter to the Varisifter Sonic Separator is the touch interface featured on the Varisifter. Not only does it present an experience you'd expect from a state-of-the-art piece of equipment, but it helps to increase productivity.
This is a major upgrade from the old-fashioned analog setup on the L3P.
Which Device Is Right for Me?
Much like any other particle analysis instrument, the sonic sifter you should invest in ultimately depends on the needs of your operation.
If you're familiar with the L3P Sonic Sifter and you either have several and want to add another to your arsenal, or you are replacing an old one, selecting a L3P will help you preserve existing procedures. And again, the L3P is the more cost-friendly option and will be a better fit for those on a tight budget.
Having said that, for any other situation, it is recommended that you switch to the Varisifter. This is particularly true for those that require the horizontal tapping capabilities as adding the horizontal pulse accessory to the L3P would place the entier set up just a few hundred dollars cheaper than the Varisifter.
Is a Sonic Sifter the Right Choice?
The L3P Sonic Sifter and Varisifter Sonic Separator are both sonic sifters designed to help promote particle movement throughout a test sieve stack. That said, the Varisifter was intended to provide an upgraded outlook on how sonic sifters are used moving forward.
But when it comes to which one you should use, you must weigh the pros and cons of the features in relation to the needs of your lab setting.
Now, if you are considering investing in a sonic sifter, odds are you are familiar with traditional sieve shakers, as devices like the W.S. Tyler RO-TAP® RX-29 are prominent solutions that are trusted by most. We say this because it is important that you understand how sonic sifters compare to other potential solutions before making a decision.
This will help ensure you make a decision that will deliver the results you seek.
Having been a prominent leader in the particle size analysis industry for over 140 years, W.S. Tyler takes pride in helping customers find the solutions that help overcome the many obstacles involved with yielding accurate and repeatable particle analysis results.
That is why we wrote the following article to establish the differences between sonic sifters and sieve shakers:
About Ronnie Brown
Ronnie is the Content Writer for W.S. Tyler and has four years of experience as a professional writer. He strives to expand his knowledge on all things particle analysis and woven wire mesh to leverage his exceptional writing and graphic design skills, creating a one-of-a-kind experience for customers.