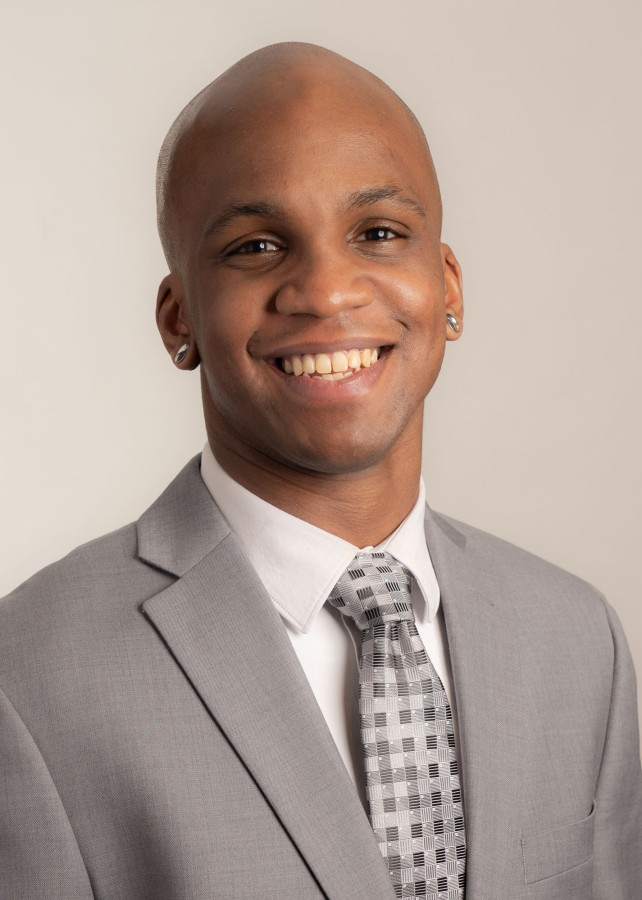 Particle Analysis Sample Splitters: Picking the Right One
There are hundreds of industries throughout the world that rely on particle size analysis to enhance their quality control programs. This is because it allows lab technicians to monitor the size, shape, and consistency of the particles that make up the products we consume daily.
Failure to implement a reliable means of particle analysis can affect the quality of your end product.
Having said that, any successful particle analysis starts with gathering a reliable representative sample. To do so, it is recommended that you employ a sample splitter.
But what exactly is a sample splitter and what options are available on the market?
W.S. Tyler has helped its customers navigate the particle analysis industry for over 140 years and strives to help them understand all aspects of the practice, including gathering and handling representative samples.
To provide insight into the subject, this article will cover:
What a sample splitter is
When a sample splitter should be used
The various models available on the current market
What Is a Sample Splitter?
Sample splitters are devices designed to take a representative sample and break it down into testable portions. Each of the portions is evenly distributed, allowing lab techs to achieve accurate and repeatable results.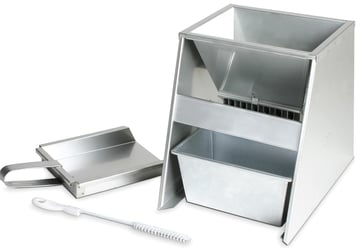 When performing a particle analysis that involves the use of test sieves, for example, you must be careful not to place too much sample material on top of the sieve stack. Not only will this an extended amount of time to test, but it is likely the mesh openings of the sieves will become blinded.
When Should a Sample Splitter Be Used
Regardless of what your operation looks like, it would be best if you always used a sample splitter. Odds are your operation relies on quality control to ensure the end product works as intended.
Sample splitters provide a means of collecting accurate samples, which, in turn, help to produce reliable results. Now, while there are ways to obtain representative samples without the need for sample splitters, it should be noted that these devices are proven to reduce the chances of human error.
What Types of Sample Splitters Are Available?
In the world of particle analysis, there are three main types of splitters available: Riffle Splitters, Spinning Rifflers, and Quartering Splitters. We will now look at both devices to give you a better understanding of which one best suits you.
1. Riffle Splitter
Riffle splitters are designed with several chutes that are open at the top and the bottom, using gravity to distribute the sample material. Each chute is positioned alternatively, allowing your sample material to be collected in alternate receivers.
When using these splitters, the particles must be dispersed over the entire length of the feeder. Typically, you will see better results as the size of the dividers increase and the amount increases.
That said, the sample's grain size will ultimately dictate the number of dividers.
Cost: $600 to $1000 (approximate)
2. Spinning Riffle Splitter
These electronic sample splitters employ a vibrating feeder that allows for a continuous flow of material. These feeder works to distribute sample material into 1 to 16 tubes, producing individual samples.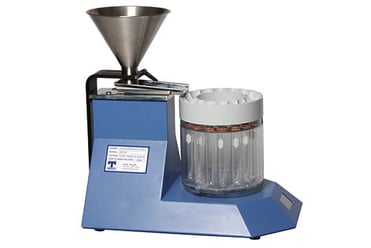 This process allows lab technicians to efficiently process and store samples with minimal handling and reduced risk of outside contamination.
These sample splitters are ideal for those who work with dry, free-flowing materials and wish to have a heightened level of sample accuracy. Operator error and bias that other types of sampling devices encounter are almost eliminated entirely.
Cost: $4,000 to $10,000 (approximate)
3. Quartering Splitter
Quartering splitters are identical in function to riffle splitters, as they use gravity to drop material through designated dividers to obtain accurately portioned samples. The most significant difference between the two is that quartering splitters were designed to distribute bulk samples, such as large piles of aggregate.
Now, as in the name, these splitter types mimic the quartering method. In other words, it seamlessly divides bulk samples into four, easy-to-manage samples.
Cost: $1000 (approximate)
Fine-Tune Your Particle Analysis Operation
Particle size analysis is an integral quality control practice that always lab technicians of various industries aid in the production of high-quality goods. One of the most vital aspects of any particle analysis operation is gathering a reliable representative sample, which can be obtained using a sample splitter.
A sample splitter is a device that is designed to divide a representative sample into smaller, testable portions so you can test your material without the risk of long testing times and test sieve blinding.
Now, regardless of what your particle analysis operation looks like, you should always use a sample splitter before running material. This is because these devices are proven to eliminate the user-error associated with the manual techniques used to divide a sample.
Depending on the needs of your operation, you will want to use either a riffle splitter, a spinning riffler, or a quartering splitter.
With that, the next step in the process is to determine which method you should use and properly execute the best practices associated with it.
Having been a pioneer of the particle size analysis industry for over 140 years, W.S. Tyler is here to ensure you have the know-how needed to conduct reliable particle analysis tests.
To gain a better understanding of the various methods used to conduct particle analysis, review the following articles:
About Ronnie Brown
Ronnie is the Content Writer for W.S. Tyler and has four years of experience as a professional writer. He strives to expand his knowledge on all things particle analysis and woven wire mesh to leverage his exceptional writing and graphic design skills, creating a one-of-a-kind experience for customers.