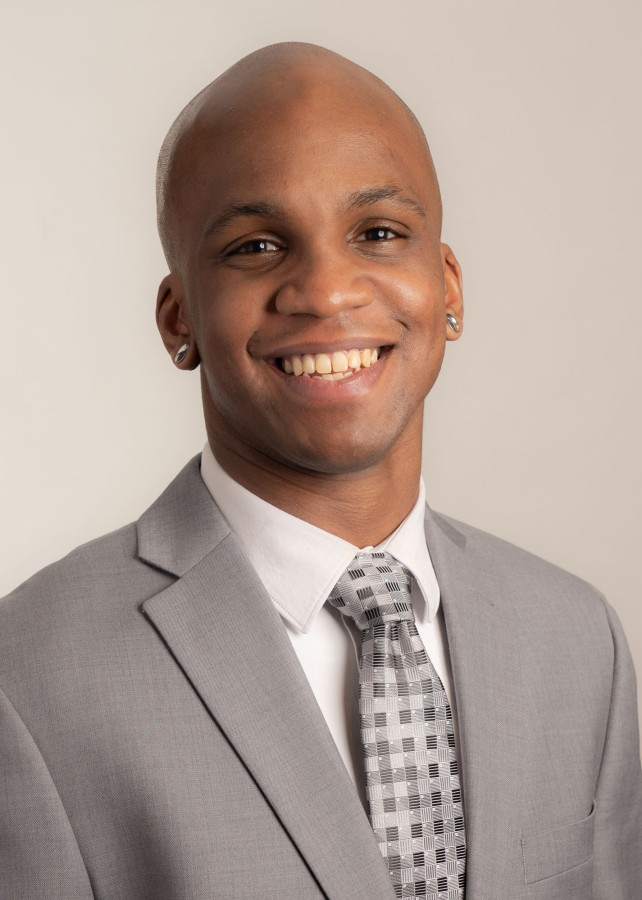 W.S. Tyler RO-TAP® RX-94 Review: Weighing the Pros and Cons
In the world of particle size analysis, mechanical sieve shakers are possibly the most recognizable instruments. They are known to provide desirable test sieve analysis results and can even be found in dozens of industry standards.
That said, as time passes, more and more sieve shaker variants designed to create a more tailored experience, such as the W.S. Tyler RO-TAP RX-94, are hitting the market. But if you are looking for specific functions and performance, this can sometimes muddy the waters.
Here at W.S. Tyler, we understand that achieving accurate and repeatable results entails identifying equipment that is best suited for your needs. This means you must analyze what all these devices can and cannot do.
With that in mind, we wrote the following article to provide insight into the functionalities of the RO-TAP RX-94 and will be covering:
What an RO-TAP RX-94 is

How much the RO-TAP RX-94 costs

The specs of the RO-TAP RX-94

How the RO-TAP RX-94 works

The pros surrounding the RO-TAP RX-94

The cons surrounding the RO-TAP RX-94
What Is the RO-TAP RX-94?
The W.S. Tyler RO-TAP RX-94 is a mechanical sieve shaker that features a unique design that facilitates a dual sieve stack test sieve analysis. In other words, this device allows you to test two separate test sieves at once using identical functions as traditional sieve shakers such as the RO-TAP RX-29.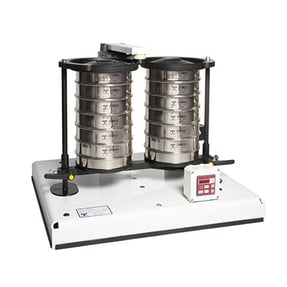 While the idea of a dual sieve stack testing process may seem like a daunting task, the RX-94 is, for the most part, plug and play. To get started testing sample material, all you need to do is plug the device into an adequate power outlet, load your sieve stacks, secure the sieve stacks using the sieve cover, and designate the duration of the test using the digital timer.
How Much Does It Cost?
When only inquiring about the device itself, the RO-TAP RX-94 is approximately $5,462.73. This price is subject to change if any additional equipment is needed.
For example, if you would like to dampen the noises created during operation, you can pair the RX-94 with a sound enclosure. However, this adds an additional $1,604.51 to the order.
Most importantly, it should be known that test sieves are sold separately no matter what RO-TAP device you choose to invest in. For more information on the various variables that can affect the cost of your test sieves, read the following article:
What Are the Specs?
Footprint: 30 in. wide x 27 deep x 26 in. high (75 cm x 68 cm x 56 cm)
Weight: 220 lbs. (110 kg)
Hammer Weight: 5 lbs. (6 oz.)
Oscillations per Minute: 278±10
Taps per Minute: 150±10
The RO-TAP RX-94 is available in four current variations: 115v (60Hz), 230v (60Hz), 115v (50Hz), or 230v (50Hz). That said, the device is designed to work solely with eight-inch (200mm) test sieves.
When using full-height sieves, a single stack can consist of six sieves along with a full-height collection pan. When using half-height sieves, a single stack can consist of 13 sieves alongside a half-height pan.
Operation
As stated above, the RO-TAP RX-94 works similarly to the RO-TAP RX-29/RX-30. This means that it utilizes oscillating pivots simultaneously with brute force hammer taps to help breakdown and particle agglomeration and ensure individual particles of a sample find the mesh openings of the test sieves.
You can expect the device to oscillate 278 times and deliver 150 hammer taps every minute. Odds are, these are exactly the operational requirements that your industry standards specify.
When it comes to initiating the device, the RX-94 uses the same digital timer seen across the current RO-TAP product line to set the test sieve analysis duration and begin the testing cycle.
What Are the Pros?
The most significant benefit of incorporating a RO-TAP RX-94 is the dual sieve stack design. This doubles the testing capacity of the device with reduces the amount of time you spend testing material.
It should also be noted that the moving parts within the device are easily replaced when needed. This means you can fix most problems in-house, allowing you to get your test sieve analysis operation back up and running promptly and avoid costly downtime.
There are maintenance kits designed for the RO-TAP RX-94 that will ensure the best possible recovery times.
What Are the Cons?
Sometimes what lab operators have found is that they must perform another end of sieving analysis when switching from a single stack sieve shaker to the RX-94. This is because the force of the single hammer is being distributed to the two sieve stacks and not one.
This is particularly evident when working with material finer than 200 mesh.
Another downside is that while you can run two sieve stacks simultaneously, both stacks must be the same height. This is because the two sieve stack covers are connected and must remain level during testing to ensure the stacks are secure.
Electromagnetic vs Mechanical: Get To Know What Works Best for You
The W.S. Tyler RO-TAP RX-94 is a mechanical sieve shaker that is easily distinguished by its dual sieve stack design. It works to double the testing capacity of traditional single stack sieve shakers; however, the force of the hammer taps being distributed to two different size stacks can sometimes complicate the testing duration.
Now, as with any other equipment investment, you must take a closer look at comparable sieve shakers to truly understand what works best for you. More specifically, it's vital that you take the time to gain a better understanding of how electromagnetic and mechanical sieve shakers differ.
W.S. Tyler has been a prominent leader in the particle size analysis industry for over 140 years and is here to guide you down the road to accurate and repeatable results.
And with that, read the following article to take a deeper dive into the pros and cons associated with using both electromagnetic and mechanical sieve shakers:
About Ronnie Brown
Ronnie is the Content Writer for W.S. Tyler and has four years of experience as a professional writer. He strives to expand his knowledge on all things particle analysis and woven wire mesh to leverage his exceptional writing and graphic design skills, creating a one-of-a-kind experience for customers.