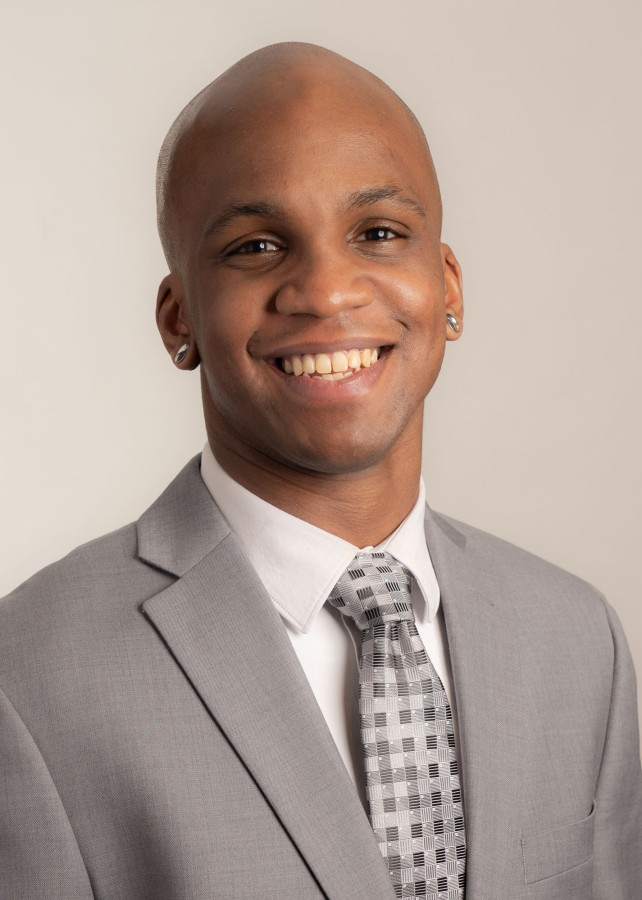 What Is an RX-230 Spinning Riffler? (Definition, Operation, and Cost)
When you take a step back and break down your particle analysis operation, what do you identify as the most critical aspect of your testing process? Odds are it's your method of gathering a dependable representative sample.
The best way to achieve this is for lab technicians to implement a sample splitter that delivers the accuracy and repeatability their operation calls for. While mechanical riffler splitters were once the gold standard of sample splitting, spinning rifflers, such as the W.S. Tyler RX-230, are now widely used as they are proven to produce the most accurate samples.
So, what exactly is a spinning riffler?
With over 140 years of particle analysis experience, W.S. Tyler strives to help you understand the particle analysis equipment on the market so you can determine which devices can benefit your operation.
With that, this article will cover:
What an RX-230 is

How the RX-230 works

The advantages of using an RX-230

The disadvantages of using an RX-230

How much the RX-230 costs



What Is an RX-230 Spinning Riffler?
The RX-230 is a spinning riffler designed to deliver a consistent and repeatable way of dividing your material into testable samples. As it is fully automated, this device is proven to eliminate most if not all user errors that occur with manual splitters.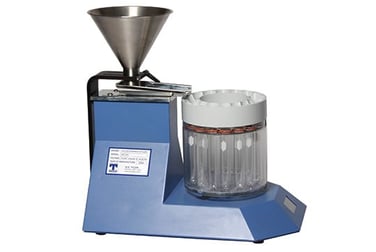 That said, the RX-230 is designed for use with the dry, free-flowing particles that you think about when referencing test sieve analysis. This includes finer aggregates, paint pigments, food particles, and plastic pellets.
How Does an RX-230 Work?
The RX-230 works similarly to the W.S. Tyler Computerized Particle Analyzer in the fact that sample material is fed to the machine using a feeding funnel, referred to as the hopper. This funnel feeds the sample material onto a vibratory feeder that levels out the material while also distributing material over a dividing head in a consistent flow.
This dividing head accurately divides the sample and distributes the particles into 16 individual sample containers. These sample containers are positioned onto a motorized mechanism that maintains a constant rotation speed to ensure even particle distribution.
Additionally, the sample containers are housed within a clear sample drum to allow lab technicians to monitor the material as it's being split and prevent any access material from exiting the machine, potentially contaminating future tests.
What Are the Advantages of Using an RX-230?
One of the most significant advantages of using the RX-230 is its built-in touchscreen control panel. This control panel gives lab technicians complete control over both the rotation of the sample containers and the vibration intensity of the vibratory feeder.
Another advantage of note is that this particular device was designed for quieter operation. This is possible as it utilizes two motors: a stepper motor driven by a toothed belt drive system to control sample tube rotation and a separate motor to control the vibration intensity of the vibratory feeder.
What Are the Disadvantages of Using an RX-230?
The most significant disadvantage associated with using the RX-230 is that you are limited in the size of the particles that can split. The RX-230 can only be used to split particles that are an eighth of an inch and finer.
Particles larger than an eighth of an inch will be too big to pass through the funnel or fit within the sample tubes.
Another notable disadvantage is that the RX-230, in particular, was designed to house 16 tubes. Depending on the scale of your operation, being locked to a 16-tube device may be too much or too little, which may affect your testing process.
If this is the case, there are several other spinning riffler devices that may be a better fit for your operation.
How Much Does an RX-230 Cost?
The RX-230 has an approximate price of $7,600. When you purchase this device, you will receive a divider head (16 ports), 16 glass sample tubes, the sample drum, a sample tube holder plate, and the RX-230 itself.
To that end, it should be noted that there is a two-week lead time on these devices as they are not regularly kept in stock.
Determine How Long To Run Your Sample Material
The W.S. Tyler RX-230 is a spinning riffler splitter that allows particle analysis lab technicians to obtain accurate samples from dry, free-flowing material. Its unique design allows it to operates at low decibels while also preventing loose particles from escaping the device, preventing future sample contamination by keeping your workstation clean.
That said, once you have obtained a desirable representative sample, the next step should be to calculate the material's angle of repose. This will allow you to better determine how long your material should be tested.
Having helped countless particle analysis labs fine-tune their operation, W.S. Tyler is here to ensure your particle analysis operation produces accurate and repeatable results.
To learn how to calculate the angle of repose of your material, read our article: How to Calculate The Angle of Repose When Conducting Particle Analysis.
About Ronnie Brown
Ronnie is the Content Writer for W.S. Tyler and has four years of experience as a professional writer. He strives to expand his knowledge on all things particle analysis and woven wire mesh to leverage his exceptional writing and graphic design skills, creating a one-of-a-kind experience for customers.