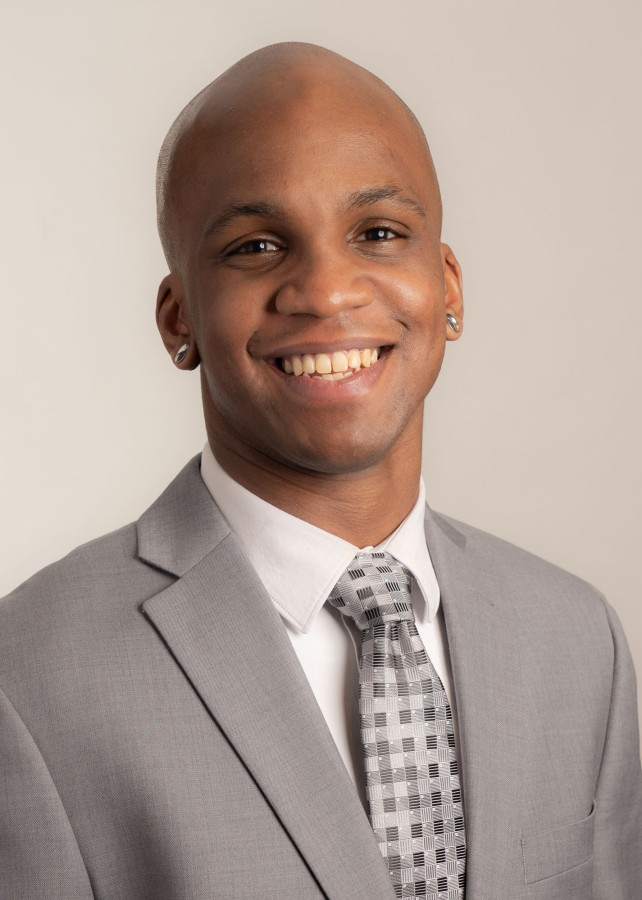 Understanding Wire Mesh Standards: Definition and List
Wire mesh has come to be regarded as one of the most versatile screening/filtration materials on the market. Offering a perfect balance of customization, durability, and cost-effectiveness, wire mesh can genuinely accommodate virtually any application.
Now, it comes as no surprise to hear that, in most cases, your wire mesh must meet a list of criteria tailored to your industry and process. This is where wire mesh standards come into the picture.
W.S. Tyler has been in the wire weaving business for over 150 years and wants to share our experiences so you can achieve reliable results that are accurate and reputable.
And with that, we wrote this article to provide insight into the standards that control the wire mesh industry. Industry standards that will be covered go as follows:
What Are Wire Mesh Standards?
In the world of woven wire mesh, standards are guidelines that define acceptable wire mesh tolerances. They are meant to create a universal understanding of how wire mesh is fabricated and used in a particular industry.
This, in turn, ensures the products that reach the end-user are safe and are what the customer expected.
What Wire Mesh Standards Are in Place Today?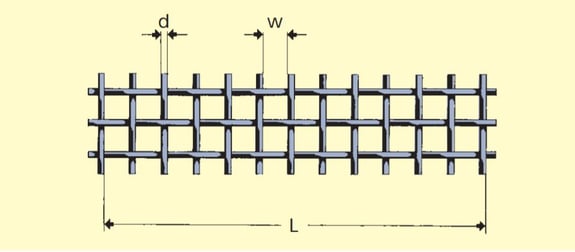 There are several wire mesh standards that control the level of quality wire mesh should be for a given application. The standards you should follow, naturally, are determined by the industry in which you work.
That said, the following are the most prominent wire mesh standards practiced today:
ANSI:AWCI 01
Designed by the American National Standards Institute, the ANSI:AWCI 01 standard encompasses wire mesh fabricated in the United States. It establishes wire mesh applications in industrial and screening settings.
ANSI:AWCI 01 was written to mimic the blemish tolerances set by the ISO 9044 standard.
ASTM E11
The American Society for Testing and Materials (ASTM) established the E11 standard, which outlines what the manufacturing process of test sieves should look like. The sieve cloth opening size, diameter of the individual wires in the sieve cloth, height of the sieve frame, sieve frame diameter, and sieve cloth mounting are all addressed in the E11 guidelines.
To that end, the ASTM E11 standard is one of the most, if not the most, widely used standards in the particle size analysis industry.
Read the following article to learn more about how the ASTM E11 standard can impact your particle size analysis operation:
ASTM E2016
The American Society for Testing and Materials designed the ASTM E2016 standard to dictate how industrial wire mesh is used when screening material to measure particle size. This includes the various wire mesh sieves, methods, and other various screening media used to separate particles based on size.
ASTM E437
The ASTM E437 is an industrial wire mesh standard that specifically oversees square mesh. It was designed to cover basic square mesh applications.
ASTM E437 establishes four different grades of square mesh that are based on mesh count and wire diameter. With that, the overall mesh tolerances illustrated in the standard are based on pore opening width.
For an in-depth breakdown of square mesh, read the following article:
ISO 9044:1999 044
The ISO 9044:1999 044 standard was created by the International Standards Organization to lay out the most widely accepted aperture and grade tolerances. This particular standard is built upon metric specifications.
PR-W-360A
Established in the late 1970s by the general services administration of the federal supply services, the PR-W-360A specification oversees how wire mesh is applied in all federal organizations. More specifically, it breaks wire mesh down by type and class while also establishing requirements and tolerances.
That said, this standard has set four grades of wire mesh on the foundation of the specific wire diameters of certain mesh designations.
Test the Integrity of Your Wire Mesh To Validate Its Performance
Wire mesh standards are regulations and guidelines put in place to control how wire mesh is woven and utilized throughout dozens of industries. The industry your organization falls within will determine what standards your mesh must adhere to.
But just because your wire mesh is woven and used in accordance with industry standards doesn't necessarily mean it delivers optimal performance to your process. Integrity testing, such as a bubble point test or glass bead test, can be used to check what particle size range your mesh will screen and the amount of pressure that should be present within your equipment.
Having been a prominent leader in the wire mesh industry for over 140 years, W.S. Tyer strives to support customers like you by helping you remove the roadblocks that prevent you from achieving efficient results.
To help, we wrote the following article to shed light on what bubble point testing and glass bead testing consist of, as well as how they compare:
About Ronnie Brown
Ronnie is the Content Writer for W.S. Tyler and has four years of experience as a professional writer. He strives to expand his knowledge on all things particle analysis and woven wire mesh to leverage his exceptional writing and graphic design skills, creating a one-of-a-kind experience for customers.