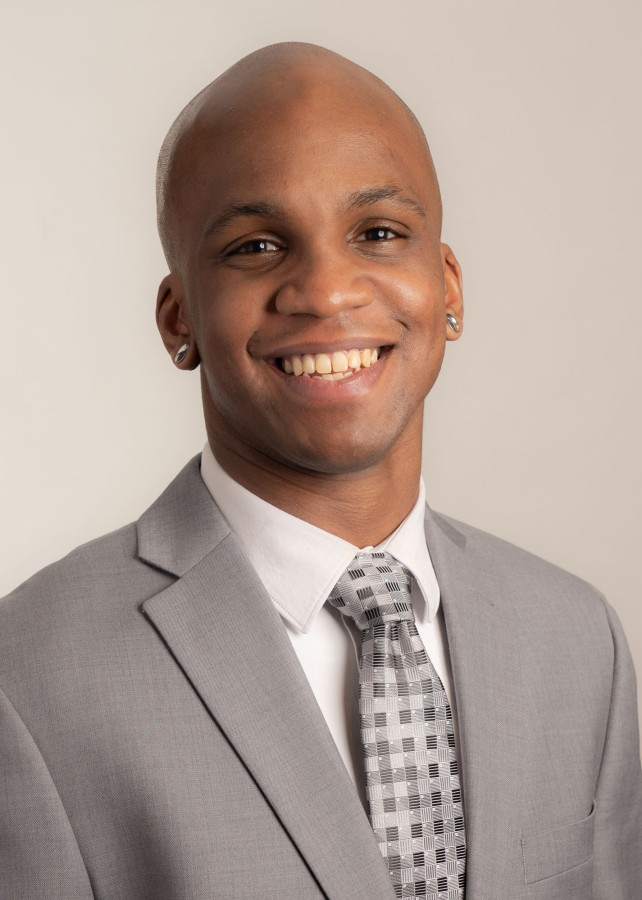 Woven Wire Mesh in the Automotive Industry
It is undeniable that the automotive industry powers the world. From the cars we drive on our daily commutes to the freight trucks that deliver goods to the stores we visit, the automotive industry helps make our day-to-day tasks more efficient.
But to ensure the various vehicles we use are reliable and safe, automotive manufacturers must ensure all the parts and pieces are protected. Having said that, stainless steel woven wire mesh is widely used throughout the automotive industry as it provides the durability, flexibility, and look needed to ensure every aspect of a given vehicle performs as intended.
So, how exactly is woven wire mesh applied used in the automotive industry?
Having led the world of woven wire mesh for over 140 years, W.S. Tyler strives to help you make the most out of the qualities woven wire mesh has to offer.
To that end, this article encompasses:
What woven wire mesh is

Why woven wire mesh should be used throughout the automotive industry

How woven wire mesh is used in the automotive industry

The limitations associated with formed woven wire mesh

How much woven wire mesh costs



What Is Woven Wire Mesh?
Woven wire mesh is a series of metallic wires woven together after a centuries-old weaving technique is applied. To produce the desired mesh openings and performance is achieved, all mesh specifications, including wire diameter, opening size, weave type, and mesh count, are calculated before the weaving process.
While 300 and 400 series stainless steel are the most widely used material when constructing woven wire mesh, other alloys can be used. That said, this allows wire mesh to be customized to fit automotive applications.
Why Use Woven Wire Mesh?
The versatile qualities of woven wire mesh allow it to be applied to various elements of the automotive industry. Customization options, such as weave type and mesh specifications, allow automotive manufacture to put solutions in place to carry out fluid regulation, protect various car parts, and facilitate awe-inspiring interior design.
Because wire mesh is designed to feature precise pore openings, it delivers optimal filtration performance that prevents hazardous debris from entering vital elements of the car, such as the engine and transmission.
Additionally, its stainless steel composition allows it to withstand the high pressure and extreme temperatures running vehicles subject it to better than other solutions. This composition also delivered the flexibility to be formed to accommodate virtually any preexisting component design.
How Is Woven Wire Mesh Applied Throughout the Automotive Industry?
As stated above, woven wire mesh is often employed as a filter, protective, and design element. That said, four popular applications of woven wire mesh in the automotive industry include direct injection filters, piezoelectric sieve electrodes, low-pressure exhaust gas recirculation filter, and design mesh.
Direct Injection Filters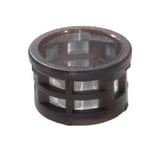 As it is an open product, woven wire mesh delivers optimal filtration across the entire surface of the mesh. This allows the mesh to efficiently prevent unwanted debris from entering the engine when integrated into the direct injection system.
Wire mesh is often integrated as hybrid fitted filters that feature superfine filter cloth that stops particles down to 15 microns.
Piezoelectric Sieve Electrodes
The stainless makeup of stainless steel allows woven wire mesh to also serve as a durable conducting medium. When used properly, woven wire mesh transfers electrical voltage throughout the piezo ceramic stack, helping conserve fuel.
Woven wire mesh allows internal piezo actuators to be used, which stand four times stronger than the external solenoid valve injectors that were once used. As a result, more accurate fuel quantity is achieved for pre-injection, main injection, and post-injection.
Low-Pressure Exhaust Gas Recirculation Filter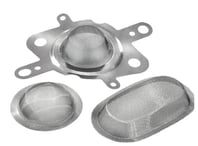 When it comes to diesel vehicles, woven wire mesh is used to filter out particles down to 200 microns from exhaust gas at high flow rates. Maintaining a high flow rate reduces the amount of nitrogen oxide released into the air, protecting the environment.
That said, woven wire mesh is an ideal filter medium for such applications as low-pressure exhaust systems often produce temperatures that reach 850℃. Stainless steel is proven to handle these temperature variations best when compared to other materials.
Design Mesh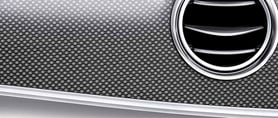 There is a growing popularity of using woven wire mesh as a design element, as it provides a balance of elegance and durability that is not seen in other materials such as plastic or wood. As the weaving process is precise, woven wire design mesh delivers a uniform structure that can be seen and felt by consumers.
With a variety of weave types to choose from, wire mesh has the ability to compliment the overall atmosphere of a vehicle. Additionally, wire mesh can be easily combined with PET monofilament fibers in any RAL color to create awe-inspiring accents.
What Limitations Are Associated With Formed Woven Wire Mesh?
As a fully customizable product, woven wire is easily formed with little restrictions. That said, when working with filter pieces, in particular, there is one limitation that should be taken into consideration when designing your mesh solution.
When fabricated, filter mesh is often deep drawn to fit various filter systems while also providing maximum filtration surface area. To ensure the mesh is not damaged during production, a ratio that prevents the depth of the draw from exceeding the diameter of the filter must be employed.
To put this into perspective, a fuel injection filter with a 3-inch diameter cannot have a draw depth of 4 inches, as there is not enough material. However, that same piece could be drawn up to 3 inches without the risk of damage.
How Much Does Formed Woven Wire Mesh Cost?
To accommodate your specific needs, formed woven wire mesh products are often made to order. That said, the overall cost of a mesh product depends on several factors, including:
Layer configuration

Size

Shape

Mesh specifications

Quantity

Fabrication time



The best way to get an idea of how much you can expect to pay for a formed wire mesh product is to request a quote. This can be done by:
navigating to our contact us page

calling us at 1-800-321-6188

emailing us at

info@wstyler.com

reaching out via our interactive chatbot in the lower right-hand corner of the screen



Better Understand How To Design the Perfect Mesh Product
Woven wire mesh is a sheet of wires that are woven together to create a metallic mesh that has precise and uniform pore openings. As it is often constructed out of stainless steel, woven wire mesh is one of the most sturdy, dependable, and versatile products used in the automotive industry.
That said, to design the perfect mesh product, you must know what information and specifications need to be calculated prior to reaching out to a mesh supplier. Doing so will allow you to ask the right questions during the initial stages of the buying process, ensuring your operation's needs are met.
Having been a prominent woven wire mesh manufacture for over 140 years, W.S. Tyler is here to learn how your operation functions and help you pinpoint a mesh solution that is right for you.
For more information regarding what you can expect when design mesh products, review our article: Wire Mesh Filters: What You Need To Know Before You Buy.
About Ronnie Brown
Ronnie is the Content Writer for W.S. Tyler and has four years of experience as a professional writer. He strives to expand his knowledge on all things particle analysis and woven wire mesh to leverage his exceptional writing and graphic design skills, creating a one-of-a-kind experience for customers.